The Chowan Core
We honor our Christian heritage, embracing and sharing the light and truth of God. We believe that Faith in Your Future underscores all that we do.
We value individuals with diverse backgrounds and points of view, appreciating that inclusion cultivates acceptance and encourages the freedom of thought and expression. We believe our commitment to inclusion allows each member of our community to teach, learn, serve, and live in an atmosphere of respect and dignity.
We encourage a questioning spirit, understanding that scholarship and its quest for knowledge is the cornerstone of imagination. We believe a learning environment that promotes imagination leads to discovery and creates a culture of lifelong learning.
We foster a caring environment, engaging all members of the university community as active participants in service to one another and the greater world. We believe that a spirit of service is central to our faith and learning traditions."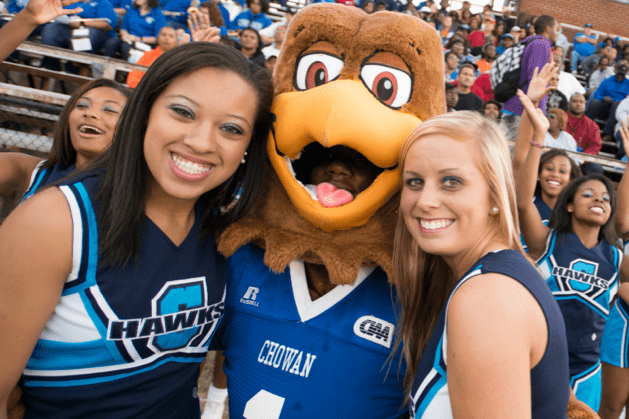 Our Vision
Imagine a Christian university that is a national model of student success within an inclusive community.
Imagine a Christian university that advances the calling of our students through teaching, learning, engaging, and serving.
Imagine a Christian university that is defined by the opportunities we create, by the lives we transform, and by the futures we shape.
You have imagined the university we seek to become.
Strategic Goals
Reimagine Teaching and Learning – To deliver innovative teaching and learning opportunities for students who, regardless of their background, will succeed academically and reach their potential.
Transform the Student Experience – To provide positive, life-changing experiences for students from their point of entry to the university, through to graduation.
Shape a Sustainable Future – To ensure that sustainable practices are at the heart of the university.