together we soar
Every day at Chowan is an opportunity for students to thrive. We believe there's no limit to how far they can climb and no measure for how far they can fly. At Chowan, each student's education is personalized—but they're never on their own. Will you join us in preparing the next generation of students soar to new heights?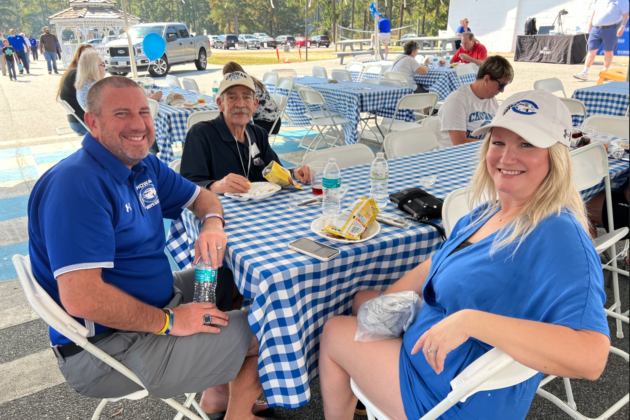 alumni relations
Your Alumni Association is comprised of over 15,000 members. Some of Chowan's alumni may have an associate's degree while others have a bachelor's degree or a terminal degree (Master's). This massive membership is a network of professional contacts who all have the same background – Chowan. This is your opportunity to build long-term relationships through a variety of programs and services, the Alumni Association works with alumni around the world to ensure you carry Chowan pride wherever you go. As a graduate of Chowan, we want to hear how you are making an impact in your community and in your part of the world.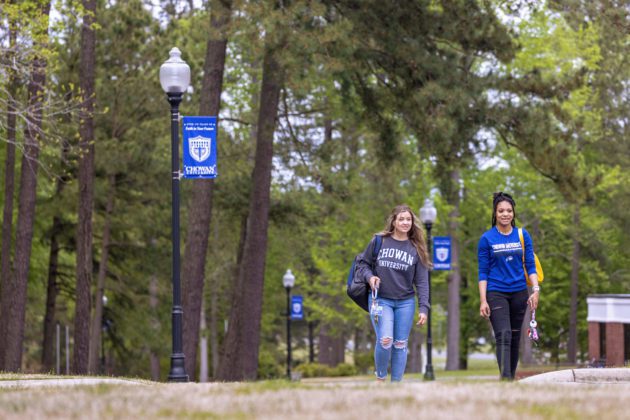 Invest in Chowan
The heart of Chowan is to provide our students an exceptional Christian education—a mission that would not be possible without the help of our generous donors. When you give to Chowan, you're creating a lifetime of possibility for students.
However you choose to give, you'll make a difference. Options include giving to a specific cause, establish a scholarship in honor or memoriam of a loved one, give outright to the Chowan Fund, set up planned giving, and more. Our Advancement team is happy to talk with you anytime to create a plan that works best for you.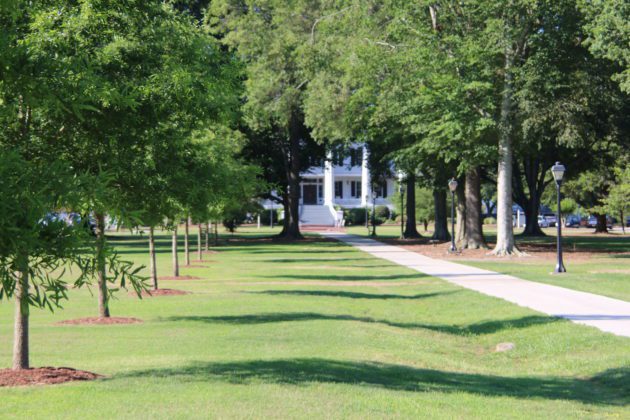 Major Gifts and Planned Giving
The purpose of the Major Gifts Program is to promote defined priorities of the university ranging from academic, athletic, student affairs, campus ministry, endowment, facility expansion, and beyond. With Planned Giving, your legacy begins today. At Chowan, we prepare students of promise for tomorrow, with faith that this is where their future begins. Through planned giving, you can help ensure that each future is filled with abundant possibilities.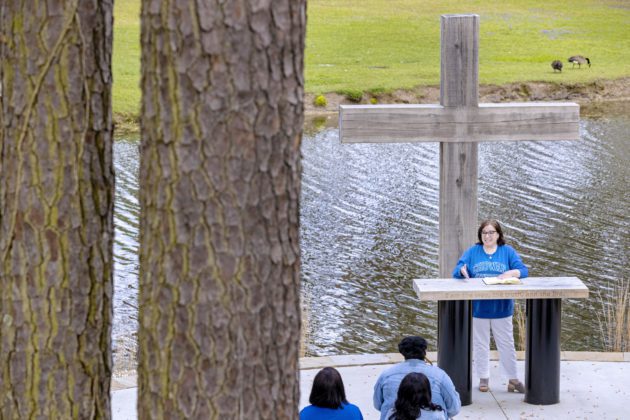 church and community relations
Church and Community Relations works to promote and support the work of Campus Ministry, organizes the work of the Chowan Christian Service Association, Board, membership, and scholarship recipients, serves as a liaison with local ministers, churches, and denominational entities, and represents the University with local community organizations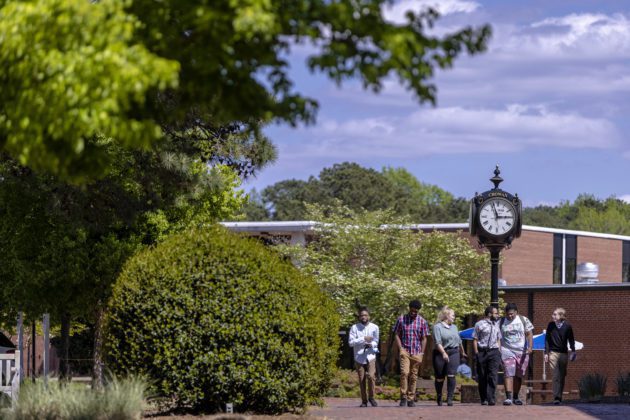 university relations and communications
University Relations builds and strengthens the Chowan University community of alumni, parents, friends, and students. Operating under the Office of Advancement, University Relations manages news stories, publications, promotion, advertising, and brand identity for the University.
---
WAYS TO GIVE
Online
Phone
Make your gift over the phone by calling 252-398-1233 any business day between 8:30 a.m. – 5:00 p.m.
Mail
To make a gift by mail send your check or money order to:
Chowan University
Office of Advancement
One University Place
Murfreesboro, NC 27855
In Person
Visit us in person any business day between 8:30 a.m. – 5:00 p.m or by appointment at the Early-Meyers Development House.
The Annual Report
The Annual Report is published annually in the fall and recognizes the generous donors to the university. The inaugural issue celebrated the 2020-2021 Honor Roll of Donors.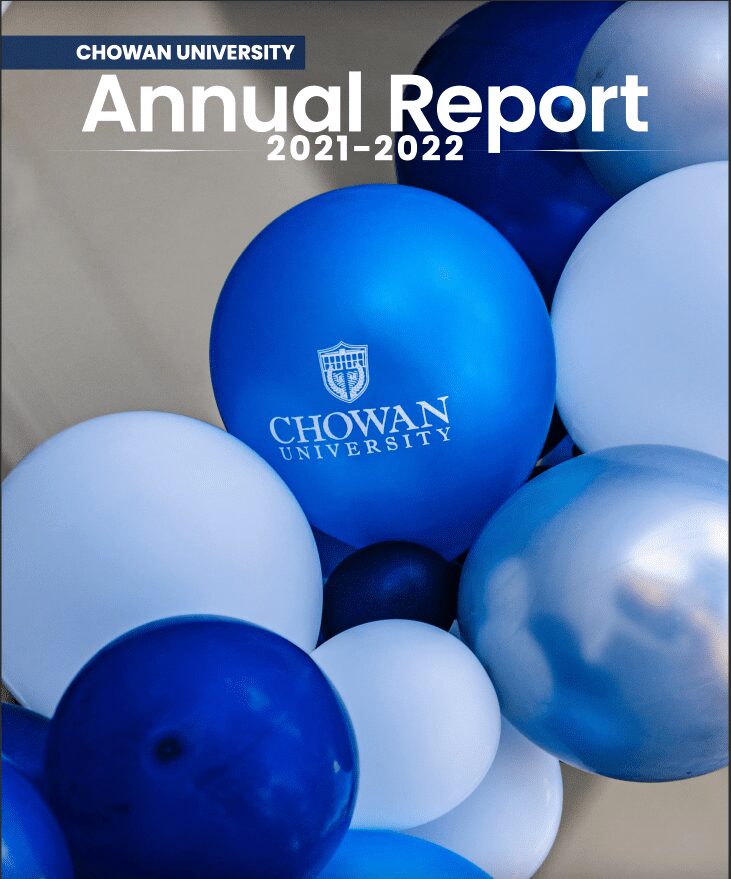 Chowanoka magazine for Alumni & friends
Named after the longest-running series of Chowan yearbooks, The Chowanoka is the magazine for Alumni and Friends of Chowan University. It connects the brave roots of our past with the bright wings of our present, uniting all those who love Chowan under one banner. The Chowanoka launched in August of 2017 and is published by the Office of University Relations.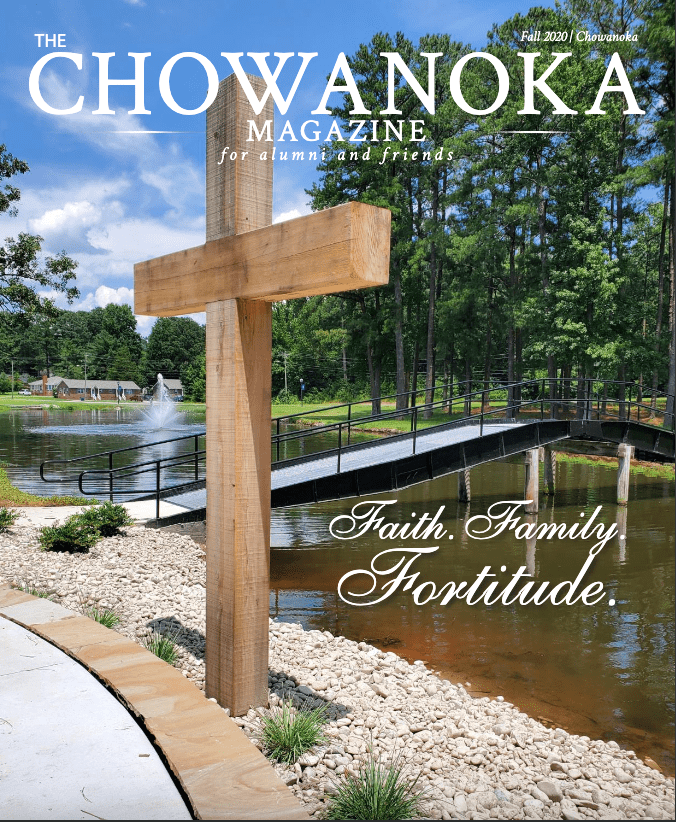 ---
NEWS & EVENTS
---
News
Featured News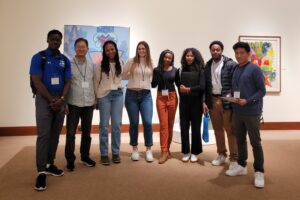 On November 17th, seven student members of the STEM Mentoring Program at Chowan University, accompanied..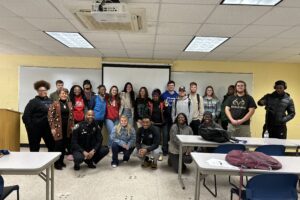 Criminal Justice students at Chowan University recently had the invaluable opportunity to engage with Dupree..
---
---