Residence Halls
On-campus students have the option to live in one of six traditional-style residence halls, or Whites Crossing, completed in 2016, offering private or suite-style apartments. Whichever you choose, you'll have the opportunity to connect with roommates or suitemates and form the kind of friendships that living together at Chowan brings.
Campus Safety
Chowan's Department of Public Safety is committed to providing community-oriented, sensitive safety and security services 24/7, 365 days per year, protecting constitutional rights, and transparency. We encourage and seek diversity in our workforce, which permits us to grow and respect each person as an individual. The department prioritizes a safe, healthy workforce for a safe university environment. The department provides students secure escorts, assistance with vehicular accidents, insurance, transportation, and more.
Department of Public Safety
p: (252) 398-1234
e: publicsafety@chowan.edu
401 Union Street
Murfreesboro, NC
(Behind Belk Residence Hall)
Food Services
Enjoy fresh, nutritious meals with friends in Thomas Hall, Chowan's main dining hall – it's all you can eat! Or, grab a bite at Murf's, the campus' snack bar, often the venue for evening live music.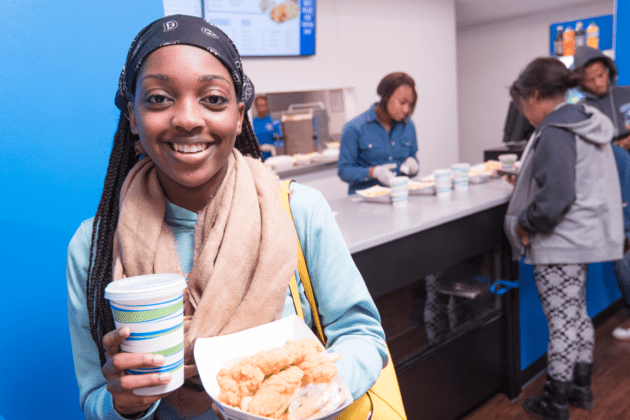 HawksCard & eAccounts
The University has a one-card ID system, the "HawksCard". Your HawksCard has many uses. In addition to being your primary means of personal identification on campus, your HawksCard will be used for:
Entry access to your residence hall, the Jenkins Center, Perspectives, and checking out materials in the Whitaker Library
Checking out games and equipment in the Hawks Nest and Jenkins Center
Access to your meal plan and Dining $ in the cafeteria and Murf's
Access to laundry services and Laundry $ in the residence halls
Access to projected student account credit balances, if applicable
Depositing dollars (HawksBucks) on your HawksCard that you can use as you wish in the cafeteria, Murf's, the Bookstore, on-campus vending machines, or campus laundry rooms
Online Access (eAccounts) to deposit funds to your HawksBucks account and to check your HawksCard related balances
FAQs
You can request a roommate with the New Student Housing Application.
Students may live off-campus if they meet one of the following conditions: (1) married; (2) live in the community with their parents or grandparents; (3) over 23 years of age; or (4) a veteran of the United States military. A small percentage of junior and senior students are also allowed to live off campus after successful application.
Your room will have a bed, mattress, desk, chair, and is outfitted for wifi and cable TV with over 60 channels. Each building also has laundry facilities.
Chowan University recommends but does not require that each student has personal property insurance while living on campus.
Personal property insurance offers protection against accidental damage, liquid damage, cracked screens, spills, theft, and vandalism for your personal belongings — including laptops, tablets, smartphones, outdoor equipment, & textbooks.
Property owners will not be held liable for a resident's personal property or any damage done to personal property while living on campus.
Learn more at NSSI.
Questions? Contact Residence Life
Toll-free: (888) 4-CHOWAN
Main number: (252) 398-6200

E-mail: reslife@chowan.edu
Chowan University
Office of Residence Life
One University Place
Murfreesboro, NC 27855
---
Looking for?