Experience chowan firsthand
Visiting Chowan, you will find a welcoming, caring community of individuals who come together to create a community grounded in truth — with a vision for creating a better future for all.
Our goal is to live life like every day is precious; to serve others with care and compassion; and to lead with focused purpose on what's next.
Visit Types
Visit during the week to get a student's point of view as you tour the campus, attend class, meet with a professor, and eat in Thomas Dining Hall with current Chowan students.
SOAR is your chance to meet with an academic advisor, register for your fall classes, find out how to pay for college, and meet your fellow classmates. SOAR is required for new students.
Interview for scholarships to help fund your education. Chowan Scholarship Day is an opportunity for students with leadership potential to interview for scholarships, hear from current student leaders about their college experience, and take a campus tour.
Chowan University Scholarship Day is currently an invitation only event. Once accepted, students will be prompted to apply for a Scholarship Day invitation.
Apply for Scholarship Day (only admitted students applications will be considered).
You can join other prospective students and their families on several Saturdays throughout the year to see first-hand what makes Chowan University so great!
Chowan University welcomes group visits for touring and learning more about the University.
This program is a public service of Chowan University. The purpose of the program is to facilitate interactions between the faculty of Chowan University and the faculty and students of the public and private schools. Through Academic Outreach, you gain access to more than 250 topics that Chowan faculty have agreed to present, as a courtesy, to schools and community organizations. Whether you are interested in learning about "College Success Tips" or "Ecosystem Ecology," there is sure to be a topic that meets your school's needs. We are confident that you will find the presentations interesting and of value to students, teachers, and administrators.
---
Upcoming Visit opportunities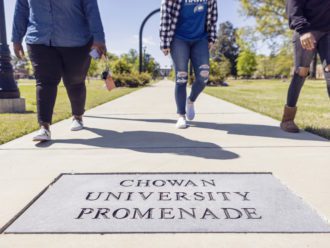 Chowan Scholarship Day (CSD)
Prospective students interview for additional scholarships during CSD.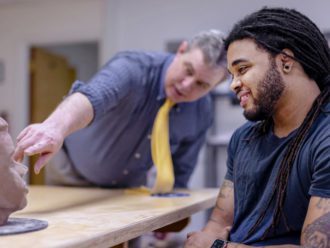 Academic Outreach
Grade school students learn from first-rate faculty members on over 250 topics.
Learn More
Campus Map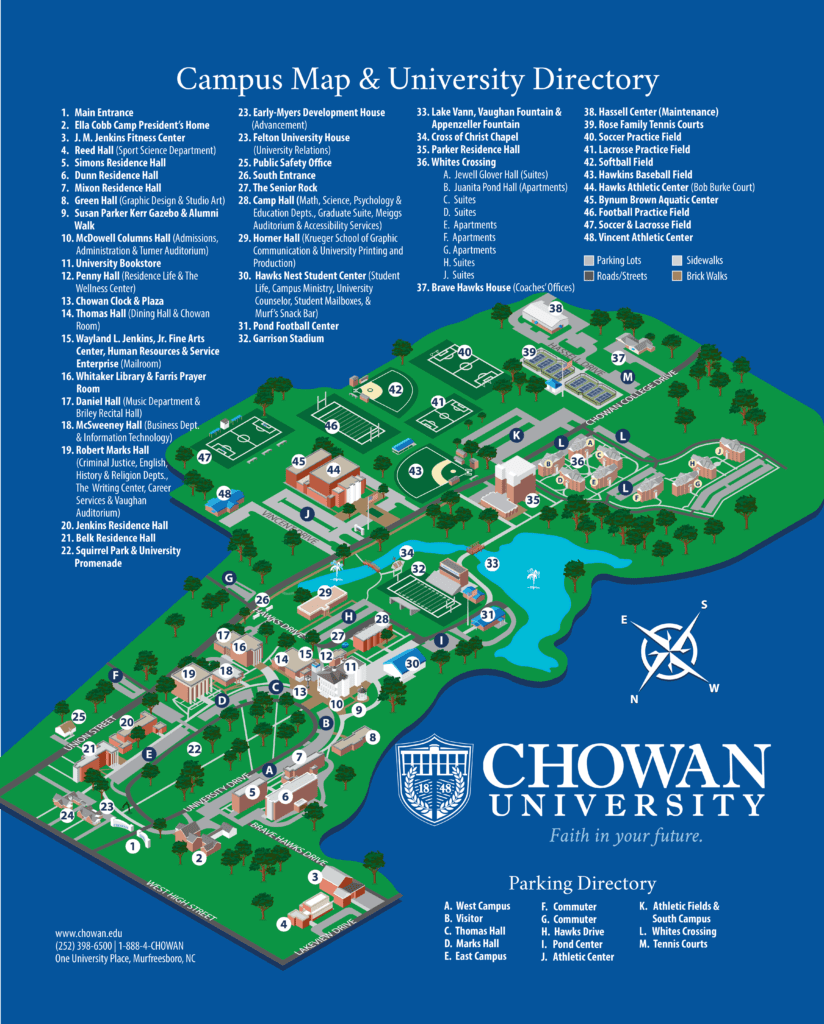 Questions? Contact Admissions
Toll-free: (888) 4-CHOWAN
Main number: (252) 398-6230

E-mail: admissions@chowan.edu
Chowan University
Office of Admissions
One University Place
Murfreesboro, NC 27855
College Fair Information: collegefairs@chowan.edu