College Central Network
This is where students, alumni and employers meet. Students and alumni can search for job openings. Approved employers may post jobs and search resumes.

Simply register and begin your search! Available services, help guides and announcements of interest can be accessed through the icons below. All services are available 24 hours a day, seven days a week.
Welcome to career services
Discovering the path to your future after Chowan University starts on the first day you enter college. Every experience you have here at Chowan University will help mold your future endeavors. The Chowan University Career Services' mission is to assist and provide students and alumni with a wide range of resources to achieve professional success.
Whether you are a current student, alumni, or faculty/staff, Career Services is here to guide you on that path, through career counseling, resume preparation, job seeking, internships, and pursuing higher education. We assist students who are exploring majors and career paths and offer advice on how to best use their talents, strengths, and interests. Career Services will help enhance this by providing workshops that give students insight on how to best prepare for the future. These workshops include resume writing, interviewing skills, job/internship search strategies, marketing yourself in the workforce, and networking.
Career Services at Chowan University is open to all Chowan students and alumni to guide and assist them in the process of career planning and job searching. Prospective employers may also use Career Services to post job opportunities and review online resumes and portfolios exclusive to Chowan University. Chowan has also partnered with the College Central Network to help students and alumni publish resumes for internships and jobs. Prospective employers are encouraged to use the network to post jobs and review resumes and portfolios of our students.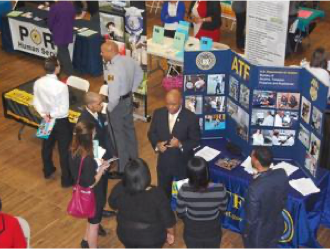 What we offer
Career Services at Chowan University offers:
Help with resume and cover letter writing
Job listings and internships
The exclusive College Central Network
Annual job fairs
Workshops on Financial Planning, Interviewing, and Career Planning
Career Resource Library
Copies of the Graduate School Guide
A Senior Career Banquet for graduating seniors
Students are encouraged to discuss self-assessment, summer job searches, internship opportunities, or plans for graduate or professional schools by appointment.
CU Alumni
The Office of Career Services at Chowan University is committed to continuing to work with the alumni of CU. Career Services will help alumni with career exploration, researching companies and positions, graduate school information, mock interviews, creating resumes, cover letters, and facilitating networking through other alumni.