Each year, Chowan recognizes one young alumnus who has truly excelled in his or her chosen profession at the Distinguished Alumni Dinner which is held Homecoming weekend. 
The recognized alumni have made significant contributions to our society through his or her career or life accomplishments that are a testament to the work and mission of the University. Distinguished Alumni recipients are recognized for supporting their alma mater through participation in events on and off-campus, board memberships, and financially.
Nominations for Distinguished Alumni are made through the Alumni Relations Office.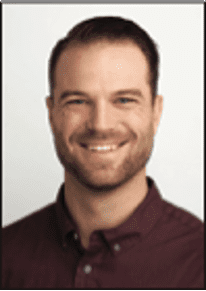 YOUNG ALUMNUS 2021
Austin is a former Hawk Long Snapper, current father of one (soon to be two!), Rolling Hills Community Church volunteer/group leader and Account Executive with Ramsey Solutions.
After four years at Chowan from 2010-2014, Austin returned to his home of Phoenix, AZ and quickly worked his way up through Booster Enterprises from
a part-time job to General Manager of the Southwest Team. Caelen and Austin were engaged and married in 2015 and were involved in a variety of ways at Christ Church of the Valley. Like countless others in 2020, Austin was involved with a major company layoff with Booster which led him to Ramsey Solutions, where he's been for all of 2021.
Austin is eternally grateful for his time at Chowan. Going from the west coast, big city of Phoenix to the small town of Murfreesboro was not always easy but just what God had planned for Austin. His four years at CU developed his faith, molded him as a young man and provided him with lifelong memories of both athletic accomplishments and God's faithfulness. Austin owes much of who he is today to Drew Phillips, Craig Janney, Leah Lambson, Lou Ann Gilliam and Mama Mari Wiles.
In 2011 and 2012, Austin was Special Teams Player of the Year. Also in 2012, Austin was the Presidential Athletic Excellence Award recipient. In 2013, Austin was Presidential Athletic Excellence Award recipient, Faith in Your Future Award recipient, Excellence in Leadership Officer Award recipient and Allstate AFCA Good Works Team Member at the 2013 Sugar Bowl in New Orleans.
Austin supports his alma mater as a member of the Brave Hawks Club and served as a Chowan Champion during the 2021 Day of Giving. Austin currently lives just outside of Nashville in Nolensville, TN with his wife Caelen and daughter Reagan.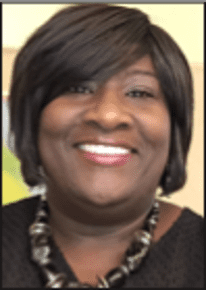 YOUNG ALUMNUS 2020
Pamela was born on April 29, 1963 to the parents of Ella Mae Gatling and the late Jessie Bernard Gatling in Pendleton, North Carolina. She is the youngest of five children: Carl, Calvin, Gwendolyn and Phyllis. She is married to Rev. Ronald Taylor and has two children (Reneisha, and Tony, Jr.) and four grandchildren (A'Ziah, Jionni, Xiaden, Jiavana). She has the pleasure of having 5 stepchildren and 5 step grandchildren.
She was educated in the Northampton County Public Schools
graduating in 1981. Pamela participated in the Upward Bound
program with Frank Stephenson, Jr. her junior and senior years
of high school. In that program she was exposed to many places
and things that were new to her. It was during the summer
campus program that she fell in love with Chowan College and
decided it would be a fit for her since she didn't really want to
leave her mother home alone. She graduated from Chowan with an Associate Degree in Business Administration in 1983. She had the pleasure of receiving work study and working with Dr. Kenneth Wolfskill. Because of the fond relationship she had with the Dr. John and Mrs. Sarah Davis, she was referred to Mrs. Sallie Surface at CADA for a secretarial position with the agency. Pamela worked with the agency for six years and then was hired at Riverview Elementary School under the principalship of Dr. Brenda Tinkham. While at Riverview, Pamela received and answered the call into ministry.
One of the requirements to become an ordained Elder in the African Methodist Episcopal Church at that time was to have a Bachelor's Degree. Attending Chowan, the first time, she really did not apply herself academically and had to submit a letter for re-admittance. She was accepted and re-enrolled at Chowan in 2000 and obtained her degree in Business Administration with an emphasis in Small Business Management in 2002. She was nominated for student of the month March 2001 and her advisor was Mrs. Dorothy Wallace. The article was featured in the Chowan Today Summer 2001 edition. She was on the Dean's List Spring Term 2002. She served as one of the speakers for Day of Chowan in 2000. She had the honor of giving the benediction at her graduation. She currently serves on the Chowan Ministerial Board. She found herself back with Choanoke Area Development Association, Inc. where she was instrumental in starting the Parent to Parent program for Northampton County funded by Smart Start for parents in the Gaston Housing Authority Apartments. The program targeted families with children prenatal – kindergarten and provided child development activities in their homes. She continues with this program now called Parents as Teachers and serves Hertford and Northampton Counties.
After learning of the Ordained Minister's Grant at Chowan, she applied and was accepted in 2011 and was also a CCSA recipient. She graduated in 2015 with a Bachelor's Degree in Religion. This degree was for her personal growth and it truly was rewarding. She was a Harris Scholar and traveled to London to study abroad. Pamela was ordained an Itinerant Deacon in 2000 and an Itinerant Elder in 2002. In 2001, she was appointed as Pastor of Oak Chapel AME Church in Warrenton, NC where there was only one remaining member (Ms. Zula Jones) from Fayetteville, NC. With the help of the North Carolina Conference, the community and her family, they were able to get some repairs done and reopened for worship. In 2003 she was appointed as pastor of the Macedonia/Oak Grove AME Church Circuit where she currently serves. While serving as pastor of the Circuit, many renovations have been made to the properties and outreach programs implemented. God has truly been amazingly good to Rev. Taylor and it is yet to be seen all that He has in store for her.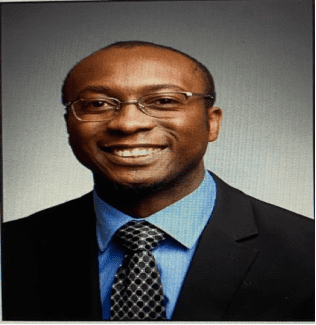 YOUNG ALUMNUS 2019
Chinedu Iwuora, or Slim as he was fondly called during his Chowan University days, is from Lagos, Nigeria. Chinedu came to Chowan in August 2006 to start his college journey and was a member of the Chowan University Soccer team for three years.
During his time at Chowan he was named to several honor societies and won the academic award for Best Overall Student in Economics in 2009 and 2010. Despite his academic achievements, his best memories of Chowan was during his tenure as the President of the Chowan University International
Students Club. It was there he honed his leadership
skills helping other international students acclimate to Murfreesboro and exposing Murfreesboro to the world. Chinedu graduated from Chowan summa cum laude with a Bachelor of Science in Business Administration with a concentration in Accounting.
After graduating from Chowan, he worked for a year as a Junior Accountant at Patch Rubber Company in Roanoke Rapids, NC. He left this position to pursue a full-time Masters in Business Administration at the University of North Carolina at Greensboro. There he served as a graduate assistant. He was also inducted into various honors societies and received several leadership awards. He graduated magna cum laude with a Masters in Business Administration with a concentration in Finance.
Chinedu landed an audit position with the prestigious Big 4 firm, Deloitte & Touche, LLP, after graduate school. He has more than six years of public accounting and auditing experience primarily serving real estate and investment management clients in the financial services industry.
He has served financial services clients ranging from midsize private companies with assets under management of $50 million to large, publicly traded entities with assets under management of $8 billion. He also has substantial experience in real estate acquisitions and fair value accounting.
Outside of work Chinedu is very passionate about his community and helping others. He is the immediate past president of the board of the Chicago Chapter of the National Association of Black Accountants and is the President of the Deloitte Chicago Office Black Employee Network Resource Group. Despite all his responsibilities, he still finds time for his hobbies which include playing soccer, reading, and dancing. He is a licensed CPA in the State of Illinois.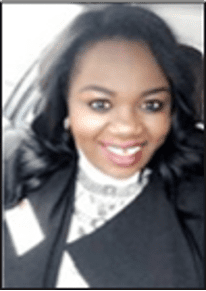 YOUNG ALUMNUS 2018
Born and raised in Kenya, East Africa, Debra is the daughter of Rev. Dr. Nicholas the Pastor of Forestville Baptist Church in Wake Forest, NC and Joyce Maingi. Maingi has two sisters and two brothers: Nancy, 32, Jimmy, 26, Melissa, 24 and Jamie, 13. Maingi graduated from Chowan University in 2012 with a Bachelor of Arts degree in English. During her time at
Chowan, Debra served as a vital part of the International Students Club with advisor Jill Awuni. She was the Program Director for two years and the Vice President her senior year. In her time she helped direct the club's yearly Multicultural fashion show, volunteer events at PAWS, and planning a Coat Drive for the local elementary school to help the students prepare for the winter months. Maingi's involvement in the club is one of her biggest successes during her college journey ultimately offering her an opportunity to polish her leadership and management skills.
Her time with the International Students Club allowed Maingi to forge relationships with not only fellow classmates but also to establish a community in Murfreesboro. Maingi states that her skill of establishing business acumen, knowledge to the tasks, and problem solving was gained under Awuni's leadership and guidance.
As a student, Maingi was also a Leadership Scholar recipient. Within her duties she participated in Chowan Scholarship days and multiple mission trips to areas such as Asheville, NC, Richmond, VA and made a dual visit to East St. Louis.
Maingi's passion for mentoring and leading was sparked through her time with the women's Bible study as their facilitator in both Belk and Simons Residence Halls. This allowed for her to rema in close to her religious background a nd to continue the University's faith endeavor.
Since graduating from Chowan University in 2012, Maingi has maintained a relationship with the university where she is a current member of the Alumni Council and an avid supporter of the Annual Fund. Within the council she has helped host a round table discussion for aspiring business managers for the School of Business and has also been the guest speaker for the International Student Club Spring Conference at Fort Caswell. In 2014, Maingi was named a Distinguished alumnus by the University for her continued work with the university.
Maingi is currently a Branch Manager for Wells Fargo Bank in Winston-Salem, North Carolina. She has been with the company for 5 years and has previously been a successful Outbound Sales Specialist, Personal Banker and Service Manager for the fortune 500 company. In her role as a Branch Manager she manages, coaches, interviews, and trains current and future team members. She is also responsible for helping with the development of team members within the company to increase engagement and morale. Maingi was recently promoted to a higher-level Branch Manager role where she will transition in mid- October with the banking giant. Outside of her profession, Maingi enjoys working with the Alumni Council, taking part in her father's church, reading, traveling, and spending time with her family and friends.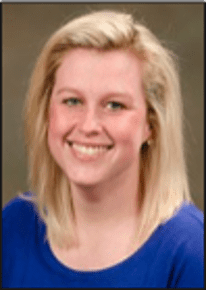 YOUNG ALUMNUS 2017
Allie Kolezynski is a 2012 graduate of Chowan University. The Strongsville, Ohio native earned a degree in Business Administration prior to obtaining a MBA from Cleveland State University in 2013.
As a student-athlete at Chowan, Kolezynski was a four-year starter and captain on the softball team. She was a three-time All-CIAA selection, three- time CIAA Commissioner's All-Academic Team honoree, two-time NCCSIA All-State selection, NCCAA All-American, Capital One Academic All- American and Daktronics All-Region team member. Kolezynski led the team to three consecutive CIAA Northern Division titles and the program's first-ever CIAA championship in 2010.
Off the field, she served a three-year term on the NCAA Division II Student- Athlete Advisory Committee (SAAC), including a two-year stint as vice-chair, and went on to be a co-adviser during her time as an administrator at Chowan.
As a senior, Kolezynski was named the 2012 CIAA Woman of the Year, the highest honor bestowed on a female CIAA student-athlete. She was again recognized by the league in 2013 receiving the Commissioner's Service Award for representing the CIAA SAAC and contribution to Chowan.
Upon graduation, Kolezynski spent four years as Assistant Athletic Director/Director of Athletic Communications at Chowan. In that capacity, she handled all communications for Chowan's 18 varsity sports which included website maintenance, social media and publications. She earned CIAA Sports Information Director of the Year accolades in 2014 and 2016. In addition to her athletic communications duties, Kolezynski also oversaw business transactions for the CU athletic department and accounts for individual sports, including fundraising, camps and clinics. Kolezynski served as head coach for the school's newly created women's cross country team during her first two years on staff before moving into full-time administration.
In January 2017, Kolezynski was named Assistant Commissioner for Communications and Operations at the Mountain East Conference. She coordinates various aspects of the league's 17 championships, maintains budgeting and accounting oversight, executes external communication and social media strategies, and serves as the point of contact for all operational activities within the conference. She resides in Fairmont, West Virginia.
YOUNG ALUMNUS RECIPIENTS
Charles B. Cole 2001
Laura A. Farmer 1998
Faith Marrissa Jones 1999
Lachelle M. Waller 2001
Karl Gregory Zephir, Jr. 1998
Ellis L. Stephens, III 1996
Craig Janney 2004
Michael W. Dickerson 2006
Maurice Bruce Fluitt 2009
Bradford Lance Jenkins, 2009
Janeen Marshall, 2003
Jena'y Sparkle Nelson, 2012
Allie Kolezynksi, 2012
Chinedu C. Iwuora, 2010
Pamela G. Taylor, 2015