Each year, Chowan recognizes at least three alumni who have truly excelled in his or her chosen profession at the Distinguished Alumni Dinner which is held Homecoming weekend.
The recognized alumni have made significant contributions to our society through his or her career or life accomplishments that are a testament to the work and mission of the University. Distinguished Alumni recipients are recognized for supporting their alma mater through participation in events on and off-campus, board memberships, and financially.
Nominations for Distinguished Alumni are made through the Alumni Relations Office.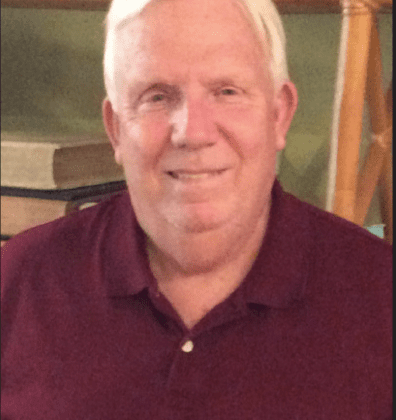 Distinguished Alumni Award 2021
Winslow Carter was born on October 21, 1950. His parents were Walter Carter and Betty Griffin Carter. He was born in Jacksonville, NC and raised on a tobacco farm in a community called Hubert. It is close to Swansboro and about 12 miles from Emerald Isle.
Winslow is the oldest of four children. He has a brother, James Carter, another brother, Donald Carter, and a sister Addie Carter Davenport.
Winslow says that in 1972, "I made the most important decision of my life. I accepted Jesus Christ as my personal savior. It has been the anchor that has guided my life through difficult and good times."
Winslow attended Swansboro Elementary, Middle and High
Schools. He graduated in June 1969 from high school and entered
Chowan College in the fall of 1969 to begin his post high school
career. Winslow added, "It was the best choice I could have made."
Winslow is first generation college student, as his parents only had a 5th and 6th grade education. At Chowan, Winslow added, "I was given the care, attention and personal attention I needed to succeed. I owe Chowan more than I can ever pay back."
In 1971, Winslow received his Associate of Arts from Chowan and in the fall of 1971, he entered Campbell College (now Campbell University). "Chowan had prepared me well. I did very well at Campbell and majored in History Education and graduated in 1973. I was the Baptist Student Union President at both Chowan and Campbell Colleges," stated Winslow.
In the summer of 1973, Winslow attended Meredith College Journeyman training for seven weeks preparing to go to Kenya Africa for a two-year stint as a teacher at Mombasa Baptist High School where he taught African History, English and geography. He also did student work with the high school students as a Sunday School teacher and assisted the career Missionaries in whatever way needed. While there, Winslow climbed Mt. Kilimanjaro in December of 1975.
He returned from Kenya in 1975 and took a job in Gates County, NC as a teacher in a Wilderness Camp for boys with emotional problems. It was a difficult but rewarding job. He left the camp after a year to marry Harriet Rosser of Sanford, NC. They met while at Campbell and have had an exciting life together. In 1980, their first child, Emily Eileen was born and in 1984 they welcomed a son, Andrew Eugene. Emily has given them two wonderful grandsons Lucas (5) and Max Dodson (7). In addition to their children, they have had nine foster children and hosted six international high school students. The Carters also had two Liberians live with them for a year, a Chinese student for a summer and two Rotary Scholars for several months, San Hee from Korea, and a student, Muyatwa, from Zambia.
Winslow worked at Chowan College as Admissions Director for eight years. He then moved to Chapel Hill, NC where he worked for 22 years as a high school Career Counselor at Chapel Hill and East Chapel Hill High Schools.
He retired in 2014 with a total of 42 years in education with the different areas of education in which he worked. Since retirement, he has been extremely busy with Yates Baptist Church in Durham, NC. Winslow has also been a Rotarian in the Chapel Hill Sunrise Rotary Club for 18 years. Since 2015, he has been a tour guide at Duke Homestead the state historic site in Durham where Washington Duke's family began in the tobacco manufacturing business and funded Duke University and many other important causes. This has been a very gratifying experience for Winslow.
Winslow summarized, "My wife, two children and two grandsons have made my life full and each day something to look forward to in the years ahead. I have been extremely blessed in my life. Chowan was the beginning of the exciting life I never dreamed could happen to me. I know that without going to Chowan, I may never have achieved the goals I have and met the people who have so enriched my life. Thank you, Chowan, for opening doors that have given me a great life."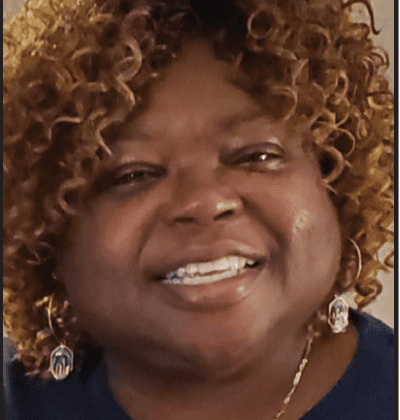 Distinguished Alumni Award 2021
Ann E. Levy was born in Jamaica, West Indies. She moved to the United States when she was 13 years old. When she was 25 years old, she came to Murfreesboro with a desire to complete her college degree. Ann wanted a profession, not just a job.
She began attending Chowan College in August
1982 and graduated in May 1983 as a Business
Administration major. Her advisor was Mrs. Dorothy
Wallace. In 1993, Chowan transitioned to a four-year
university. At that time, she was employed at Beaufort
County Department of Social Services as an Income
Maintenance Caseworker II. Ann made a written
request to the Director and he approved for her to
attend Chowan on her lunch hour. She re-enrolled and attended classes during her lunch hour and also evening classes.
Ann spoke with Mrs. Wallace often and expressed her desire to obtain another position. Ann did not want just another job, she wanted a career. She knew that she was on track and that her dream would become a reality with her four-year degree from Chowan University.
One day in 1994, Mrs. Wallace shared with Ann a great opportunity that came across her desk. The Federal Government was scouting for college students who wanted a career with the Federal Government. She encouraged her to compete for the position. Ann took her advice and out of 600 applicants from three other colleges, Ann was selected for the position and started her career with the government in June 1994. Ann said, "I will be forever grateful to Chowan University, Mrs. Dorothy Wallace and others at Chowan who played a vital part in my education." Ann graduated with my 4-year degree in Business Administration May 1995.
Here are Ann's words, "Since my graduation from Chowan, I have worked in my community as a foster parent of eight children and adopted two. I have served on the Chowan Alumni Council for years and enjoy it tremendously. I am an Evangelist at the Temple of Jesus Christ United Fellowship, Washington, NC with Bishop James Woolard, Pastor. I have also served as a Co-Pastor under the Leadership of Apostle Joyce Cherry of Beulah Land International Ministry, Conway. NC."
On May, 31, 2021 Ann retired from the Social Security Administration after 27 years and recently acquired her State License to sell Life Insurance Policies and will go on to study and take the State Exams to work with investments with Primerica.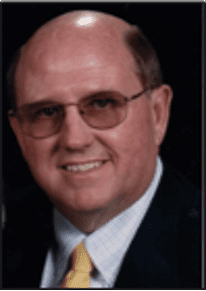 Distinguished Alumni Award 2020
Butch Wilson was born in Garner, NC and graduated from Chowan College (University) in 1967 in Business Administration. He completed his BS with a degree in Business Management from the University of Tennessee.
Currently, Butch serves as Co-Chair of the Chowan University Alumni Council with his wife, Brenda Simmons Wilson. They have held this position for over five years and have dedicated hours of service to the growth of the council. Butch is also a member of Chowan's Board of Visitors.
Butch developed a machinery manufacturing company
in Forest Products Industry from its beginnings to a
multi-million corporation before selling the business. He managed four corporations employing over 60 employees with total revenues of $13 million. Butch directed the research and design of all manufactured equipment and had responsibilities that included hiring and training of staff, product manufacturing, marketing and sales. He established distribution relations with domestic and international companies and introduced innovative machinery technology that significantly improved raw material yield and corporate profitability. Butch is proficient in the areas of sales, service, repairs and installation of large electric motors for the heavy industrial sector, which included vertical integration of all phases of the industry.
Butch is a member of the Davis Street United Methodist Church where he serves and has served as a Sunday School Teacher, Church Council Chair, Finance Chair, Endowment Committee Chair, Board of Trustee Chair, Educational Scholarship Committee, United Methodist Men President and is the Recipient of "Lay Person of the Year" Award.
Active at NC State University, Butch is a member of the NC State University Athletic Oversight Committee that governs all new athletic facilities and improvements totaling $129 million. He also served two, four-year terms on the NC State University Student Aid Association Board of Directors and received the NC State Honorary Alumnus Award.
Additional experience includes BB&T Bank, Board of Directors, Chairman; Burlington Day School, Board of Directors, Chairman, North Carolina Forestry Association, Board of Directors; and, Kiwanis International, Past President and Secretary.
Butch's memberships in professional organizations include: Wood Machinery Manufacturing Association, Electrical Apparatus Service Association, Southeastern Lumber Manufacturers Association, Appalachian Hardwood Lumber Manufacturers Association, Virginia Forest Products Association, and NC Forestry Association.
Outstanding awards include: NC State University, 1999 Alumni Association, Award of Merit, and Davis Street United Methodist, 2012 Lay Person of the Years.
Butch and his wife, Brenda, met as students at Chowan. They reside in Burlington, NC and have two sons, Ed (Sybil) and Brian Wilson and four grandchildren. He enjoys travel, reading, and athletics.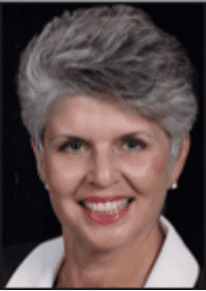 Distinguished Alumni Award 2020
Brenda Simmons Wilson was born in Kingsport, TN and graduated from Chowan College (University) in 1968. She furthered her education with a BA from Elon College (University) and a Master of Arts at the University of North Carolina at Greensboro.
Currently, Brenda serves as Co-Chair of the Chowan University Alumni Council with her husband, Hugh E. (Butch) Wilson. They have held this position for over five years and have provided exemplary leadership. Their leadership serves as a role model for all Chowan alumni.
Her varied work experience includes: Director of Christian Education, Davis Street United Methodist Church; Administrative Assistant, Ligna Machinery, Inc.; Human Resource and Marketing Manager, Ligna Machinery, Inc. Brenda was a Sociology Professor, University of North Carolina at Greensboro and Elon University; Guest Lecturer, Research Assistant, and Graduate Teaching Assistant at the University of North Carolina at Greensboro.
Brenda has additional experience in Habitat for Humanity of Alamance County Women Build Planning Team, Kiwanis International (Burlington Club), NC State University Friends of the Library Board of Directors, NC State University Alamance County Recruiting Coordinator for the College of Forest Resources, Allied Churches of Alamance County Board of Directors and the Chair of Caring and Sharing Board of Directors.
She has also been a member of the Alamance County Service League, the NC United Methodist Conference Board of Mission, Representative to the North Carolina United Methodist Conference Annual Conference, the North Carolina United Methodist Conference Children's Ministry Board, and the Newlin Elementary School Mentor and Tutor. Her service at the Davis Street United Methodist Church comprises the First Place 4 Health Bible Study Facilitator, Staff-Parish Committee Chair, United Methodist Women Vice President, Sunday School Teacher, Children Ministry and Young Adult Ministry Chair, and the Church Council.
Brenda has received numerous awards which are: Alpha Chi National Scholastic Society; Pi Gamma Mu International Honor Society in Social Science; Alpha Kappa Delta Honorary Society, Kappa Chapter of the University of North Carolina at Greensboro; Mid-South Sociological Association Graduate Student Paper Award; and the Davis Street United Methodist Church Lay Person of the Year 1995 and 2000.
An avid gardener, Brenda also enjoys travel, fitness, and crafts. She met her husband, Hugh E. (Butch) while a student at Chowan. They have two sons, Ed (Sybil) and Brian Wilson, and four grandchildren. Butch and Brenda reside in Burlington, NC.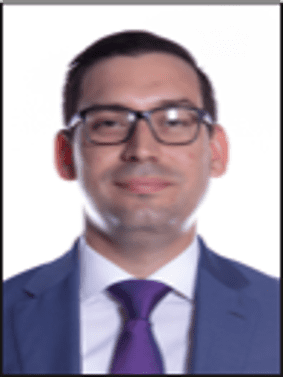 Distinguished Alumni Award 2020
A 2008 graduate of Chowan University, Drew Praster spent much of his time on campus
in Murfreesboro going back and forth from
the baseball field to the softball field, to the
gym, coaches' offices and everywhere in
between. Drew worked closely with the
Sports Information Department while a
student where he wrote stories for the CU
Hawks web site, submitted statistics to the
NCAA and provides support for the Athletic
Department. Drew made sure sports did not
completely consume his time. An Alpha Chi National Honor Society member and a recipient of the John Parker scholarship, Drew made sure to excel in the classroom as well. The real world experience while at Chowan catapulted Drew into his professional career after graduation.
Drew has spent much of his career growing with one of the most dynamic professional sports organizations in the country. In eleven years with Hornets Sports & Entertainment, Drew Praster has become an integral part of the organization. Following a short stint as a top producing Account Executive, Drew successfully transitioned into a leadership position. During this time, he has spearheaded over thirty promotions and his direct reports have generated record-breaking new ticket revenue since the 2012-13 season. Drew has grown in the ranks in Charlotte starting as an Inside Sales Consultant in 2009 and was elevated to the Vice President of Ticket Sales and Services role in May of 2019. Additionally, Drew continues to exemplify the characteristics held highest amongst the department, contributing to an industry leading sales culture.
A son of Enola, Pennsylvania, Drew currently resides in Concord, NC with his Chowan sweetheart Christina and their two children, Duncan (4) and Clara (2).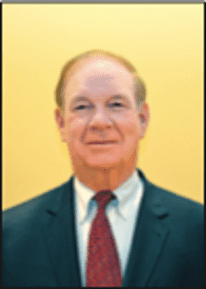 Distinguished Alumni Award 2019
Ben B. Ussery, Jr. is the oldest of four children. He was born in Wilmington, NC (Old Hanover Hospital). His father, Rev. Ben B. Ussery, was pastor at Boykins Baptist Church (1955-1969) and his Mother, Beth H. Ussery, raised their children and served as the church choir director. His Father and Mother also served other Baptist churches during their careers.
Ben is a Christian, and he was baptized when he was eleven years old. He is a member of Second Baptist Church in Richmond where he has served in numerous capacities such as church deacon, Sunday school teacher and Every Member Canvas leader.
Ben graduated from Southampton High School in 1966, where he was an outstanding athlete, particularly in football. He then entered Chowan Junior College (now Chowan University) where he played football for Head Coach Jim Garrison. After earning his AA degree, Ben transferred to the University of Richmond Robins School of Business where he was inducted into Beta Gamma Sigma and Omicron Delta Kappa and graduated with his BS in Business Administration in 1970. He also was a member of the U of R Southern Conference Championship football team which won the 1968 Tangerine Bowl Championship in Orlando, Florida. The Head Coach was Frank Jones. Ben pursued post-graduate education with a fellowship to Indiana University's Kelley School of Business located in Bloomington, Indiana where he earned his MBA in 1972.
While at the University of Richmond, Ben and Carol Birkhead were married. Twelve days from today, on November 7th of this year, they will celebrate 50 years of love and devotion to one another. Carol and Ben originally met while both were attending Chowan.
Ben's entire 27-year career was with Philip Morris USA. He began training in the New York office, but the vast majority of his employment with Philip Morris USA involved working in their numerous Richmond locations, where he climbed the corporate ladder to various senior management positions. These positions included blending, logistics, warehousing, field operations, Building Our Business, plant-manger, and supplier diversity development. Due to Ben's longevity at Philip Morris, he was eligible for full retirement benefits at the age of 50.
Carol and Ben now live at Westminster Canterbury Richmond (WCR), where they were recognized in 2018 with the Laurel Award for their dedicated community service and full-time volunteering activities. Additionally, Ben was awarded the WCR Wellness Lifestyle Award in 2015.
It is with great gratitude and humility that Ben is recognized this evening by Chowan University with their Distinguished Alumni Award.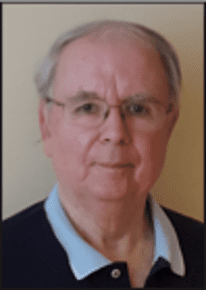 Distinguished Alumni Award 2019
Tom was born in Norfolk, VA on June 16, 1946. In his younger years, he attended Willard Elementary and Junior High School, followed by graduation from Granby High School in Norfolk. While at Granby he was a member of the Hank Foiles Hi-Y and was secretary of this service organization for two years.
He then attended Old Dominion University on
a part-time basis. At this point, Tom was accepted
as a full-time student at Chowan College. While
at Chowan, he had the honor of having many
wonderful and caring professors. Tom stated, "my experience at Chowan was awesome, and this is where I made my decision to become a teacher. I made many new friends, many of which I'm still in contact with today."
After Chowan, Tom went on to Atlantic Christian College, where he was president of the dorm council and received his education degree.
After graduation, Tom taught school for forty years. He mainly served in private education. It was during his teaching years that he was reunited with a friend, Patsy Simms. They started dating and were married on July 22, 2000.
Tom and Patsy enjoy worshiping at Central Baptist Church in Norfolk. They have been members for sixteen years and Tom serves as a Sunday School teacher and a Deacon. He has also participated on the Finance Committee and Vacation Bible School programs.
Today, Tom serves Chowan University as a member of the Alumni Council. With over five years of dedicated service, Tom brings a wealth of knowledge and a love for the University. In 2018, Tom and Patsy served as hosts to the Chowan alumni gathering at Nauticus in Norfolk. Through his guidance, this was one of the largest off-campus alumni gatherings to date.
Tom considers Chowan as the place where he grew in character and in his endeavor to pursue his degree in education. He thanks everyone at Chowan who had a part in his education and in his life. To God be the glory.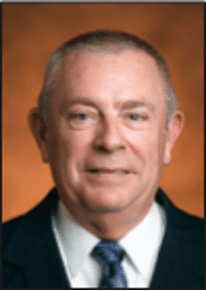 Distinguished Alumni Award 2018
Richard Thomas Vann, Jr., Tommy, was born September 17, 1947 in Franklin, Virginia, but was raised in Murfreesboro, the eldest son of Richard Thomas Vann, Sr. and Lavinia Sullivan Vann. He attended Murfreesboro Elementary and High School, graduating in 1965. He went on to graduate from Chowan University in 1968. After graduation from Ma rs Hill University in 1969, he joined the U.S. Air Force a nd served as a chapel management specialist and a personnel administrative specialist at Bolling AFB, Andrews AFB, and Karamusel CDI, Turkey.
While in the Air Force he met and married Marta Lucile
Atwell from Rancho Cordova, California in 1970. In the
evening he attended Washington Bible College and began
serving as a mission pastor a t Groveton Baptist Church, Alexa ndria, Virginia, with licensure to the gospel ministry in 1971 by Meherrin Baptist Church, Murfreesboro. Following discharge from the Air Force, he attended Denver Seminary in Colorado and graduated in 1978 with a Master of Arts degree in New Testament, followed by ordination at Meherrin Baptist Church. From 1975-82, he served as on the faculty and as Administrative Vice President of Colorado Baptist College (now Colorado Christian University). In 1981, he earned a Master of Education degree, Wayne State University. From 1979-82 he served as Pastor of Summit Baptist Church, Wiggins, Colorado, and from 1980-82 as a battalion chaplain in the Colorado Army National Guard.
In 1982, Vann was called to active duty in the U.S. Army and served as a chaplain at Fort Jackson, SC and Eleusis, Greece. In 1987, he left active duty and became the Pastor of Bethel Baptist Church, Olanta, SC, worked as a grant administrator and instructor at Williamsburg Technical College, and continued to serve as a chaplain in the U.S. Army Reserve with duty at Fort Gillem, GA. In 1993, he returned to active duty as a chaplain in the Army Active Guard Reserve and served at Fort Gillem, Fort Knox, Fort McPherson, Fort McCoy, a nd Fort Dix. In 2000, he gradua ted from the U.S. Army Comma nd a nd General Staff College and received a Doctor of Philosophy degree in Foundations of Education, University of South Carolina. In 2003, he received a Master of Strategic Studies degree from the U.S. Army War College.
Upon retirement from the Army with the rank of Colonel in 2004, he was appointed as Associate Professor of Pastoral Ministry at Southwestern Baptist Theological Seminary, where he received the Master of Theology degree in New Testament in 2010. He joined the faculty at Dallas Baptist University in 2010 as Professor of Christian Ministry and Director of the Chaplaincy Program. In 2017, he received the Doctor of Ministry degree from Midwestern Baptist Theological Seminary. Throughout his college, seminary, and university teaching ca reer he has served as a n interim pastor of Baptist churches. Since 2014 he has conducted worship services and ministry at Dallas Life, a large interdenominational homeless center. He serves on the Board of Directors of DFW Interfaith Chaplaincy, the Board of Visitors, Southwestern Baptist Theological Seminary, and on the Global Advance Council of the International Mission Board, SBC. On Sundays he is involved in pastoral ministry to senior citizens at The Villas Fellowship, North Richland Hills, Texas. Tommy and his wife, Marta, have six married children with eighteen grandchildren and one great- gra ndchild.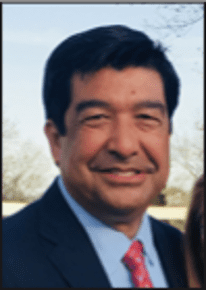 Distinguished Alumni Award 2018
Originally from Havelock, NC, Dwight grew up in a military household where discipline, respect, character, and work- ethic were attributes instilled by his parents. Dwight was a three-sport athlete at Havelock High School and it was through some of his teammates that he first heard about the field of graphic arts that led him to Chowan College. His graphic arts teacher at Havelock High School, Clint Cox, was instrumental in developing his interest in this field and encouraged him to continue his education at Chowan College. Dwight came to Chowan in the fall of 1983 enrolling in the Associate in Printing Technology program.
The graphic arts program at Chowan had great instructors led by Herman Gatewood, Bill Sowell, Dwight Collier, and Patsy Marks. There was also a production assistant Charles Futrell, who Dwight worked under as a work-study his first semester. Trudy Gibson was the staff assistant who seemed to have all the answers and really made all the students feel welcomed. Dwight completed his degree at Chowan and continued his education at Appalachian State University (ASU) in Boone, NC. He completed his Bachelor of Science degree at ASU in 1987 and started his professional career as a printing estimator/ production manager with a small commercial printing company in Northern Virginia. Soon after starting his career, Dwight married his high school sweetheart, Kimberly, in June 1987. After four years of working in the industry, Dwight and Kimberly decided to start a family and relocate back to eastern North Carolina near family.
In August of 1991, Dwight was hired as the program chair of Commercial Graphics and Head of the College Printing department at Lenoir Community College in Kinston, NC. He was directly involved in the NC Community College System re-engineering the process of converting from the quarter system to the semester system by co-leading a system-wide curriculum improvement project (CIP) in the mid 90s. The graphics program at Lenoir Community College has continued to evolve and has been used by other colleges as a model for other programs to follow. He has served on numerous state-level committees working with the NC Department of Public Instruction, the NC Community College System, and public and private universities across the state. Dwight has maintained his relationship with Chowan University by working with faculty over the years in providing transfer pathways for Lenoir CC graduates. He is well-known throughout the state and in the printing/graphics industry and continues to measure his success by the success of his students. Dwight is entering is 28th year as the Program Chair of the Graphic Arts & Imaging Technology department and the Head of the College Printing Department.
Dwight and his wife Kimberly of 31 years reside in Goldsboro and have two grown children, their son Dustin, 28, and their daughter Kylie, 26. Both children are graduates of East Carolina University and Kylie is currently pursuing her master's degree at NC State University to hopefully follow in her father's footsteps teaching at the community college level.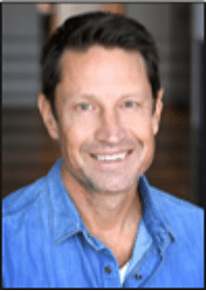 Distinguished Alumni Award 2017
Todd Wright is a 1984 Graduate of Chowan College where he earned an Associates degree in Business Administration. Todd was a member of the 1982 – 1984 Men's Basketball team led by Chowan Hall of Fame Coach Bob Burke.
In his two years as a Chowan basketball player, Todd helped the Braves win two consecutive conference titles and also to become the first basketball team in Chowan's 169 year history to win 30 games, ending the 1984 season with a 30-9 record. Todd's 1982 – 1984 team also compiled a total of 57 wins, to set another record that has yet to be surpassed.
Most notably, Todd was a vital part of the 1984 Chowan Braves team that advanced to the NJCAA National Championships in Hutchinson, Kansas for the first time in school history. With no time remaining on the clock, Todd hit a buzzer beating jumper from the wing to send the Braves to the final 8. The season would end with a loss in the final four, but would leave the 1984 team with the legacy, of being the only Chowan basketball team to ever make it to the NJCAA Tournament Final Four.
Since leaving Chowan, Todd has built a highly regarded Commercial photography and video studio in Richmond, Va. Through his photo/video career, Todd has been recognized by many peer organizations and publications featuring his work.
Some of Todd's commercial clients include Seiko, Google, Wal-Mart, Chase Bank, UPS and many other national and international brands.
Through all the wonderful times Todd has had at Chowan and in his business, he first and foremost recognizes that he owes everything to his Lord and Savior Jesus Christ. He counts among his many blessings, his parents, Mrs. Mona Wright and Mr. Cecil Wright, his sister Sharon Miles, his beautiful wife Emily and his 3 amazing children Jakob, Olivia and Emanuel.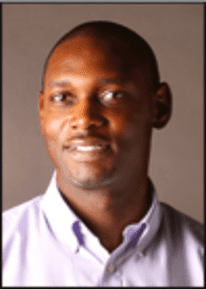 Distinguished Alumni Award 2017
Herman Spencer is a native of Plymouth, North Carolina and graduated from Chowan College in 2000 after four years as student athlete on the men's basketball team coached by Hall of Fame coach Bob Burke.
Herman studied Printing Production and Imaging Technology at Chowan College and went on to work in the fast paced environment of the newspaper industry, starting in 2000 at The News & Observer in Raleigh, NC. Passionate about being in a competitive environment, Herman found the newspaper industry a natural fit. The combination of that passion and Herman's expertise made Herman a natural choice for a career in management.
In 2004 he was promoted to Director of Imaging in the newsroom of The News & Observer. In 2010 Herman became a Regional Director and oversaw imaging systems for the Southeast US markets. In 2014 he was promoted to a Corporate role with the McClatchy Company, parent company of The News & Observer. In 2015 Herman became head of a newly created department, the PreMedia Technology Division for The McClatchy company, where he now supervises a staff that maintains and supports companywide premedia systems for all 30 McClatchy markets across the country.
Herman credits Coach Burke as being very instrumental in this success. Herman says "Coach Burke taught all of his players to test your limits and put in the necessary work in everything you do to reach your highest potential."
Herman is married to Marcia Spencer of Raleigh. They have two children: Cameron, 12, and Landon, 10, and one more on the way. In his free time Herman loves to spend time with his family, exercise, spend the evening on the lake fishing with his son Cameron, eat out, watch a good documentary on any subject, or cheer his son Cameron's AAU basketball team.
PAST DISTINGUISHED ALUMNI RECIPIENTS
Kate Mackie Allen '29
Donna P. Askew '89
H. Allen Autry '61
Harold W. Babb '70
Kemper Baker, Jr. '66
Thomas J. Ballance, '69
Lucille Williams Beasley, 1915
Glenn Smith Benthall '25
William J. Bowman '69
Barry A. Bradberry '73
Maggie Boone Bridgers '32
Randy V. Britton '60
Dorothy Heath Brown '33
Grace Pearce Brown, 1916
J. Hatcher Cale, Jr. '66
Allen J. Casey '62
Suzanne S. Clifton '64
Elizabeth G. Craig '68
W. Marvin Daugherty, '71
Stanley Eugene Dixon, Jr. '76
Deborah Blowe Edwards '77, '95
M. Frank Edwards '58
Inez W. Elrod '35
Edith Vick Farris '53
Thomas Edwin Forbes, '74
J.P. Freeman '35
Miley Williams Glover '74
Jo A. Grice '57
Lynwood M. Grice '57
Hazel Griffin '26
John R. Griffin '55
Jerry Harper '63
Wesley S. Hauser '69
Michael V. Hendley '66
Ronald L. Hicks '66
Julie Hoggard, 1901
W. Dennis Hogue '65
Cecil Sherwood Hollomon, Jr. '68
Billy R. Howell '61
Bradford Lance Jenkins, '03
John M. Jenkins
Olivia Benthall Jenkins*
Mike Johnson '58
John R. Jordan '40
Darlene Jacqueline Keene '81
Hugh Banks Lewis '75
Kenneth Lyons '85
Sandra Gatling Mahler '62
Charles Preston McElheney, III '96
Cheryl Hobday McElheney '65
James C. McGill '62
Raymond D. Meiggs '52
Julian R. Mills, Sr. '59
Michael S. Moore '92
Elaine Early Myers '60
Robert A. Newsome, Jr. '64
Captain Milton A. Outten, '71
Alton W. Parker '39
Elton C. Parker '39
Grace Parker, 1910
Linwood Parker '66
Sarah Virginia Parker '57
Brinson Paul '52
Charles Paul '55
Lola Mae Freeman Penny 1900
Judith W. Perry '70
Charles Pond III '62
Jay White Porter '33
Drew D. Paster, '08
Harvey W. Reinhardt '61
Raymond L. Richards '72
Tim Roberson '65
Lawrence W. Smith '65
Mary C. Smith '37
Herman L. Spencer, III, '00
Mitchell Spencer, '64
Lowell F. Sodeman '38
William B. Sowell '55
Emma Gay Stephenson '31
Louise Strickland '36
Charles M. Taylor, '67
Agnes White Thomas '31
Ruth Thomas, 1917
Jonathan H. Taylor, MD '90
L. Mack Thompson, '64
Richard L. Thompson '61
Mary Wiggins Turner, 1912
Ruby Daniels Udvarnoki '29
Ethleen Vick Underwood '28
Ben B. Ussery, Jr., '68
Ernie Vadersen '64
S. Keith Vaughan '83
William T. Vest '62
Deborah B. Vinson '77, '99
Linda Cowan Warfford '69
Harry W. Webster '63
M. Scott White '80
Una Lorraine White, 1913
Vesta Benthall White*
Charlie T. Whitley '58
Monnie McDaniel Wiley '28
Eugene Williams '54
Brenda Simmons Wilson, '68
Hugh (Butch) Wilson, '67
Carlyle R. Wimbish '58
Richard Winstead '64
T. David Witten '64
Jerry P. Wrenn '59
Todd Wright, '84
Lois Vann Wynn, 1905
*Class year not available