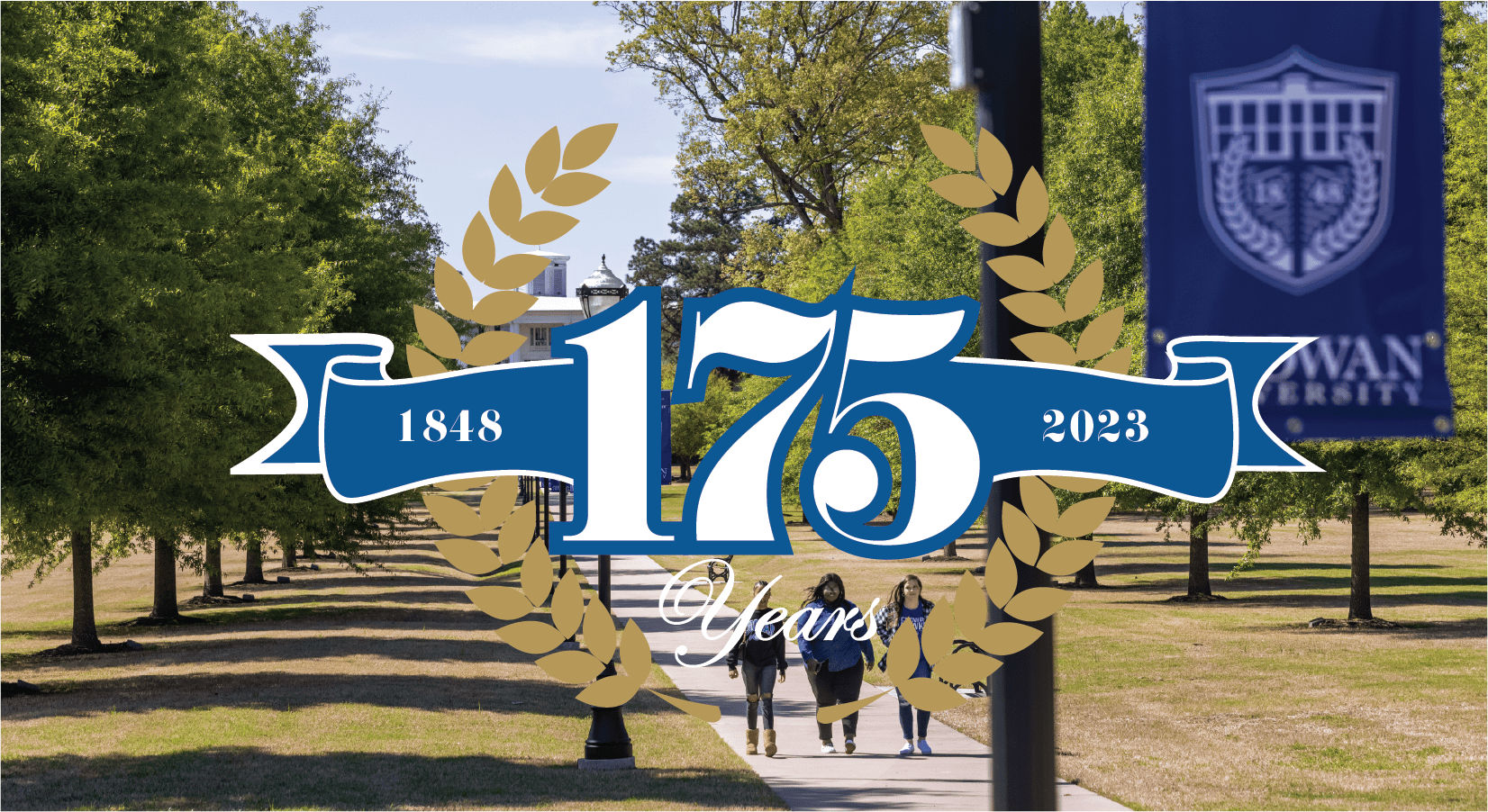 In 2023, Chowan University will celebrate the 175th anniversary of its founding which occurred on October 11, 1848. Chowan's demisemiseptcentennial is a time to commemorate the institution, honor our heritage, and applaud the people who accomplished and are accomplishing extraordinary things by creating positive change in the lives of others.
Chowan has communities around the world — alumni, friends, students, families, faculty, and staff — who are held in high regard. They are transforming the world by solving problems, sharing talents, and spreading the Chowan story.
*What's a demisemiseptcentennial?
A centennial is a 100th anniversary, but what is a 175th anniversary? It's a demisemiseptcentennial, of course! Demisemiseptcentennial is literally one-half (demi-) x one-half (semi-) x seven (sept-) x 100 years (centennial).
Happy demi-semi-sept-centennial anniversary, Chowan!
Celebrate with Chowan
Now is the time to recognize the positive significance Chowan makes in the lives of so many. How can you celebrate? Attend one of the many events and activities planned for the campus as well as regional Chowan alumni activities.
Update your social media with the 175th logo and show your pride as a Hawk!

Share your photos and stories on social media using #Chowan175

Alumni, participate in the compilation of a Chowan-sponsored book, which contains the history of the campus experience through the years. Call (252) 398-6436 for information.
Refer an outstanding prospective student to Chowan (252-398-6541).
Volunteer your time to assist with 175th Anniversary events – contact Kay Thomas at thomak@chowan.edu.
Participate in the 1,848 minutes of giving during Giving Day, April 5-6.
Make a gift to Chowan and help put the future of our students first.
Celebrating 175 years with "once in a lifetime experiences."
Attend SeniorFEST with a 

175

th

Anniversary connection

(History/Library)

Breakout session, March 21; Explore the archives of CU to find 175 years of Chowan Treasures; sponsored by Friends of Whitaker Library
Hobson Lecture, Monday, April 3rd
Giving Day – 1,848 minutes, April 5-6

175

th

History event at the Hertford Academy (original Chowan location) – TBA

Eighteenth Annual Faculty Interdisciplinary Symposium, Monday, April 17, 9:00 a.m. – 3:00 p.m.
Twenty-fifth Annual Student Research Conference, Tuesday, April 18, 8:00 a.m. – 4:00 p.m.
175

th

mementos for graduates on May 6th.
Alumni & Friends Event – Norfolk Tides on June 2nd
Reception regarding fashion/dress in 1848; Paige Myers, presenter (with the Murfreesboro Historical Association) – TBA
Alumni & Friends Event – Edenton Steamers Game TBA
175th Anniversary float in the NC Watermelon Festival Parade – August 5th at 10 am
Exhibition of Chowan's historical mementos – TBA
Founder's Day
Time Capsule Burying
Scholarship Luncheon on November 3rd
Hall of Fame Game TBD
Greetings from Chowan University!
I am pleased to welcome you to the start of Chowan University's 175th anniversary year. I feel very fortunate to be serving Chowan at this particularly significant time in the institution's history.
Together, we will celebrate Chowan University's incredible journey. Congratulations to all who have made Chowan's first 175 years possible.
Founded in 1848, Chowan has evolved from a small Baptist Female Institute to a vibrant and beautiful University. The small group of founders who gathered at the home of Dr. Godwin Cotton Moore in the spring of 1848, were determined to have an institution that would give their daughters a well-rounded education. Dr. Archibald McDowell was elected the first principal, and the institution opened on October 11, 1848, with eleven students.
As the founders, we remain committed to transforming the lives of our students to ensure their success in meaningful careers and community engagement. For 175 years, Chowan has held a key role in enhancing the life of citizens across Northeast North Carolina and beyond.
Excitement is building as Chowan's hosts numerous events leading up to the founding day. Mark your calendars and plan to attend Chowan's 175th anniversary events. I hope that you will regularly visit the website for news, historical information, and event updates. We look forward to your participation in Chowan's 175th anniversary celebration.
Kay Thomas, Alumni Director and Chair of the 175th Anniversary Committee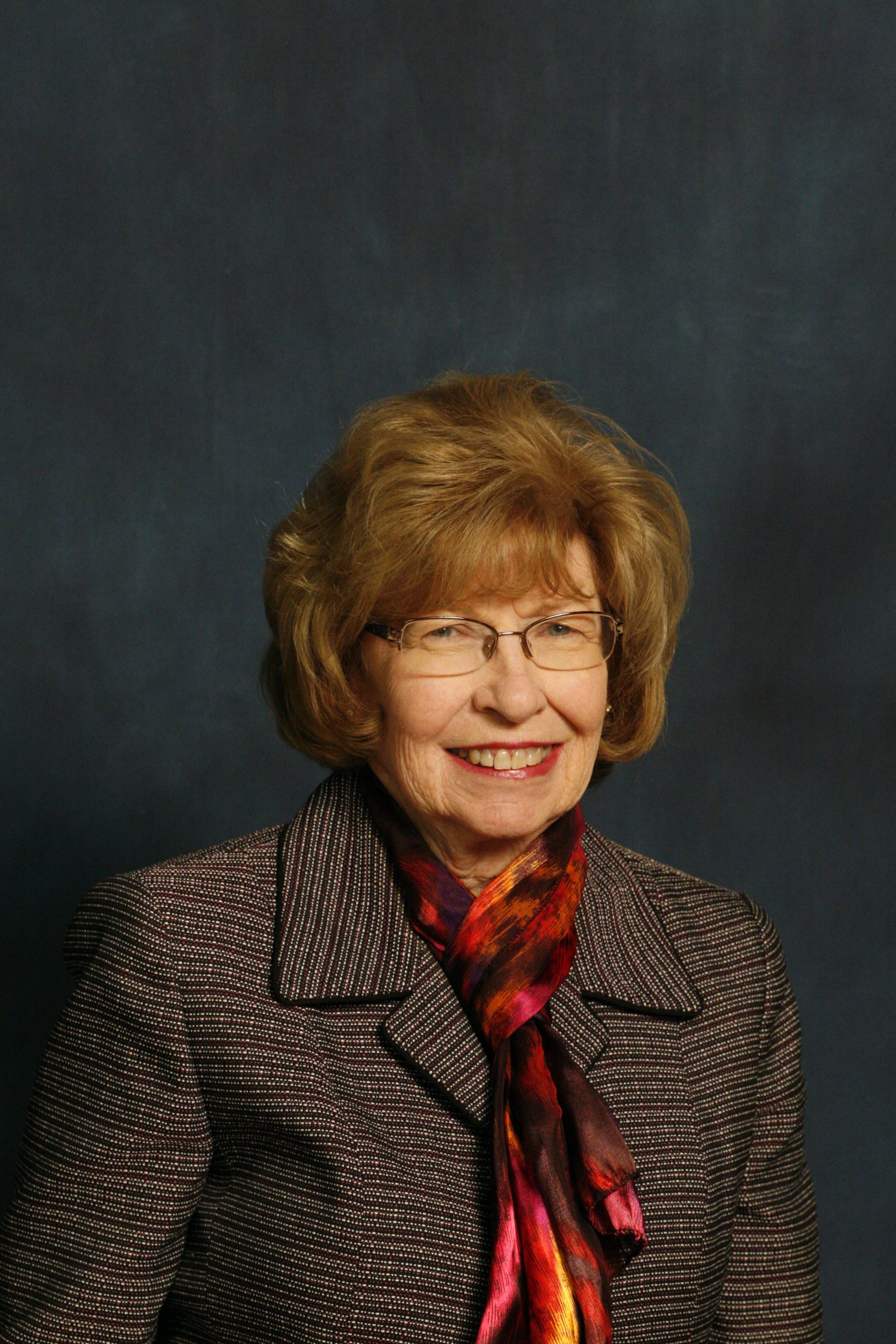 175th Committee Members
Kay Thomas, Chair
Kim Sherman Bailey
Linda Hassell
Cecil Hollomon
John Long
Meredith Long
Jimmy Moore
Elaine Myers
Kashara Simpson, SGA President
Julius Smith

Antenette Stokes
John Tayloe
Carol Taylor
Chuck Taylor, Interim President
Patsy Taylor
Chowan History Timeline
175th Event Photo Highlights