Contact
Questions
Contact our Financial Aid Office
University Scholarships
Scholarships are the most sought-after form of Financial Aid. Listed below are various scholarships and grants available to aid Chowan students in the funding of their education.
At Chowan University, we recognize and reward the hard work and talent of our students. Beginning Fall 2023, accepted students are automatically considered for one of the following scholarships:
President's Scholarship worth $11,000 a year ($44,000 over four years*)
Alumni Scholarship worth $9,000 a year ($36,000 over four years*)
University Scholarship worth $8,000 a year ($32,000 over four years*)
*Please note that merit scholarships are renewable but dependent upon GPA. If a student drops below the required GPA, scholarship amounts will be reduced.
Chowan University is committed to investing in rising student leaders. Scholarship recipients are leaders in their school, community, sports teams and churches. A short application, essay, and on-campus interview are required.
Interviews are held on select dates in the winter and early spring. Your completed application is your registration for Chowan Scholarship Day. Apply online.
You could be eligible for one of the three Chowan Leadership Scholarships:
Leadership Scholarship worth $12,000 a year
Dean's Scholarship worth $6,000 a year
You may be eligible for the Dean's or Leadership Scholarships if you are an incoming student whose application for admission is accepted into Chowan University. You may be eligible for a Leadership Scholarship if you are an incoming student with at least a 2.7 grade point average and are involved in a leadership role.
Chowan's Athletic Department grants performance-based scholarships in all sports in compliance with NCAA Division II regulations and guidelines.
Visit the Chowan Athletics website for more information.
Students must complete the online CCSA Scholarship Application and must also seek a vocation in ministry.
The primary purpose of the Chowan Christian Service Association (CSSA) shall be to provide scholarship assistance to worthy and needy students preparing for Christian vocational ministry at Chowan University. This will be accomplished by soliciting funds through gifts, bequests and so forth. In fulfilling this purpose the Association shall provide support to ministerial students. This will be accomplished by encouraging students in their educational and spiritual pursuits and helping the students to find places of service. The secondary purpose of the Association shall be to provide scholarship assistance to full-time Chowan students for University sponsored mission experiences.
Scholarship Requirements:
a.) Scholarship recipients must be full-time students pursuing Bachelor's Degrees and preparing for full-time Christian vocational ministry. Full-  time students are students who register for twelve or more semester hours of academic work each semester.
b.) Recipients must maintain an overall 2.5 grade point average in their studies or risk non-renewal of their scholarships.
c.) Recipients must be of unquestionable moral character.
d.) Recipients shall be positive proponents of campus Christian life including participation and leadership in activities such as Campus Worship, Gospel Choir, Fellowship of Christian Athletes, Christian concerts, and mission experiences.
Students must audition for a Performance Scholarship. Please contact Marion Foster at fostem@chowan.edu to schedule an audition.
Scholarships are available to students for all areas of music performance. A student may audition in more than one performance medium. Auditions are held in Briley Recital Hall (in Daniel Hall – see campus map) with no sound amplification. Music chosen for audition should be of an acceptable level of difficulty.
Singers should prepare two selections in different styles from memory. These should be sung with live piano accompaniment. We will provide an accompanist.
Instrumentalists should prepare one piece of appropriate solo literature.
Instrumentalists should be prepared to play major and minor scales.
Students auditioning in piano and/or organ should be prepared to play two selections representing different style periods.
Piano and organ students should be prepared to play selected major and minor scales, hands together a minimum of two octaves.
You will be asked to sight read from a piece of music for your performance medium.
You will be asked to match pitches in order to assess your tonal memory skills.
All students must be accepted for admission to Chowan University prior to the music audition. The music audition must be performed before enrollment in music coursework.
Auditions may also be scheduled in conjunction with a personal visit at other times at the discretion of the Department of Music and the Admissions Office.
Scholarship for students transferring directly from a community or junior college with at least a 3.0 or honors and 15 hours earned.
At Chowan, we understand that funding education is a critical part of the pursuit of a higher education degree. We strive to make education affordable. For families with more than one student attending Chowan, please complete the request for information below. You must complete a request for each student attending Chowan. Student records will be reviewed for the CU Sibling Grant.
In order to be considered for this scholarship, please apply here.
Beginning Fall 2023, new incoming students from the following counties will be considered for an additional scholarship worth $1,500:
Hertford (NC)
Bertie (NC)
Northampton (NC)
Halifax (NC)
Gates (NC)
Suffolk (VA)*
Southampton (VA)*
*Students from these counties are not eligible to receive the $1,000 Virginia Assistance Grant in addition to the Close To Home Scholarship.
---
CU Matching Scholarship
Part of Chowan University's vision is to be defined by the opportunities we create, by the lives we transform, and by the futures we shape. We know through outside giving such as faith-based & church scholarships, many donors share the same investment in students' educational journey.
With that mutual mission, Chowan is now offering the CU Matching Scholarship. When a faith-based organization/church invests in a student through scholarship funds, the CU Matching Scholarship will be awarded up to $500 a semester for up to two (2) organizations who wish to make scholarship awards.
Student is accepted and enrolled as an undergraduate student beginning Fall 2020.
Student is the recipient of a scholarship from a faith-based organization/church.
Chowan University will match up to a maximum of $1000 per semester for the 2021-22 award year, per student.
No separate application is necessary. Once the Development Office receives a notice of gift and/or check designated for the student, they will notify the Financial Aid Office. The Financial Aid Office will award the CU Matching Scholarship.
Organizations are strongly encouraged to send one scholarship check that will be used to cover the entire academic year (August to May) for the upcoming academic year.
Checks should be made payable to Chowan University, with the memo indicating Church Scholarship for [insert student's full name]. If an organization wishes to send one single check for multiple students, please send a cover letter providing the full name, and Chowan ID number (if known) of all scholarship recipients and the amount per student.
Mail the check to:
Chowan University
Financial Aid Office
One University Place
Murfreesboro, NC 27855
Up to $1000 match from Chowan University per student
Full-time undergraduate enrollment required (minimum 12 credit hours per term)
Tuition Exchange Program
The Tuition Exchange Program may be used by any full-time employee at a participating institution. Employees should contact the TEP liaison at their home institution for specific eligibility guidelines. Student applicants must be admissible at the host/importing institution in accordance with regular institutional admission standards and must comply with all of the host institution's financial aid policies and procedures. Applicants must maintain good academic and social standing and satisfactory academic progress.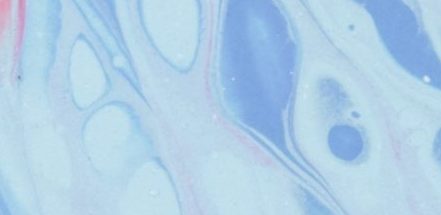 STATE AID
The Luther H. Butler Scholarship for NC Baptist Students
The North Carolina Baptist Foundation, Inc. awards a minimum scholarship award of $2,000 and a maximum scholarship award of $6,000 through the Luther H. Butler Scholarship for NC Baptist Students. Applicants must be a member of a church affiliated with the Baptist State Convention of NC.
North Carolina Need-Based Scholarship (NCNBS)
The North Carolina Need Based Scholarship (NCNBS) program is available for North Carolina residents who qualify. Funds will be awarded on a first-come, first-serve basis. North Carolina residency must be determined via RDS (see below) before any financial aid from the state can be considered. Deadline for completion: July 15 for fall enrollment & December 1 for spring enrollment NC RDS applications completed after this date are subject to determination for funding. Applications completed after 30 days of the start of the semester will not be eligible for funding until the next semester.
Hispanic College Fund
The Hispanic College Fund Scholars Program includes multiple scholarship programs which you can read about by clicking here. Each program has different requirements and deadlines. HCF will match you to the scholarship program which fits you best.
Additional Grants
Children of Fallen Heroes
You may be eligible to receive the Children of Fallen Heroes Scholarship if:
You meet the Federal Pell Grant eligibility requirements, and
Your parent or guardian passed away the line of duty while performing as a public safety officer.*
You were under 24 years old or enrolled in college at least part-time at the time of your parent's or guardian's death.
Annually file the Free Application for Federal Student Aid (FAFSA) AND
Submit the request form
For the first year – provide the Financial Aid Office supporting documentation confirming scholarship eligibility. Documentation may include:

A written letter of determination made by a state or local government official with supervisory or other relevant oversight authority of an individual who passed away in the line of duty while serving as a public safety officer*
Documentation of the student qualifying for a state tuition or other state benefit accorded to the children or other family members of a public safety officer consistent with the definition in 42 U.S.C. 3796b, or as a fire police officer as noted above; or
Other third-party documentation that describes or reports the occupation and circumstances of the passing of the parent or guardian.
Once awarded you will be sent an email to review the financial aid awards on your NetPartner account.
Students continue to be eligible in future award years as long as the annual FAFSA determines a Pell-eligible Expected Family Contribution (EFC) and you remain an eligible student.
As defined in section 1204 of title I of the Omnibus Crime Control and Safe Streets Act of 1968 (42 U.S.C. 3796b); or
A fire police officer, defined as an individual who is serving in accordance with State or local law as an officially recognized or designated member of a legally organized public safety agency and provides scene security or directs traffic in response to any fire drill, fire call, or other fire, rescue, or police emergency, or at a planned special event.
Iraq and Afghanistan Service Grant
Iraq and Afghanistan Service Grants are for undergraduate students who are not Federal Pell Grant eligible; whose parent or guardian died as a result of military service in Iraq or Afghanistan after Sept. 11, 2001; and who, at the time of the parent's or guardian's death, were less than 24 years old or were enrolled at least part-time at an institution of higher education.
You are pursuing your first bachelor's degree.
You are not eligible for a Federal Pell Grant on the basis of your Expected Family Contribution but meet the remaining Federal Pell Grant eligibility requirements.
Your parent or guardian was a member of the U.S. armed forces and died as a result of military service performed in Iraq or Afghanistan after the events of 9/11.
You were under 24 years old or enrolled in college at least part-time at the time of the parent's or guardian's death.
You must have a valid FAFSA on file and submit all requested documents listed in your NetPartner account. The Department of Defense will identify eligible individuals once the FAFSA is submitted.
The maximum award of the IASG is equal to the maximum Federal Pell Grant that is available for the award year, but cannot exceed your cost of attendance when coordinated with your other financial aid awards. If enrolled less than full time, the grant will be prorated.
You must submit the FAFSA every year that you are enrolled, continue to meet the general eligibility criteria and maintain Satisfactory Academic Progress. Please be aware that the federal government has established a lifetime limit of no more than 12 full-time semesters (or its equivalent) for eligible students.
For more information regarding the Iraq and Afghanistan Service Grant, please visit the Federal Student Aid website.
NC Residency
North Carolina residency must be determined via RDS before any financial aid from the state can be considered.
Below is general information about RDS that may prove helpful.
Chowan University does not make Residency Determination decisions.
RDS provides residency determinations in accordance with North Carolina residency laws and applicable federal statutes for the purposes of in-state tuition and state financial aid.
RDS provides a convenient and intuitive process to claim and document NC residency.
RDS allows the use of one residency determination for admissions applications to multiple NC colleges and universities and to demonstrate residency eligibility for state grant purposes.
For many students, the residency classification process is simple.
If the student was born in North Carolina and has lived in the State all his/her life, the student will probably be one of many students who are classified as North Carolina residents.
If the student now lives in, recently lived in, or still have strong ties to another state, RDS may require more in-depth information or documentation.
Any information the student provides will be validated against federal and North Carolina state agency databases.
Go to www.NCresidency.org, select "Complete Residency Determination"
The student must use CFNC login to access RDS; if the student does not have a CFNC login, a new account and login must be created at ncresidency.org. This account login will be the same as a CFNC login. There is no separate login for RDS.
Start the application by selecting "Complete Residency Determination" button.
Answer the questions as needed.
It may be helpful to have the following items when completing the RDS:

Drivers License # with date of issue and expiration for student and parents
Tax Returns and W-2's for student and parents
Vehicle Tax record (tag # and year) – see your county website or registration card
Voter Registration Information  for student and parent – can be found at NC Voter Info

Upon completion, you may be required to upload certain documents for further evaluation. You will be given a deadline to submit materials.
2022-2023 Deadline: July 17, 2022