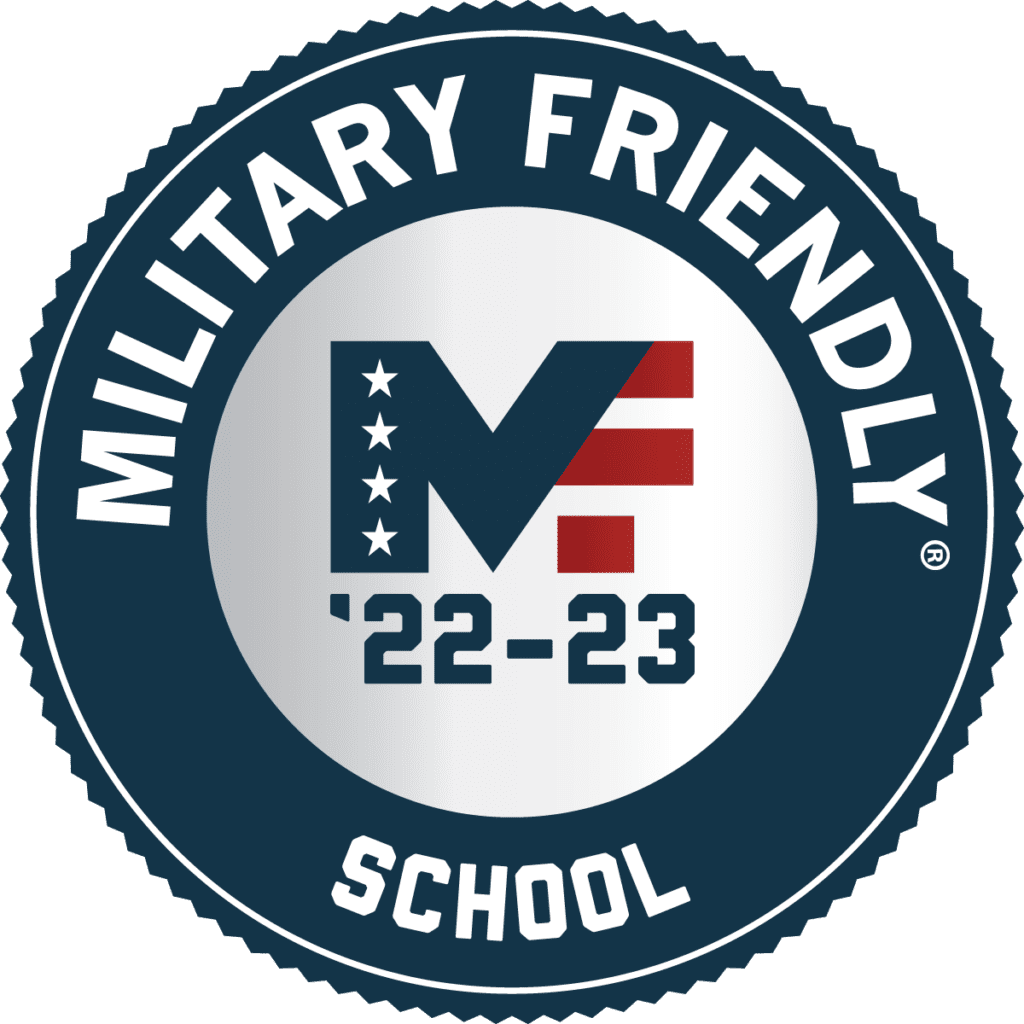 Veterans, active duty service members, and their dependents may be eligible for various educational benefits to help finance their education. Chowan University's Veteran Service personnel are here to you with any questions you may have. GI Bill® is a registered trademark of the U.S. Department of Veterans Affairs (VA). More information about education benefits offered by VA is available at the official U.S. government Web site at https://www.benefits.va.gov/gibill.
Types of Benefits
Generally, benefits may fall into Chapter 30 (Mongomery GI Bill®), Chapters 33 (Post 9/11), Chapter 35 (DEA), Chapter 1606 (Montgomery GI Bill® Selected Reserves).
Details and definitions for Veterans Education benefits can be found online at https://www.benefits.va.gov/gibill.
*If funds are made payable to the student, please remember to make your school payment arrangement monthly.
Note: DoD announced that they will no longer authorize Tuition Assistance for classes for which a member is also receiving benefits under the Montgomery GI Bill® – Selected Reserve program (chapter 1606 of title 10, United States Code), Reserve Educational Assistance Program (chapter 1607 of title 10, United States Code), or any other GI Bill® program other than the Montgomery GI Bill® – Active Duty program (chapter 30 of title 38, United States Code) or the Post-9/11 GI Bill® program (chapter 33 of title 38, United States Code).
Contacts
| Contact Person | Phone Number | Associated Items | Office Location |
| --- | --- | --- | --- |
| Ruth Casper | 252-398-6224 | Financial & Tuition Certifications | 1st Floor Columns Building |
| Richard Todd | 252-398-6280 | Academic Certifications | 1st Floor Columns Building |
Comparison Tool
The Department of Veterans Affairs (VA) is launching an innovative new GI Bill® Comparison Tool designed to make it easier for Veterans to calculate their Post-9/11 GI Bill benefits and learn more about colleges, universities and other education and training programs across the country. The GI Bill®Comparison Tool is designed to enable student Veterans and their families to compare education options and make informed choices that will help them reach their educational goals and find a good job.
Veterans Benefits Checklist
In order for Chowan University to assist you with applying for and receiving your Veterans Benefits, you must complete the following steps:
1. Go to VA.gov
2. In the Education section – choose 'Apply for Education Benefits'
3. Complete the appropriate form for your benefit
4. Upon approval you will receive two Certificates of Eligibility, one for you, and one for the school. Please send one to the Chowan University Registrar's Office.
Complete the Declaration of Intention to use VA Benefits form.
Within 2-3 weeks after applying, you will receive a letter from VA that your application is being processed.
Approximately 45-60 days (sometimes longer) after applying, you will receive 2 copies of the "Certificate of Eligibility". One is for your records. The second copy needs to be sent to us for your VA file. This certificate is what we must use to certify your benefits. This will show us the amount of time you have under the benefit and the chapter for which you qualify.
Register for classes. You will be contacted with the appropriate graduation workup based on your degree program. Once you declare a major, your workup may be updated. It is your responsibility to take the courses that meet your workup requirements.
REMEMBER the VA Processing Center can take up to 9-12 weeks to process your benefits. Start the process early.
While your benefits are being processed, you need to remember to do the following:
Apply for admission to Chowan University.
Turn in all academic transcripts from all schools attended.
Apply for Financial Aid. You can receive aid and use your VA benefits. Please consult the Financial Aid Office if you have questions regarding the aid package.
If you decide not to apply for Financial Aid, please consult with the Business Office to make payment arrangements on your account for any remaining tuition and/or fees after your VA benefits have been considered.
Important VA Benefit Information
Website:
The website to apply for benefits is now www.va.gov. It's the same if you are changing your place of training.
Certification Processing:
Certifying Officials meet to review any new certifications and/ or adjustments that need to be made. Certifications are entered into the VA-Once system that is maintained by the US Department of Veterans Affairs. VA-Once is internet-based and password protected. Each Official has an assigned user name and customized password. Please note we request that you provide us a copy of the Certificate of Eligibility to verify chapter and benefits information.
Requirements for Certification:
Before certifying students for any VA benefits, it is necessary that Chowan University has all transcripts, including High School Transcripts. The student must also have a class schedule before we can certify them. Once students arrive, they must also submit a Declaration of Major on file. The VA states that all students must be working toward an intended major. Every semester, students are sent a degree audit based on their intended major of study which shows that they are working towards that specific major. It is important that students follow their degree tracks to ensure that they are following the guidelines set out by the VA. The VA does not pay for classes that do not pertain to the specific major requirements.