Department Programs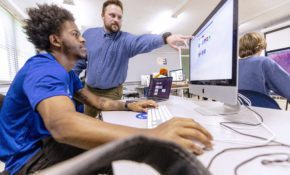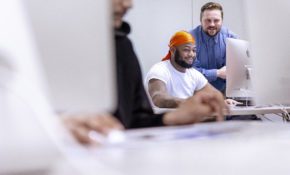 Graduates with a Bachelor of Science in Graphic Design degree pursue careers in multimedia design, web design, publishing design, advertising design, art director, and creative director.

Visit Program Page

: Graphic Design
For me, the program gave students everything they needed to not only compete, but excel in the real world job market and workplace scenarios –– in short finding a job and keeping it. Conversely, it is also about who you know, maybe even more so, and the program has a vast network of partnerships that trust the quality output of students each year.
---
Facilities
The William A. Krueger School of Graphic Communications at Chowan University, housed in the Horner Graphic Communications Center, is a 40,000 square foot, state-of-the-art facility that offers curriculum in both print and digital media from graphic design to finishing. This facility includes two fully equipped Mac labs as well as numerous student labs (screenprinting, flexography, offset printing, digital printing, packaging and structural design, photography, etc.). Our award-winning faculty and students have established the Krueger School as a perennial awarding-winning leader in the printing and packaging industry. The Department of Graphic Communications offers students a well-rounded and comprehensive educational experience in the graphic communications, packaging, and imaging industries.
The facilities in Green Hall include a fully equipped Mac Lab for art students featuring Adobe Creative Suite software, spacious classrooms for 2D studio work, like drawing, painting and printmaking studios with equipment for those disciplines, ceramics studio with throwing wheels, a kiln, and other work spaces, two art galleries which feature exhibitions by students and professional artists and a wood shop to create frames for artwork for Studio Art students concentrating in painting, ceramics, or printmaking, and the pre-art therapy track. Art-related fields such as graphic design or graduate studies can be pursued by graduates. The department supports the campus community by contributing to cultural awareness through providing exposure to visual art.
---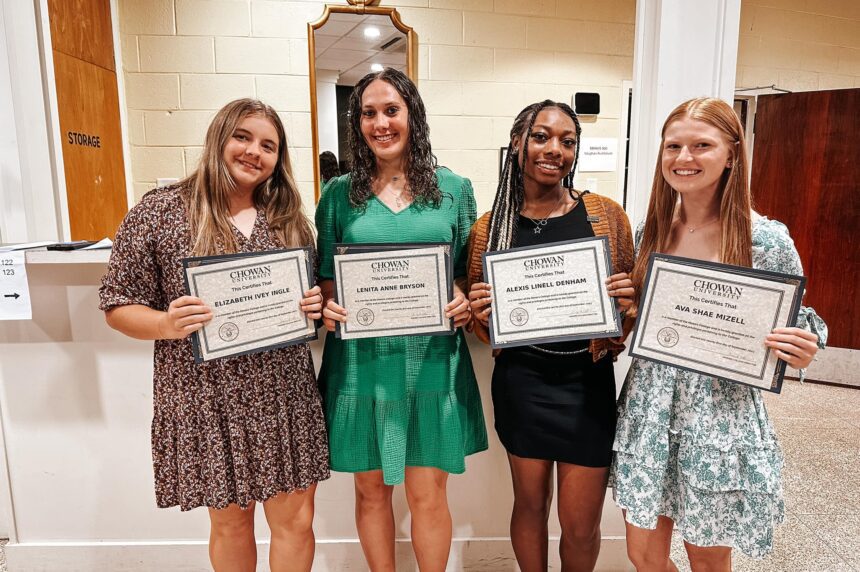 Chowan University Inducts Thirty-Eight into Honors College
On September 21, 2023, Vaughan Auditorium, Marks Hall, hosted the induction of thirty-eight students into the Chowan University Honors College Association. Prior to the pinning ceremony, attendees were treated to an extremely personal account by University Registrar Richard Todd on the importance of adaptation. The Honors College is a curriculum designed for talented and extremely.
Keep Reading

"Chowan University Inducts Thirty-Eight into Honors College"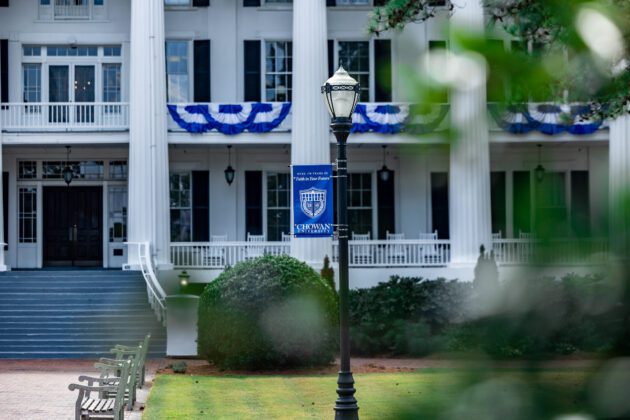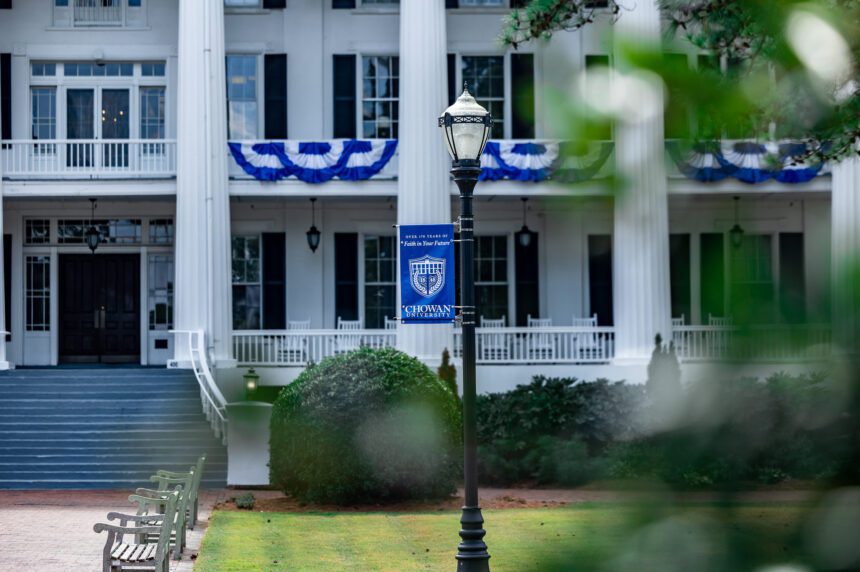 Chowan University Chapter of Alpha Chi Taps New Members
The Chowan University chapter of Alpha Chi, a general honor society, will hold its induction ceremony on Tuesday, October 24, at 7 p.m. in Vaughan Auditorium. The ceremony will recognize the academic achievements of 22 students who have been tapped for membership. To be eligible for membership, students must have completed 24 hours of class.
Keep Reading

"Chowan University Chapter of Alpha Chi Taps New Members"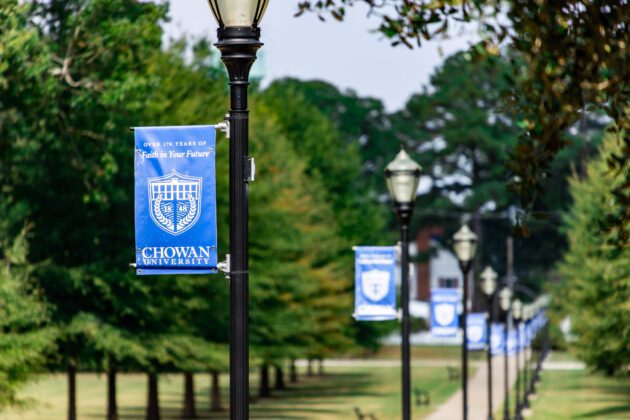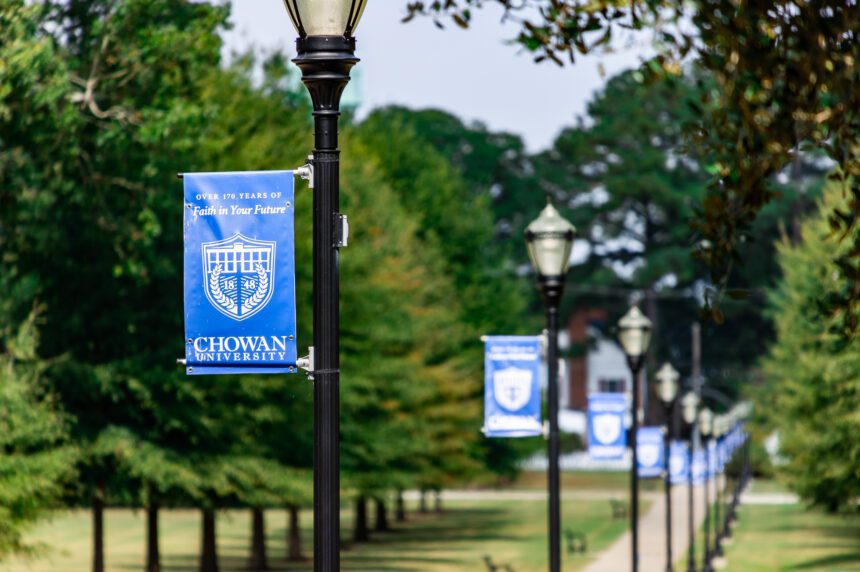 Chowan University Chapter of Pi Gamma Mu Taps Students for Membership
The Chowan University chapter of Pi Gamma Mu, the International Honor Society in Social Sciences, has announced the tapping of eleven students for membership. The students who have been selected for membership are Zyanna K Amaker, Dauquann Damarrie Capers, Grace McKenzie Crawford, Ebony Kianna Gaither, Haley Lenay Jensen, Selene Willa Jean Kentish, Haley Rebekah Lowe,.
Keep Reading

"Chowan University Chapter of Pi Gamma Mu Taps Students for Membership"