Department Programs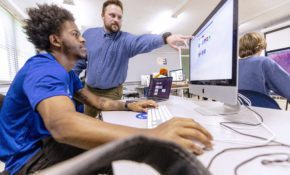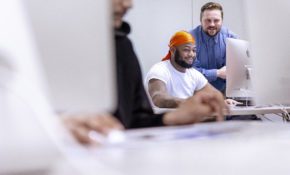 Graduates with a Bachelor of Science in Graphic Design degree pursue careers in multimedia design, web design, publishing design, advertising design, art director, and creative director.

Visit Program Page

: Graphic Design
For me, the program gave students everything they needed to not only compete, but excel in the real world job market and workplace scenarios –– in short finding a job and keeping it. Conversely, it is also about who you know, maybe even more so, and the program has a vast network of partnerships that trust the quality output of students each year.
---
Facilities
The William A. Krueger School of Graphic Communications at Chowan University, housed in the Horner Graphic Communications Center, is a 40,000 square foot, state-of-the-art facility that offers curriculum in both print and digital media from graphic design to finishing. This facility includes two fully equipped Mac labs as well as numerous student labs (screenprinting, flexography, offset printing, digital printing, packaging and structural design, photography, etc.). Our award-winning faculty and students have established the Krueger School as a perennial awarding-winning leader in the printing and packaging industry. The Department of Graphic Communications offers students a well-rounded and comprehensive educational experience in the graphic communications, packaging, and imaging industries.
The facilities in Green Hall include a fully equipped Mac Lab for art students featuring Adobe Creative Suite software, spacious classrooms for 2D studio work, like drawing, painting and printmaking studios with equipment for those disciplines, ceramics studio with throwing wheels, a kiln, and other work spaces, two art galleries which feature exhibitions by students and professional artists and a wood shop to create frames for artwork for Studio Art students concentrating in painting, ceramics, or printmaking, and the pre-art therapy track. Art-related fields such as graphic design or graduate studies can be pursued by graduates. The department supports the campus community by contributing to cultural awareness through providing exposure to visual art.
---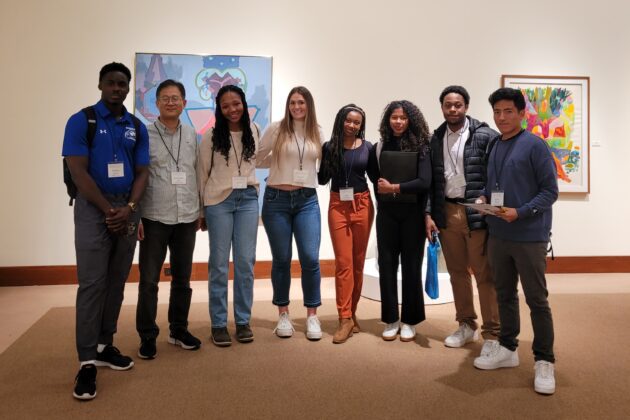 Chowan University STEM Mentoring Program Travels to NCICU Workshop at Guilford College
On November 17th, seven student members of the STEM Mentoring Program at Chowan University, accompanied by Dr. Kyung-Hoon Lee, participated in the NCICU Career Workshop at Guilford College. The workshop provided an invaluable opportunity for these students to explore various career paths and gain insights into internship programs. As a Life Skills University, Chowan University.
Keep Reading

"Chowan University STEM Mentoring Program Travels to NCICU Workshop at Guilford College"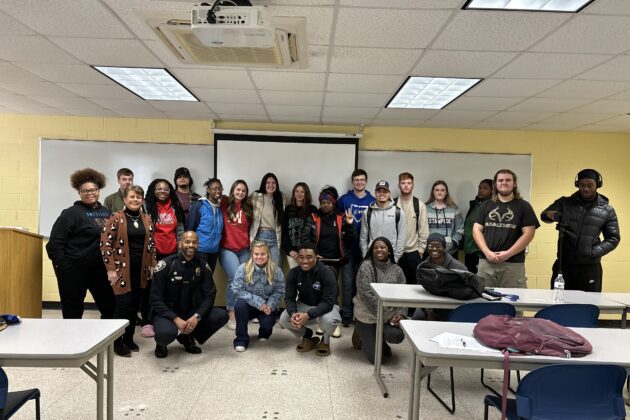 SPO Dupree Foster Engages with Criminal Justice Students in Campus Mentoring Session
Criminal Justice students at Chowan University recently had the invaluable opportunity to engage with Dupree Foster, a distinguished Special Police Officer (SPO) from the Chesapeake Police Department. Foster, a passionate motivational coach, provided insights into the benefits of pursuing a Criminal Justice Degree in today's workforce. This event was just one of the many networking.
Keep Reading

"SPO Dupree Foster Engages with Criminal Justice Students in Campus Mentoring Session"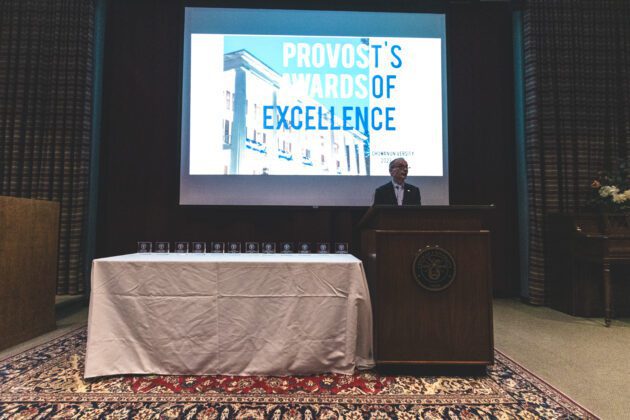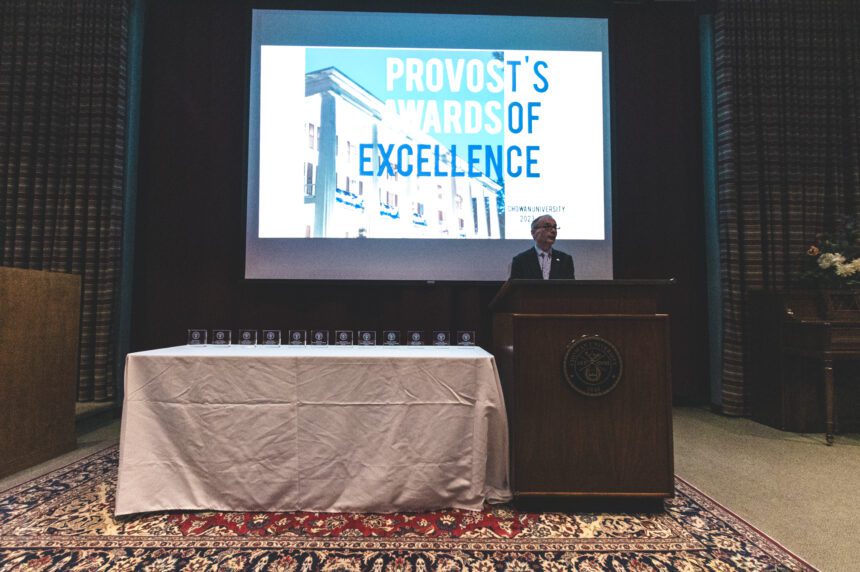 Professors Honored at 2023 Provost's Award Ceremony
On Tuesday, November 14th, the annual Provost's Awards were held in Vaughan Auditorium. This annual ceremony recognizes faculty and staff members on campus for their outstanding work with students and dedication to Chowan University. The awards and recipients are as follows: Excellence in Student Engagement Award – Taylor Furlough, Coordinator of Student Life Excellence in.
Keep Reading

"Professors Honored at 2023 Provost's Award Ceremony"