The Sport Science Department offers students a wide range of knowledge and skills. From our multiple concentrations and our top-notch faculty, the Sports Studies department can prepare you for any career in athletics.
Learn by Doing
As a Sport Science major, you can connect your classroom knowledge with real-world experience. Our internships provide students with opportunities to gain practical experience in professional settings. The job market continues to expand in the field of Sport Science and Physical Education, with graduates receiving job opportunities!
Our graduates take full advantage of the faculty's real-world field expertise and understanding of key concepts, terminology, theory and research. Not only that, but students develop strong bonds with professors, local schools, and classmates through the interactive research and training required. These connections are reinforced through internships that help you build your references and resume in private businesses and:
Athletic departments at local high schools
YMCAs
Personal training facilities
Recreational leadership roles
Health-related fields such as chiropractic, physical therapy, and rehabilitation centers
The Chowan University chapter of the Phi Epsilon Kappa a national professional honor society for persons engaged in or pursuing careers in physical education, health, recreation, dance, human performance, exercise science, sports medicine and sport management and the Sport Science Club offer students additional educational, service, and fellowship opportunities.
---
academic headlines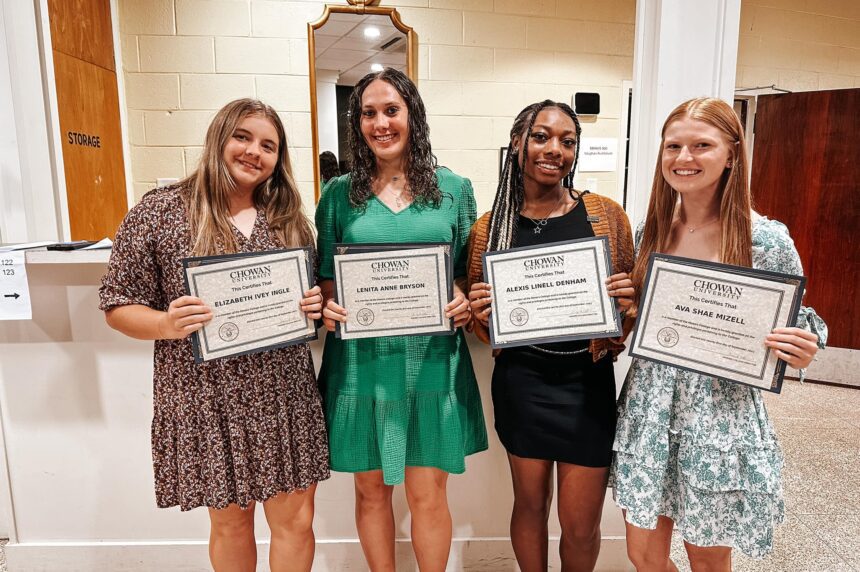 Chowan University Inducts Thirty-Eight into Honors College
On September 21, 2023, Vaughan Auditorium, Marks Hall, hosted the induction of thirty-eight students into the Chowan University Honors College Association. Prior to the pinning ceremony, attendees were treated to an extremely personal account by University Registrar Richard Todd on the importance of adaptation. The Honors College is a curriculum designed for talented and extremely.
Keep Reading

"Chowan University Inducts Thirty-Eight into Honors College"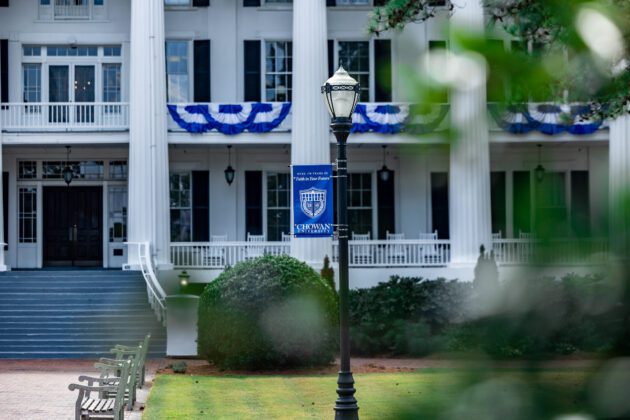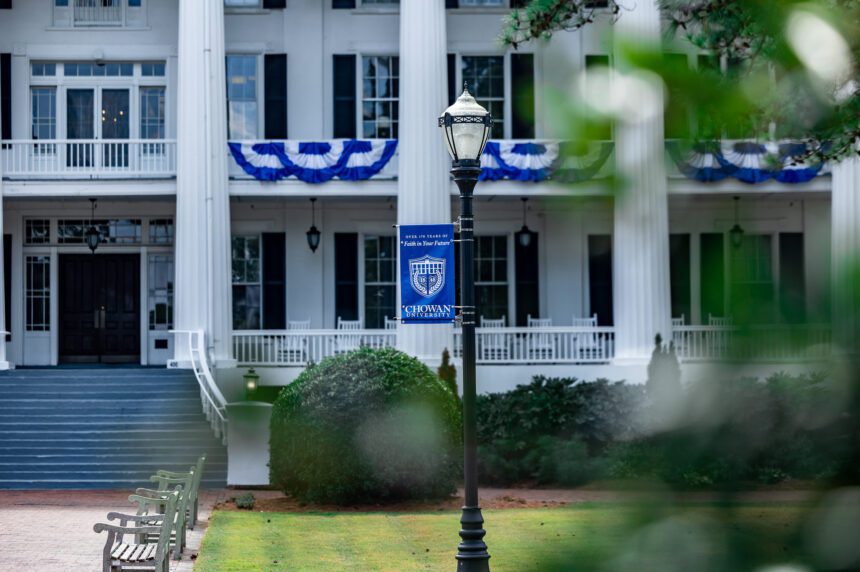 Chowan University Chapter of Alpha Chi Taps New Members
The Chowan University chapter of Alpha Chi, a general honor society, will hold its induction ceremony on Tuesday, October 24, at 7 p.m. in Vaughan Auditorium. The ceremony will recognize the academic achievements of 22 students who have been tapped for membership. To be eligible for membership, students must have completed 24 hours of class.
Keep Reading

"Chowan University Chapter of Alpha Chi Taps New Members"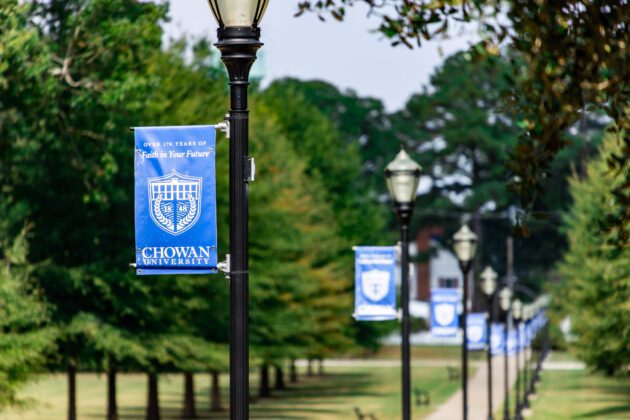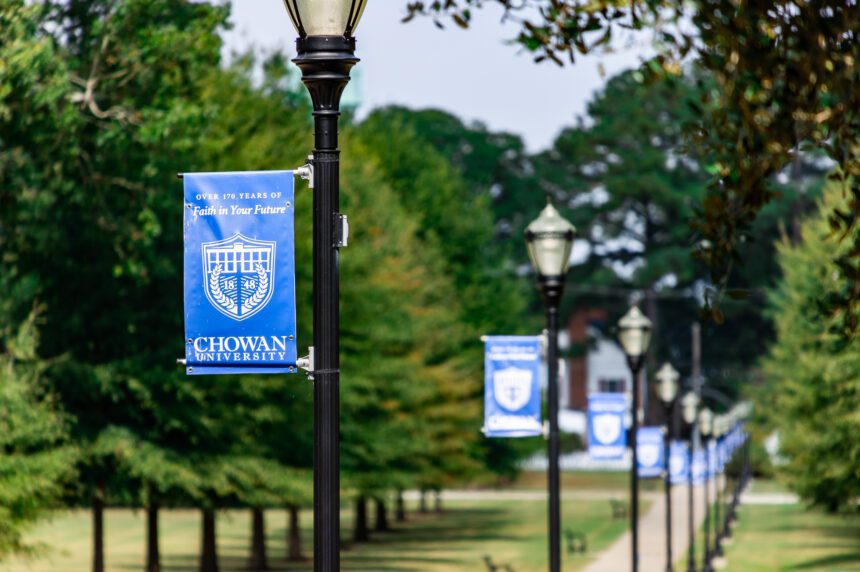 Chowan University Chapter of Pi Gamma Mu Taps Students for Membership
The Chowan University chapter of Pi Gamma Mu, the International Honor Society in Social Sciences, has announced the tapping of eleven students for membership. The students who have been selected for membership are Zyanna K Amaker, Dauquann Damarrie Capers, Grace McKenzie Crawford, Ebony Kianna Gaither, Haley Lenay Jensen, Selene Willa Jean Kentish, Haley Rebekah Lowe,.
Keep Reading

"Chowan University Chapter of Pi Gamma Mu Taps Students for Membership"