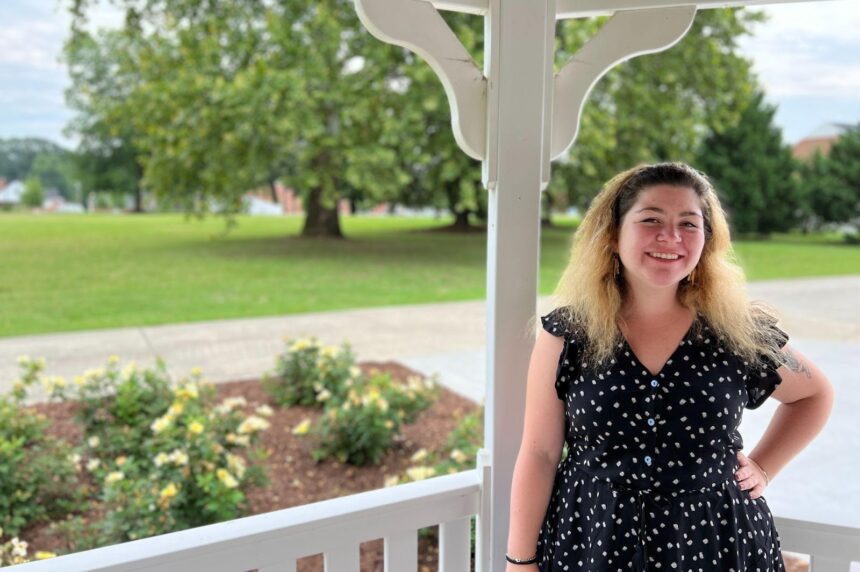 Chowan University Announces Zoe Beale as Interim Director of Public Relations
Oct 18, 2023
by Kim Sherman Bailey
Chowan University is pleased to announce the appointment of Zoe Beale as the Interim Director of Public Relations. Beale, who joined the University staff in July 2022 as an Admissions Counselor, has proven her multifaceted skills and dedication during her tenure.
After serving as an Admissions Counselor for over a year, Beale transitioned to the marketing team in August 2023, assuming the role of Digital and Social Media Coordinator. In this capacity, she successfully executed various digital and social media marketing strategies across the university's communication channels. Her innate talent for design and storytelling has been instrumental in enhancing the university's online presence and engaging with a wider audience.
Given her outstanding performance and the recent vacancy in the Public Relations department, Chowan University recognized Beale's qualifications and decided to appoint her as the Interim Director of Public Relations. This role will allow her to utilize her expertise and further contribute to the university's brand reputation.
Chowan University is confident that Beale's skillset, coupled with her passion for storytelling, will greatly benefit the university's public relations efforts. Her appointment reflects the university's commitment to fostering talent within its own ranks and providing opportunities for professional growth.
Originally from Courtland, VA; Beale is a Chowan graduate with a degree in Interdisciplinary Studies with a concentration in Graphics Communication. She earned her Master of Arts in Museum Cultures from the University of London, Birkbeck, in 2020. While in the UK, Beale spent time volunteering at the Victoria & Albert Museum in their private collection, assisting with cataloging and rehousing museum objects for the upcoming move to the new museum, The V&A East. Before returning to Chowan, she worked at Ripon Children's Learning Center, teaching children from 18 months to 2.5 years in Ripon, Wisconsin.
Please join Chowan University in congratulating Zoe.