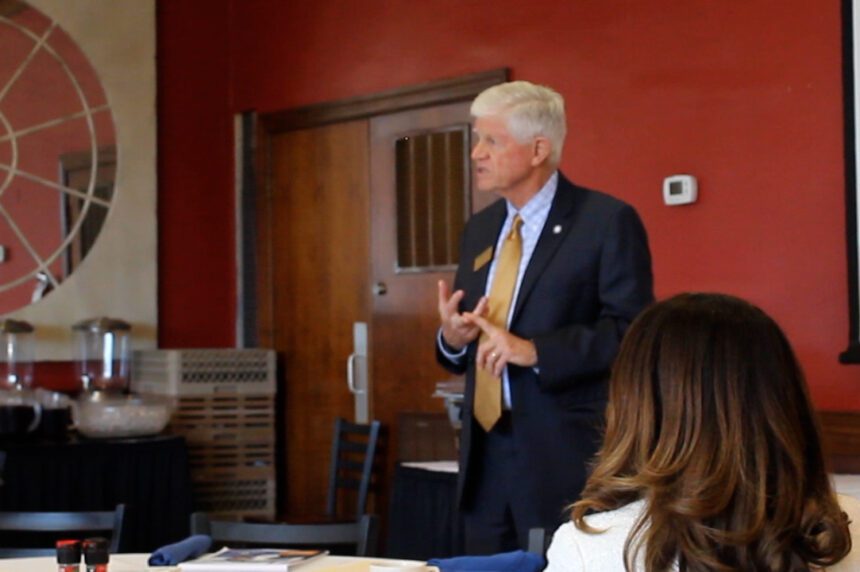 Chowan University Hosts NERESA Meeting
Oct 25, 2023
by Zoe Beale
Chowan University welcomed the Northeast Regional Service Alliance (NERESA) to its campus on October 18th for their monthly business meeting. NERESA, composed of 18 local school superintendents, gathered to discuss matters of regional importance and collaborate on educational initiatives.
During the meeting, President Taylor addressed the attendees, highlighting Chowan University's new Life Skills focus and its commitment to preparing students for employment and career development. President Taylor shared valuable insights on the university's revamped schedule and the various opportunities available to students to enhance their life skills.
"It is fantastic to welcome our school partners to campus. We always enjoy being able to host the NERESA meetings and engaging with our local superintendents," expressed Dr. Ella Benson, Dean of Accessibility Services Professor of Education at Chowan University.
The event took place in the Chowan Room, where the participants enjoyed a delightful lunch while networking and exchanging ideas. The gathering provided an excellent platform for educators to strengthen their professional relationships and foster collaboration among the local school districts.
Chowan University, known for its commitment to academic excellence and community engagement, continues to play a vital role in supporting educational initiatives in the region. By hosting events like the NERESA meeting, the university reinforces its dedication to fostering partnerships and promoting the sharing of knowledge and resources.
For more information about Chowan University and its initiatives, please visit www.chowan.edu.