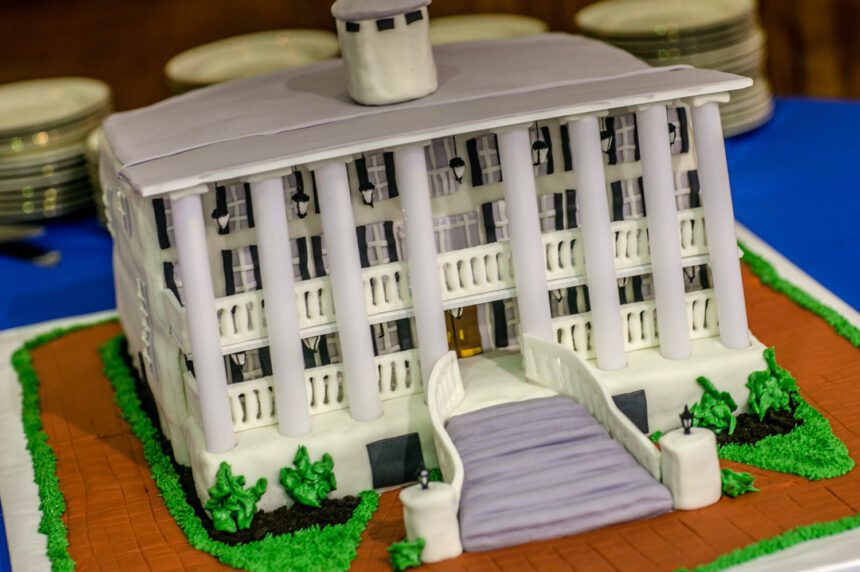 Chowan University Celebrates 175th Anniversary Gala with Unforgettable Evening
Oct 11, 2023
by Staff Reports
On a night filled with history, nostalgia, and excitement, Chowan University marked its 175th Anniversary in a gala style with a memorable celebration that brought together generations of alumni, faculty, staff, and friends. The event, held on October 7, 2023, at the university's historic campus, was a grand testament to the institution's enduring legacy.
The evening commenced with a warm welcome and recognitions delivered by Charles E. Taylor, Jr., President of Chowan University. President Taylor's opening remarks set the tone for a night of reflection and celebration.
Danny Moore, Provost and Vice President for Academic Affairs, then provided a captivating historical perspective, emphasizing the university's enduring commitment to "Lux Et Veritas" (Light and Truth), and also shared inspiring glimpses into the future of Chowan University.
Zachary A. Cooper, President of the Alumni Council, extended greetings and expressed the alumni's unwavering support for their beloved alma mater.
The highlight of the evening was the Recognition and Presentations segment, masterfully orchestrated by Kay M. Thomas, Senior Director of Development and Director of Alumni Relations. The crowd erupted in applause as five distinguished alumni received well-deserved recognition:
Freddie Havana Davis, a 1981 alumnus, was presented with the Distinguished Alumnus award by Edward Wooten, Former Faculty member of Chowan University from 1967 to 1993.
Theresa Paige Myers, a 1988 alumna, received the Distinguished Alumnus award, presented by John M. Tayloe, Assistant Vice President for Development and Executive Assistant to the President.
Anthony M. Rawlings, Sr., a 2011 alumnus, was honored as a Distinguished Alumnus, with the award presented by M. Christopher White, Former President and Chancellor of Chowan University (2003-2020).
Zachary Andrew Cooper, a 2017 alumnus, was recognized as the Distinguished Young Alumnus and received his award from Pamela C. Woodard, Associate Professor of Criminal Justice and Chair of the Department of Criminal Justice.
Patricia L. Byrd received the Outstanding Community Service award, a testament to her dedication to her community, presented by President Charles E. Taylor.
The Gala concluded with a heartwarming blessing by Mari E. Wiles, setting the stage for a delightful evening of dancing and music. The Chowan Jazz Band, skillfully directed by Christopher Cook, provided the soundtrack for an unforgettable night of celebration.
The 175th Anniversary Gala of Chowan University was a resounding success, celebrating a rich history while looking forward to a bright future. It was a night filled with heartfelt moments, joyous reunions, and the reaffirmation of the university's enduring legacy. As Chowan University continues to thrive, this gala served as a reminder of the community's unwavering support and dedication to the institution's mission of education, growth, and excellence.