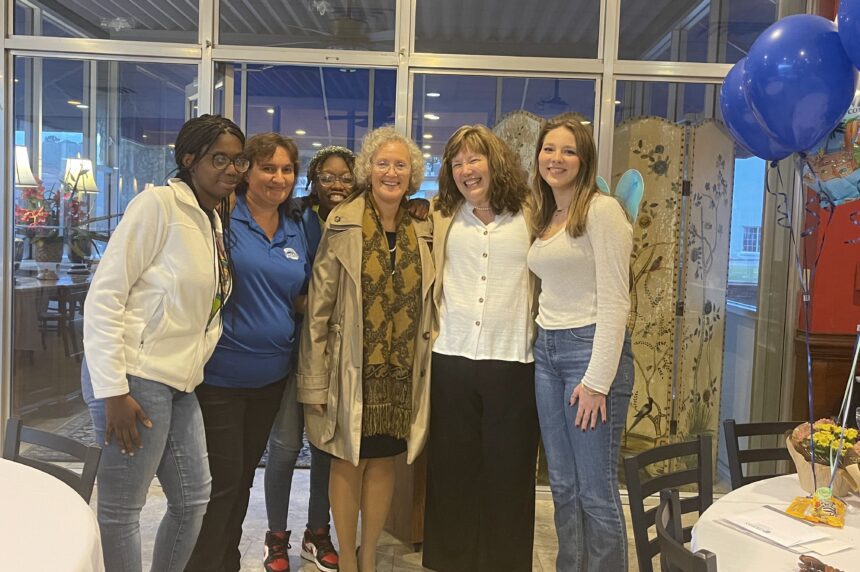 Syble Shellito (pictured center) retires after 25 years.
Syble Shellito Retires After Twenty-Five Years of Service 
Oct 5, 2023
by Harri Lovett
After a Chowan journey that has spanned over 25 years, Syble Shellito retires from Chowan University. Having been the Director of Academic Success since 2005, Shellito has influenced countless lives in both an academic and personal sense. After graduating with the class of '98 with a Bachelor of Arts in History and a minor in Religion, Shellito transitioned into a full-time member of staff, where she has made a powerful impact ever since.
While working on her undergraduate studies, Shellito was a student worker in the Financial Aid Department for four years. Upon graduation, she stepped into Penny Hall, Chowan University, to serve as the Assistant Director of Career Services before fulfilling the role that she would undertake for 18 years: Director of Academic Success. In her position, Shellito has been known over the years as an individual who could de-escalate crises and help students process educational stress and problems while adopting an honest and firm approach with students, but also providing that warm, safe place that students felt comfortable confiding in.
Loved by students and colleagues alike, long-serving friend and colleague Libby Whitaker added: "I am forever grateful for how Syble Shellito profoundly touched my life and the lives of our students during her decades of service as the Director of Academic Success (formerly Academic Assistance). She was not only my direct supervisor, but she was a beloved colleague, a wise educator and trainer, a staunch advocate, and my dear friend. With a humble, ever-faithful spirit, she has shown Chowan and her students, faculty, and staff love beyond measure and improved lives like no other. You will be greatly missed, Mrs. Syble."
Recently, Shellito combined with local businesses and granting institutions to establish the Chowan Hawks Food Pantry, which provided an essential service to students for basic needs, as well as a means to connect with students in her role within Academic Success. Known to be a loving and community-driven individual, Shellito herself continues to take great pride in hearing from past students on their success and happiness, especially those whom she connected with on a spiritual level.
Trevon Abraham, a current student at Chowan provided that, "Mrs. Syble has been a cornerstone of our academic community for many years, and her dedication to the betterment of this institution has left an enduring legacy. Her tireless efforts, unwavering commitment, and visionary leadership have been instrumental in shaping the academic landscape of our school."
Patricia Hale, who has worked under Shellito for a number of years, affectionately added: "She would share with Mrs. Libby, myself, and others about what she learned or heard through her experiences. We talked about nutrition, inflammation, and biohacking. She would always say, "It all depends on what is on the end of your fork." Our conversation never dull. Her laughter during conversations, I love it. I started working in Academic Success in 2017 with Mrs. Syble, who was my supervisor. She has taught me a lot, especially with technical skills in the workplace. Mrs. Syble has impacted so many, not just the students, but faculty and staff. She is caring, loving, supportive, hardworking, understanding, willing to work with you, and so much more. She is always there. She would give you the shirt off of her back. She always goes above and beyond."
In her retirement, Shellito plans to spend time with her family and enjoy hobbies such as gardening, reading, and attending conferences. Chowan University would like to thank Syble Shellito for twenty-five years of devoted service to the institution and would like to congratulate her on her retirement.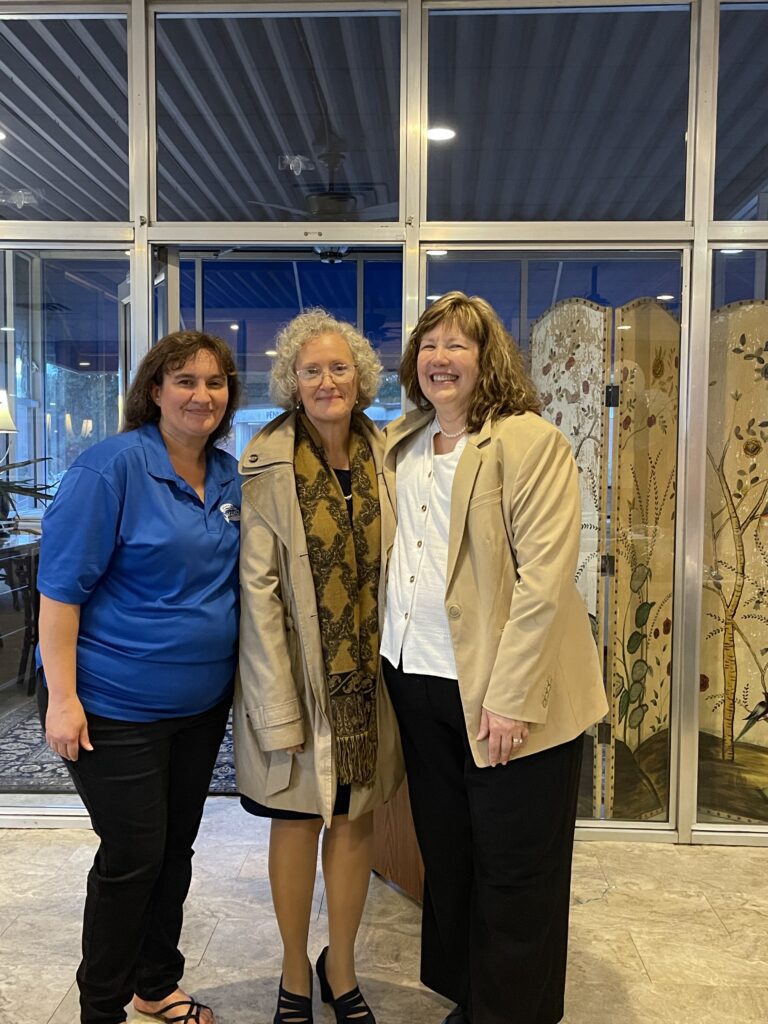 Photos courtesy of Patti Hale.