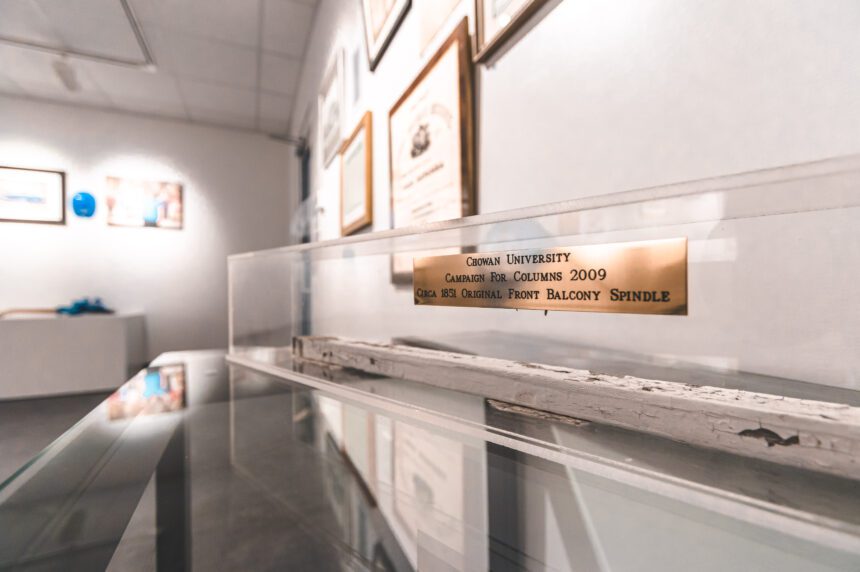 Chowan University Commemorates 175th Anniversary with Historical Exhibit
Oct 6, 2023
by Staff Reports
In celebration of its rich history and enduring legacy, Chowan University proudly marked its 175th Anniversary with a captivating historical exhibit and a poignant Time Capsule ceremony. Founded in 1848, the institution has played a vital role in shaping the lives of countless students over the years, and this milestone event was a testament to its enduring commitment to education and community.
The 175th Anniversary Exhibit, hosted in Green Hall on the picturesque Chowan campus, took place on Monday, October 2, 2023, as part of the week-long Homecoming celebration. The exhibit provided a captivating journey through the university's history, showcasing its evolution and accomplishments over the past century and three-quarters. Visitors had the opportunity to explore a treasure trove of artifacts, photographs, and memorabilia that captured the essence of Chowan University's enduring impact on education and society.
One of the most heartwarming aspects of the exhibit was the opportunity it presented to both current Chowan students and university alumni. They were invited to share their personal messages and reflections on their Chowan experience. These heartfelt contributions were collected to be sealed in a Time Capsule, which will serve as a living testament to the Chowan community's enduring spirit.
The pinnacle of this historic celebration will be the Time Capsule burial ceremony scheduled for October 11, 2023. This event promises to be a poignant moment as the Time Capsule, filled with messages, hopes, and dreams, is interred, waiting to be unearthed by future generations. It serves as a bridge between the university's rich past and its promising future.
The 175th Anniversary Exhibit in Green Hall welcomed visitors from 9:00 am to 5:00 pm on October 2, 2023, allowing the campus community and visitors to immerse themselves in the history and legacy of Chowan University. The exhibit will remain open throughout the semester.