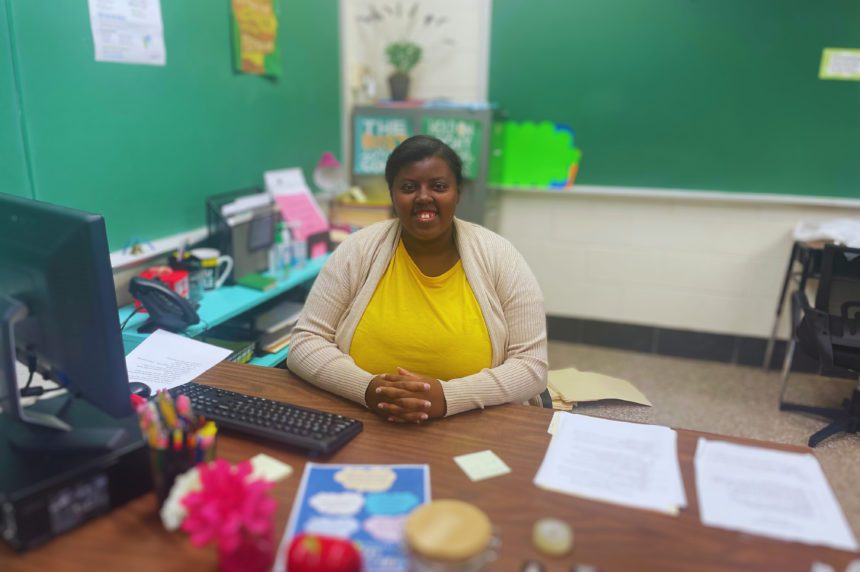 Destiny Vaughan '23, Continues Chowan Journey as Learning Center Coordinator
Sep 6, 2023
by Harri Lovett
Having graduated from Chowan University in the class of 2023, Destiny Vaughan has returned to Murfreesboro, NC, to serve as the Learning Center Coordinator. After double majoring in graphic design and studio art, Destiny brings a wealth of technical experience to an interactive student support position.
The mission of Accessibility Services and the Learning Center is to provide equal access opportunities, including the establishment and coordination of reasonable academic accommodations to qualified students with disabilities and/or health concerns in accordance with Section 504 of the Rehabilitation Act of 1973 and Americans with Disabilities Act of 1990. Accessibility Services and the Learning Center exercise a good faith effort to coordinate reasonable accommodations to enable students to maximize their educational potential, develop academically and socially, and ultimately become Chowan University alumni.
Speaking about her new role, Destiny Vaughan expressed, "The transition from being a student to a full-time employee at Chowan University has been a total 180 for me. I sometimes think that I still have classes to attend, along with student club meetings. It's a bit surreal. Nevertheless, I feel like I have come home (even though I was just here last semester!) I have missed everyone, including my fantastic professors and former advancement team colleagues. I am so thrilled to be able to contribute to the success of Chowan. As the Disability Services Coordinator, I hope to be a helpful guide and inspiration to all students, which is what my former employers and professors did for me. They were there for me and helped me, so I would like to do the same for students. I want to listen, encourage, and uplift students in times of need and be there for them. I am so grateful to be back at Chowan as part of a big family." 
Please join Chowan University in welcoming Destiny Vaughan on her return and wish her every success in her new position.
To learn more about Chowan University's accessibility services, click here.