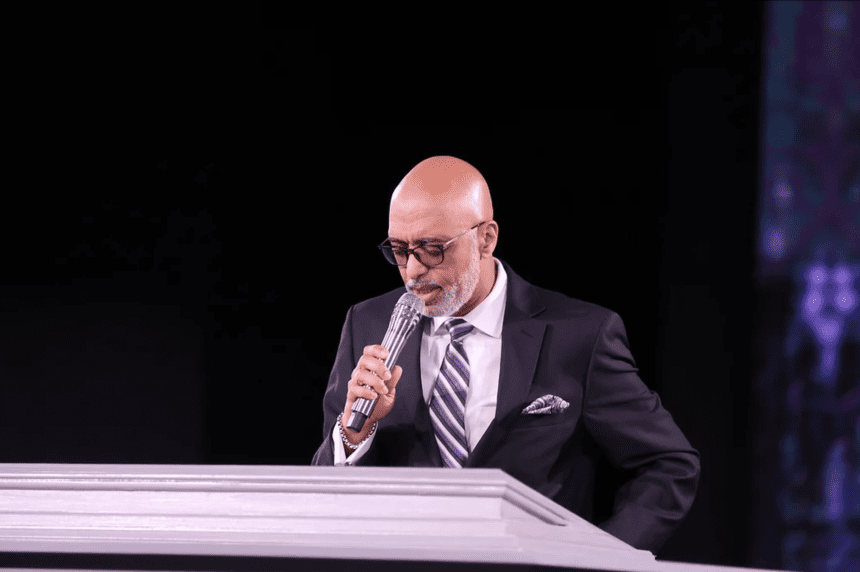 Photo courtesy of Pastor Gailliard
Chowan University Announces Guest Speaker Pastor James D. Gailliard for 175th Anniversary Convocation 
Aug 29, 2023
by Staff Reports
Chowan University will proudly celebrate 175 years of higher education at its University Convocation on Wednesday, September 6th, at eleven o'clock in the morning.
Each fall, Chowan University's freshman class fills Turner Auditorium for the annual Founders' Day Convocation, followed by the Ringing of the Bell Ceremony to mark the beginning of their higher education journey. This occasion celebrates the class of 2027 and the 175th Founder's Day, approaching on October 11, 2023. Pastor James David Gailliard will deliver the Convocation keynote address.
Gailliard is the founder and senior pastor of Word Tabernacle Church. Based in Rocky Mount, NC, Word Tabernacle has been named one of the 100 fastest-growing churches in America. From an initial congregation of 14 members, the Church now serves thousands of families from eastern North Carolina to Singapore. His vision has birthed several collaborative centers in fields as varied as college career readiness, culinary arts, and media broadcasting.
Pastor Gailliard served two consecutive terms in the North Carolina General Assembly. He currently serves on many boards, including several universities and colleges. His academic background includes theology, counseling, and business administration. He is an alumnus of Morehouse College and St. Joseph's University.
He is married to Angela Gailliard, and together they have six children. 
To learn more about Pastor Gailliard, visit his website at jamesgailliard.com/mystory.