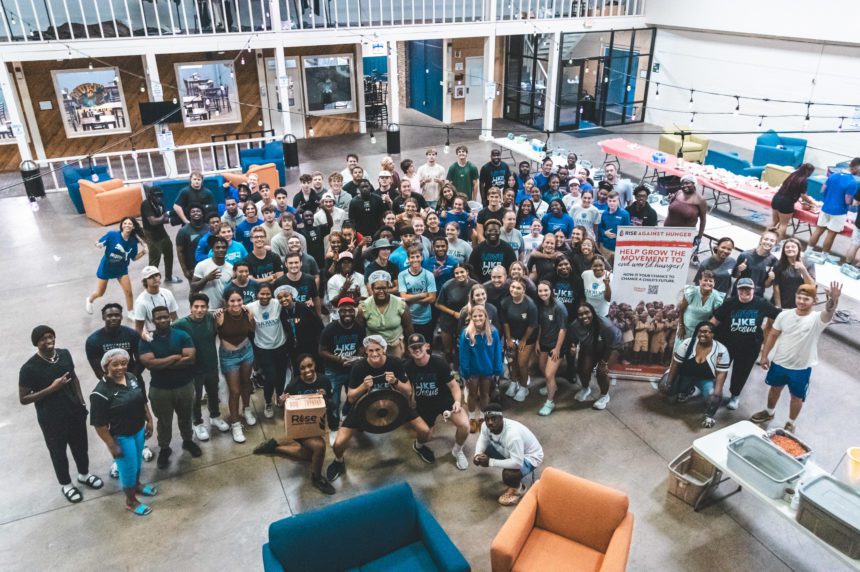 Chowan University Partners with Rise Against Hunger at Annual Missions Event
Aug 25, 2023
by Staff Reports
On Thursday, August 24, Chowan Campus Ministry hosted Rise Against Hunger as a service event for the campus. In less than a couple of hours, 196 students, employees, and family members packed over 13,123 meals. Engaging students to become Gospel Global Citizens is the aim of Minister to the University Rev. Mari E. Wiles who organized the service event.
Currently, Rise Against Hunger is serving school feeding programs in Haiti, Madagascar, Sudan, and South Sudan. With the Chowan community's help, the organization will feed lunches to students in one of these locations. Rev. Wiles will be alerted once the boxes arrive at their desired destination, giving students an understanding of the community they are aiding.
Rise Against Hunger makes this service event a lot of fun for the students. There is good music and every time 1,000 meals are packed someone hits a gong and the crowd erupts in cheering.
To learn more about Rise Against Hunger, visit their website www.riseagainsthunger.org. To learn more about Chowan Campus Ministry, contact Rev. Mari Wiles at wilesm@chowan.edu.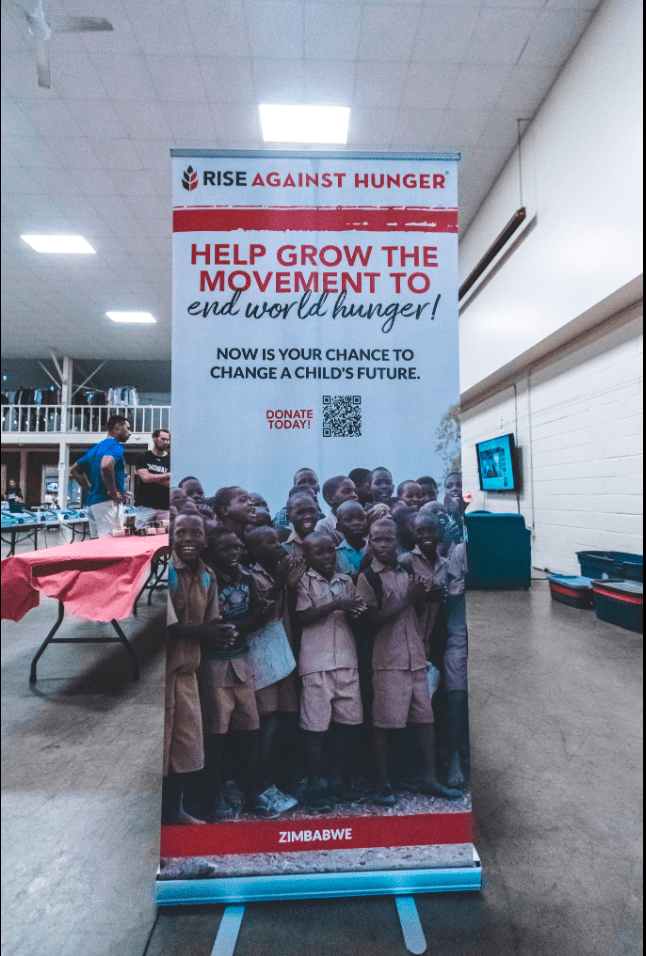 See more photos at facebook.com/chowanuniversity