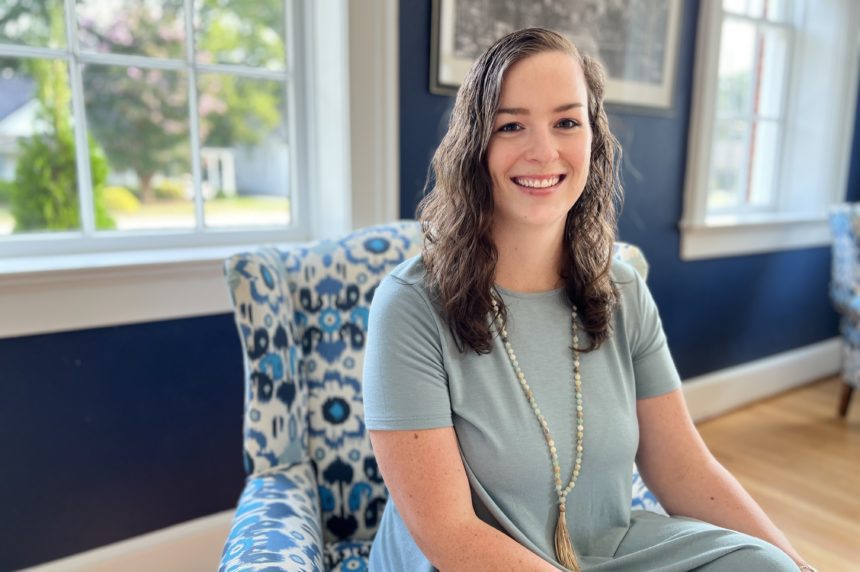 Chowan Welcomes Danielle Murphy as an Admissions Counselor 
Aug 23, 2023
by Kim Sherman Bailey
On Friday, August 20, Chowan University welcomed Danielle Murphy as Admissions Counselor. The Glen Allen, VA native recently relocated and now calls Pendleton, NC home. She graduated from Longwood University with a double major in criminal justice and sociology.
In her role as Admissions Counselor at Chowan, Murphy shared she is "excited to get to know the students and help them familiarize themselves with Chowan and all we have to offer!"
"Adding Danielle to the team has allowed us to create a dynamic recruitment staff," shared Scott Parker, Director of Admissions. "She brings with her sales experience and the relatability of being from Virginia, where many of the students hail from."
In her spare time, Murphy enjoys spending time with her fiancé, Taylor, and their mini labradoodles Brogan and Brody, reading, working on home improvement projects, being outside, and visiting with family and friends."
Please join Chowan University in welcoming Danielle!