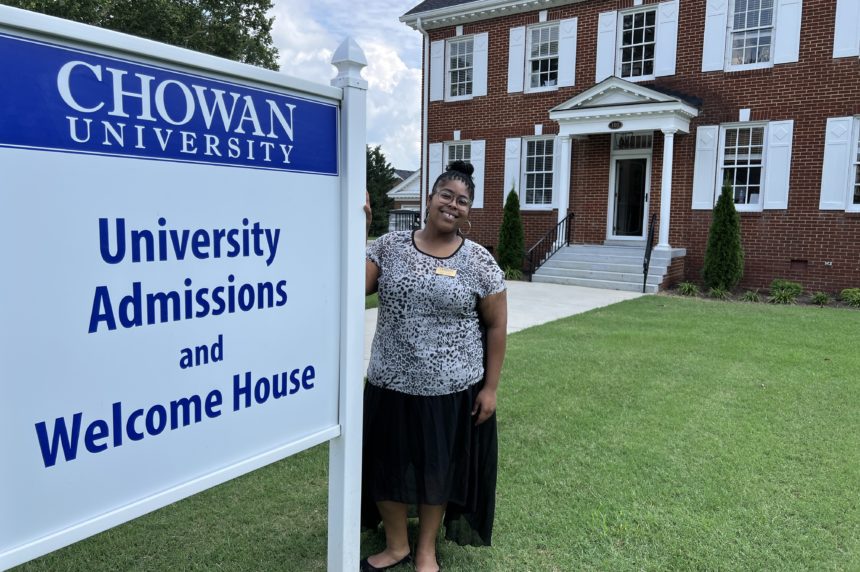 Alumna Kela Tillery Hired as Admissions Counselor 
Jul 7, 2023
by Kim Sherman Bailey
Chowan University welcomes back Kela Tillery '14 to serve as Admissions Counselor. Tillery, a native of Roanoke Rapids, NC, is a Chowan graduate with a degree in biology and a minor in chemistry.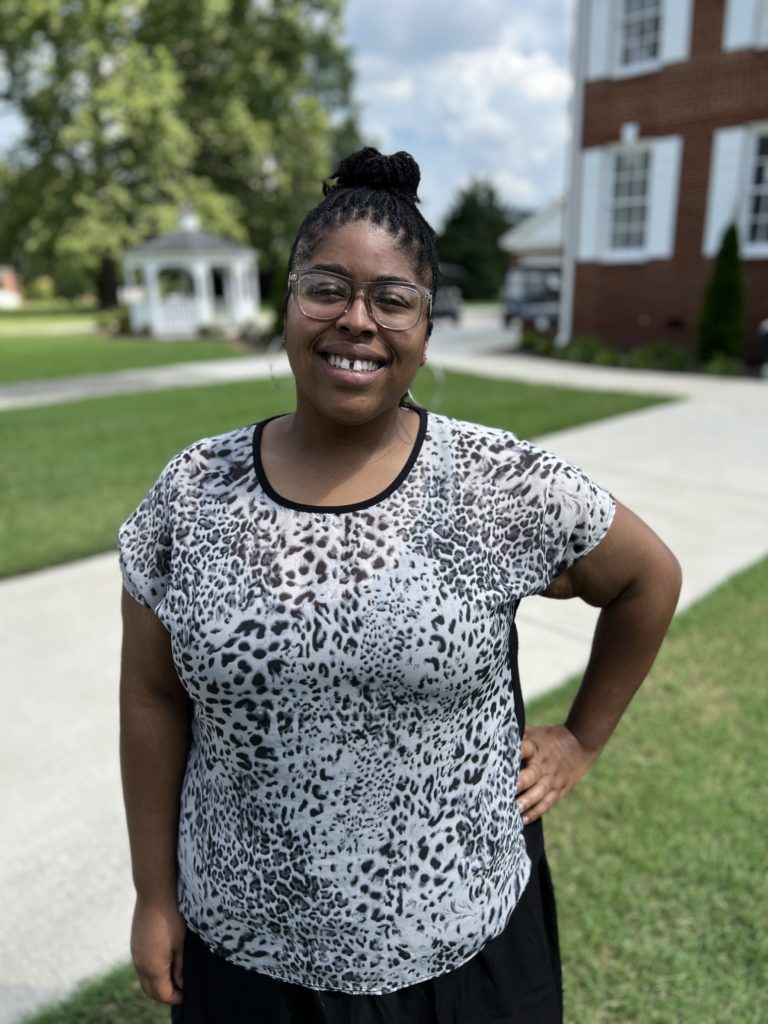 As a Chowan University Admissions Counselor, Tillery will recruit prospective students to Chowan. As an alumna of the university and someone who has worked with high school students for the past few years, Tillery will be a natural in understanding and building the bridge with students between the high school world and the college admission process in a manner that appeals to students.  She shared that, in returning to Chowan, she is "mostly excited to be home and to help students who may be in the same situations that I was in when applying to Chowan!"
"I am thrilled to welcome Kela back to Chowan," shared Scott Parker, Director of Admissions. "I remember her as a great student who loved her Chowan experience. She has spent the last six years teaching but jumped at the opportunity to come back and share her experiences with prospective students."
Before returning to Chowan, Tillery was a math teacher and created the Algebra Curricula at Kipp Pride High School in Gaston, NC. In her spare time, she enjoys reading, playing video and board games, swimming, building relationships, and making natural hair products.
Please join Chowan University in welcoming Kela!