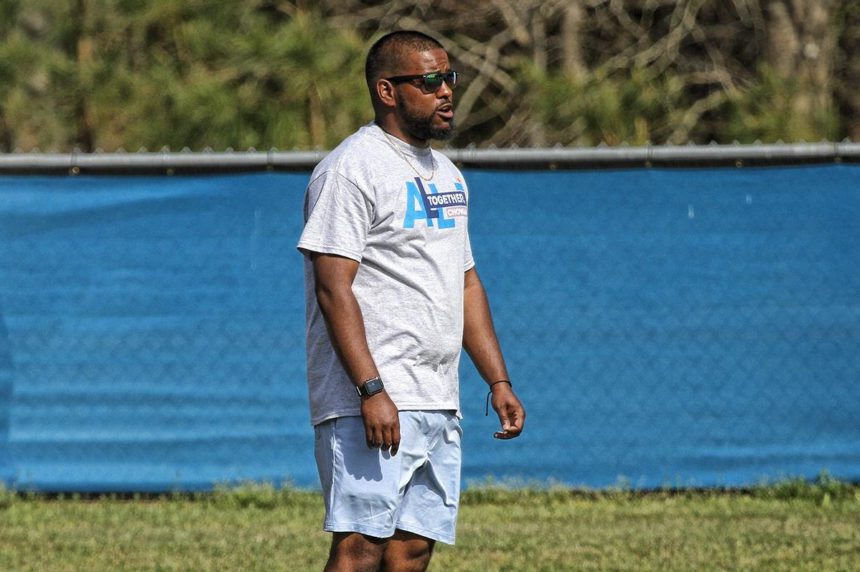 Harris Elevated, Takes Over Chowan Women's Lacrosse
Jul 19, 2023
by Kim Sherman Bailey
Chowan Athletics and Director of Athletics, Patrick Mashuda, announces the elevation of Chris Harris to head coach of the Chowan Women's Lacrosse program.
"Coach Harris has proven himself as an assistant coach on the women's lacrosse side, and a head coach on the cross country side of athletics," stated Patrick Mashuda, Director of Athletics. "It will be as seamless of a transition that a team could have in head coaches. We are excited about his future here at Chowan."
"I'm ecstatic at the opportunity to lead the women's lacrosse program here at Chowan into the future," stated Coach Harris. "We have a fantastic group returning, along with an exciting incoming class. Together we're going to work tirelessly to shape our program for success. I want to thank Patrick Mashuda and Meredith Long for believing in me to lead this program. It's a great day to be a Hawk."
Chris Harris takes the reins of the program after serving the past three seasons serving as the assistant coach. Harris coached at Northside HS for five seasons mainly as the head coach of the Women's Lacrosse program collecting 13 First Team All-Conference selections.
"Coach Harris is one of the hardest working people I know," said Meredith Long, Deputy Athletic Director. "His knowledge of the game of lacrosse combined with his ability to connect with current student-athletes and prospective student-athletes will suit him well in this position. We are very pleased he has accepted the position and look forward to seeing his work come full circle."
Harris takes over a program that went 1-12 overall in 2023 that earned one all-conference selection while averaging 8.46 goals per game.
"We would like to thank Coach Nicolette Dungee for her five seasons of dedication to the women's lacrosse program," said Long. "Coach Dungee cared for her players and worked hard to grow the program during her time here. We wish her well in her future endeavors away from college athletics and appreciate all she did for the game of lacrosse at Chowan."