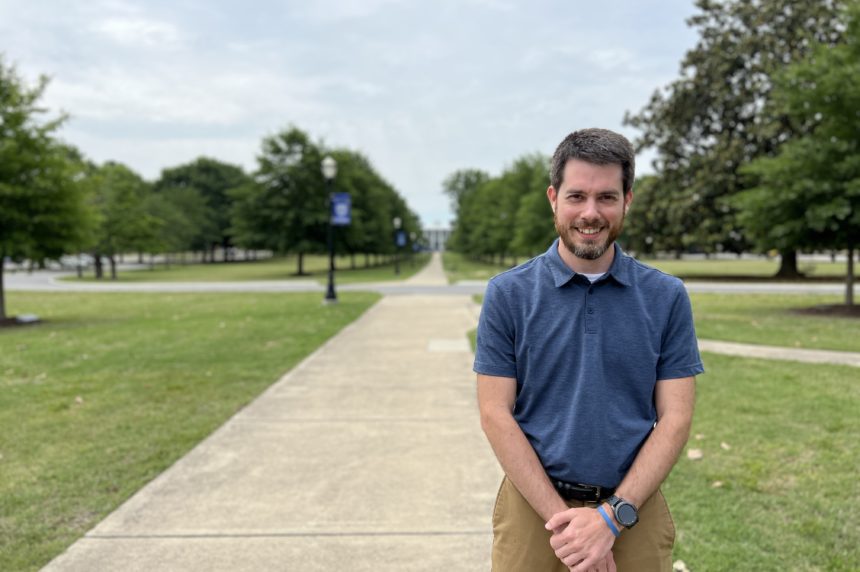 Johnson Returns as Director of Information Technology 
May 18, 2023
by Kim Sherman Bailey
On May 1, 2023, Chowan University welcomed back alumnus Kyle Johnson as Director of Information Technology. Johnson returns to assume supervisory responsibility of the IT department as Jay Howell, AVP for Information Technology, prepares for retirement effective May 31st.
As the Director of Information Technology, Johnson will direct and oversee the university's academic and administrative computing components and connectivity. "Kyle will provide the leadership, knowledge, and continuity the IT department needs during this transition," shared retiring Jay Howell. "I am excited to see the strides they will take under his leadership; Chowan is blessed to have him back in the family.
Johnson, of Suffolk, VA, held various roles with increasing levels of responsibility during his previous tenure at Chowan University, most recently as Assistant Director of Information Technology.
A 2010 Chowan alumnus, he has a Bachelor of Science in Business Administration with a concentration in Information Systems and joined the staff following his graduation from the university as a PC Technician. In May 2022, Johnson left the university to become a Senior NOC Administrator for Mode5, a company that provides "Managed IT Services and Cloud Computing," and served there until his alma mater called him back home.
In his spare time, Johnson volunteers as the lead technical mentor for Blackwater Robotics, a FIRST Robotics Competition team based out of Franklin High School.
Please join Chowan University in welcoming back Kyle Johnson.