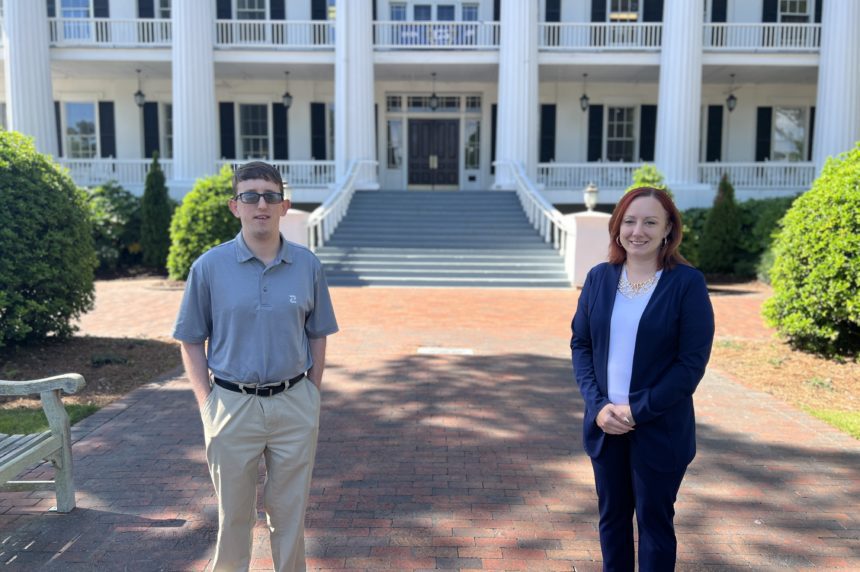 David Liverman (left) and April Matthews (right)
Liverman and Matthews Join Chowan Business Office 
May 19, 2023
by Kim Sherman Bailey
The Chowan University Business Office recently welcomed alumnus David Liverman as Accounts Receivable Associate and April Matthews as Manager of Business Services.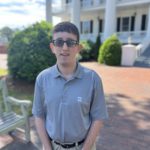 David Liverman, a 2023 graduate with a bachelor's degree in business and a minor in management, will serve as a point of contact for student accounts for the university. While a student, he worked in the Office of Financial Aid, assisting with processes and clerical duties. The native of Powellsille, NC, earned an associate degree from Roanoke Chowan Community College before enrolling at Chowan. Liverman enjoys car shows, gaming, and bowling in his spare time.
April Matthews, of Murfreesboro, NC, will serve as the Manager of Business Services as Julie Emory retires on May 31st. Matthews, who previously managed the university's bookstore that is contracted through Follet Higher Education, has been involved with the campus community since 2019. In her new role as a staff member of the Business Office, she will oversee the financial transactions of the university. She shared that she is "excited to be able to continue supporting the future of Chowan in a new way."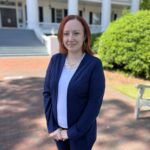 Matthews holds an Associate's Degree in Business Administration from Pitt Community College, an Associate's in Sciences and an Associate's in Arts from Roanoke Chowan Community College, and a certificate in Accounting from Roanoke Chowan Community College. She has a 17-year-old daughter and a 16-year-old son that attend North Carolina Virtual Academy. In her spare time, she enjoys being surrounded by nature through gardening, fishing, trail walks, and collecting gemstones.
"We are excited for David and April to join the Financial Services team," shared Stephanie Furlough, Assistant Vice President for Business. "Although they are not new to Chowan, they bring a fresh perspective in their new roles, and their talents and positive mindsets are a welcomed addition within our division."
Please join Chowan University in welcoming David Liverman and April Matthews to the Business Office.