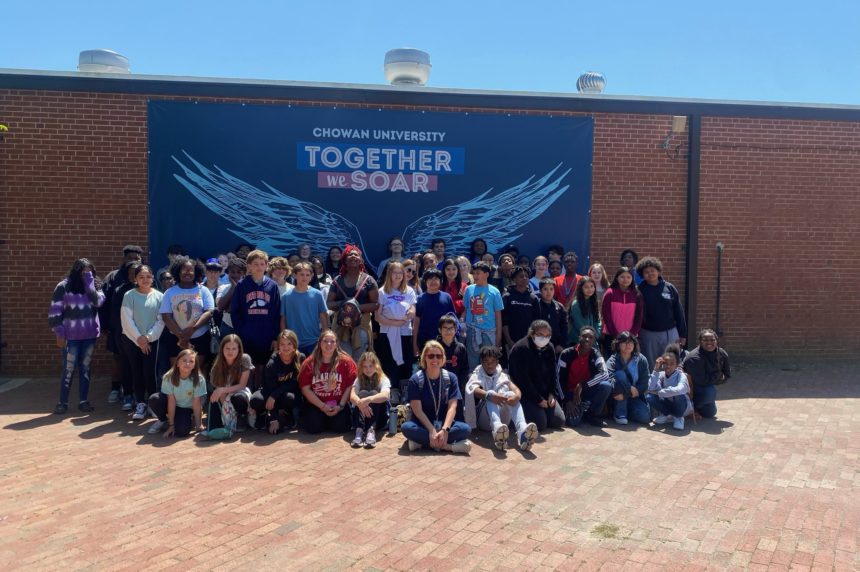 Farmville Middle School AVID Visits CU
Apr 21, 2023
by Staff Reports
On Wednesday, April 19th, Farmville Middle School AVID Group came for a visit to Chowan University. Mrs. Keshia Williams, a Chowan Alumnus, coordinated with Anna Eure, Associate Director of Admissions Data and Operations, to bring a group of 71 students ranging from 6th to 8th grade to take a tour of Chowan and allow them to experience a college campus.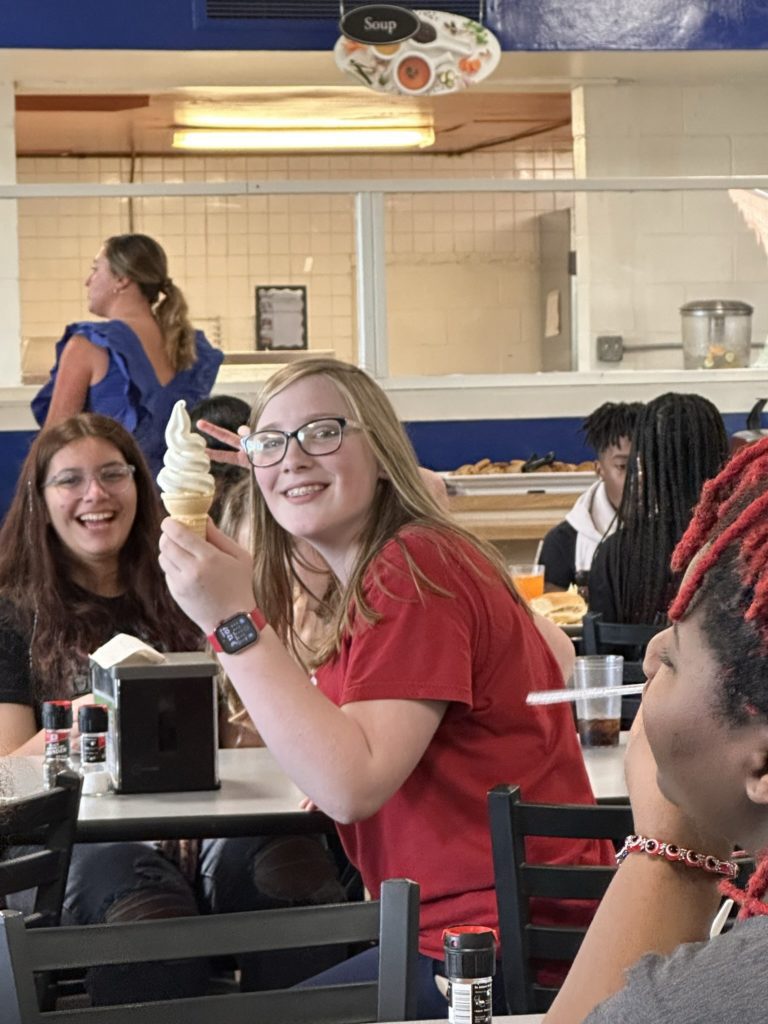 The students were split into three groups which a Chowan Admissions Staff and a couple of Chowan Admissions Tour Guides led. Olivia Gaither, Lillian DeLucca, and Gizelle Garcia were paired up with the 8th-grade students. Tiffany Anderson and Jay Whyatt were paired up with the 7th-grade students, while Job Williamson and Zach Boyd were paired up with the 6th-grade students. Each group was able to tour academic buildings, Whitaker Library, Hawks Nest, and Belk Hall before ending their day with a delicious lunch in Thomas Dining Hall, enjoying all that Chowan could offer – especially the ice cream!
While here, Mrs. Williams was able to reminisce on her days here at Chowan and was able to share some of those stories with her students. She was also able to talk with some of her former professors as well. Mrs. Williams is proud to call Chowan University home and was excited to share this part of her past with her students. Chowan looks forward to many more visits from Farmville Middle School.