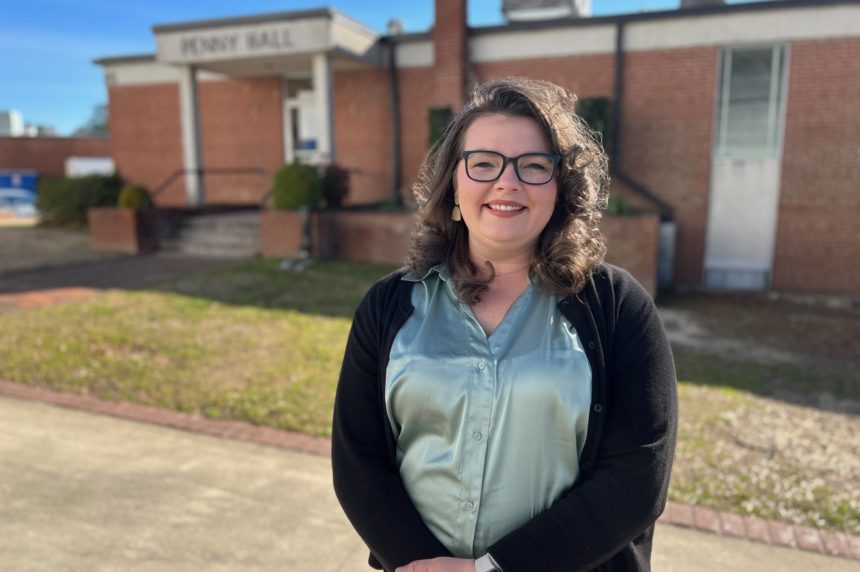 Marielizabeth Rowe Joins the Office of Student Affairs
Mar 13, 2023
by Kim Sherman Bailey
Marielizabeth "Mari" Rowe joins Chowan University as the Administrative Assistant to the Vice President of Student Affairs. Responsible for day-to-day operations for the Office for Student Affairs, Rowe will serve as the first point of contact for students when seeking advice from the Vice President, Dr. Montrose Streeter.
A native of Chesapeake, VA, Rowe recently relocated to Cofield, NC. She is a graduate of Hickory High School, where her favorite teacher, who taught history, was a Chowan alumnus who grew up in the Chowan community. Before joining the Chowan staff, she served as a test proctor for Prometric Testing Center, a career testing center.
"The Student Affairs Team is excited to have Marielizabeth join us," said Dr. Montrose Streeter, Vice President for Student Affairs. "She has hit the ground running and wants to get to know our students as they return from spring break."
Rowe's husband, Joshua, works at Perdue Agriculture in Cofield, which led to their recent relocation. Together they have two children who attend Hertford County Schools, and a beloved dog. In her spare time, she enjoys many hobbies, including photography, gardening, reading, and drawing.
Please join Chowan University in welcoming Marielizabeth.