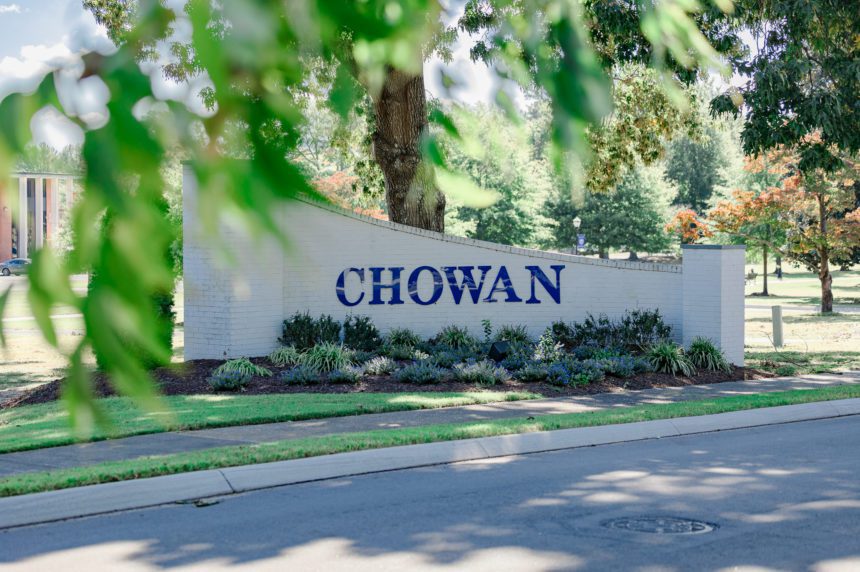 Chowan University Adds Four to Board of Visitors
Jan 31, 2023
by Kim Sherman Bailey
Chowan University is pleased to have welcomed four new members to the Chowan University Board of Visitors on January 1, 2023.
Deborah "Debbie" Hill '71 of Murfreesboro, NC, graduated from Chowan with an associate degree in Secretarial Administration. She has served as Director of Human Resources at Roanoke-Chowan Hospital in Ahoskie and Director of Human Resources at WCI Management Company in Myrtle Beach, SC. Debbie served on the Chowan Alumni Council for three years and is currently serving at the Murfreesboro Historical Association. A member of Murfreesboro Baptist Church, she serves as Deacon, past Deacon Chair, Sunday School Teacher, and past Leader in Community Bible Study. Debbie is married to Thomas "T.W." Hill, and they have two children, Sarah Brown ((Hunter) and Tommy (Jennifer), and four grandchildren. In her spare time, she enjoys attending her grandchildren's sporting events, spending time with family, and supporting the university.
Yusef Murphy of Cofield, NC, is the Controller at Nucor Steel Hertford County. He and his wife Saratta relocated here six months ago. He earned his bachelor's in psychology from the University of Dayton, his MBAis from Keller Graduate School, Chicago, and he is a Certified Public Accountant. He has practiced Judo since 1981 and is a 3rd Degree Black Belt. Yusef also has a passion for music ministry and a talent for piano and vocals.
Thomas "Tom" Powell, Jr. of Suffolk, VA, is the President of the Addison Group, which is a marketing and advertising firm. He also serves on boards for the Rotary Club of North Suffolk and 757 Network and is a member of CrossPointe Church in Suffolk. Tom holds a bachelor's degree from Pensacola Christian College and enjoys sports, travel, and history. He is married to Wendy, and they have four children: Julia, Thomas "Tre" III, Jack, and Jude.
Dustin Sumner of Como, NC, is the Senior Vice President of Southern Bank in Ahoskie. He holds a bachelor's degree from East Carolina University. He is married to Rachel, and they have one child, Grady; they attend Buckhorn Baptist Church. In his spare time, he enjoys spending time with family and outdoor activities..
Congratulations to these dedicated community members for supporting and serving the Chowan University Board of Visitors.