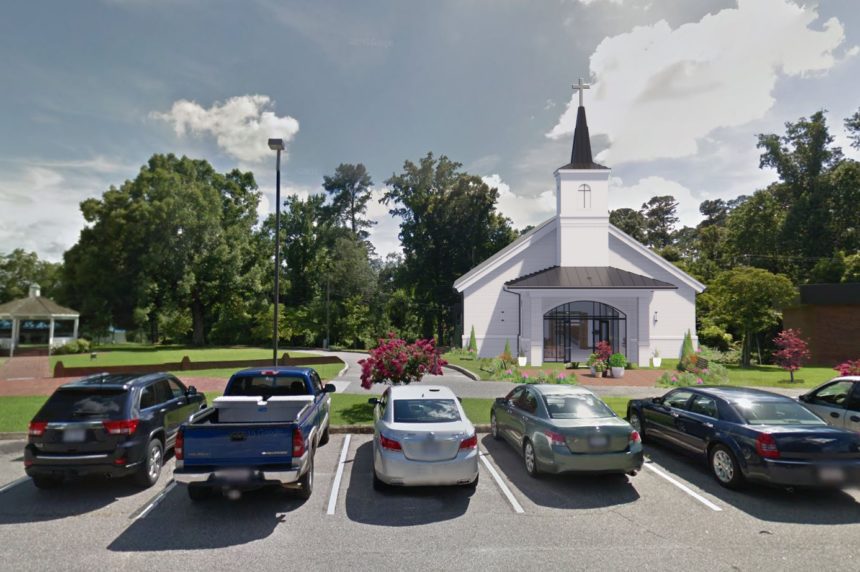 Chapel Contractor Provides Rendering Video 
Apr 29, 2022
by Kim Sherman Bailey
At the spring Board of Trustees meeting on April 21, 2022, Monteith Construction Corporation which was selected in March as the general contractor for the Chapel unveiled their rendering video.
Monteith Construction is an established company out of Wilmington, North Carolina that brings a lot of experience and leadership to this important project. Construction on the chapel is slated to begin in October and is expected to be completed in the late spring of 2023. During construction, the company plans to include opportunities for local contractors and materials in the build.
The chapel groundbreaking took place in September 2021, but due to inflation and the scarcity of goods, the University paused the construction while continuing to fundraise for the building and its endowment. To date, $2.6 million for construction and endowment has been raised. There are still opportunities to support the project.
The University is still on track as planned to complete the project in time for the university's 175th celebration of its founding in 1848. This building will be a measure of hope and endurance that shares our commitment to faith.
To view the video, learn more, and discover ways to support the project, visit chowan.edu/worshipcenter.
Monteith Construction Corporation Rendering Video