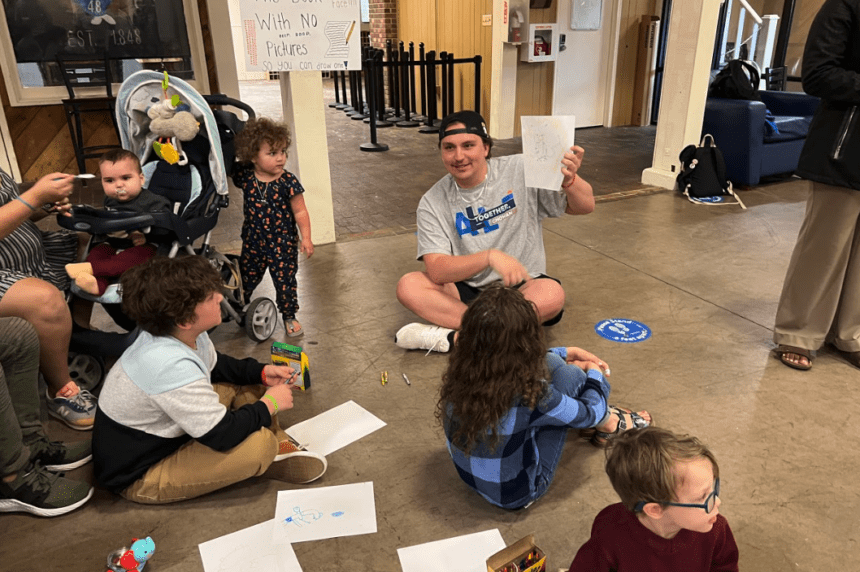 Chowan University's First Community Reading Fest
Apr 27, 2022
by Staff Reports
Chowan University hosted its very first Reading Fest on Thursday, April 21st, 2022. This event ran from 5:00 pm to 7:00 pm in the Hawks Nest. Children and their parents/guardians came to enjoy the fun of reading. Many students and staff volunteered for the event to make sure the children had a blast!
Guest readers read several books including "A Bad Case of Stripes," "The Rainbow Fish," and "My Family Plays Music." Stations were set up around the Hawks Nest with fun activities for the children to take part in. There were hula hoops, coloring pages, musical instruments, and a parachute for the kids to enjoy, all while creating a culture for reading!
The event was complete with a free dinner consisting of beverages, chips, and hot dogs. The goal of the event was to encourage children to read by demonstrating that reading is fun. It included a book giveaway for reading levels PK-6. Chowan looks forward to engaging with the community and fostering a love of reading in young students more in the future!
By Brooke Woods-Pennell, University Relations Intern