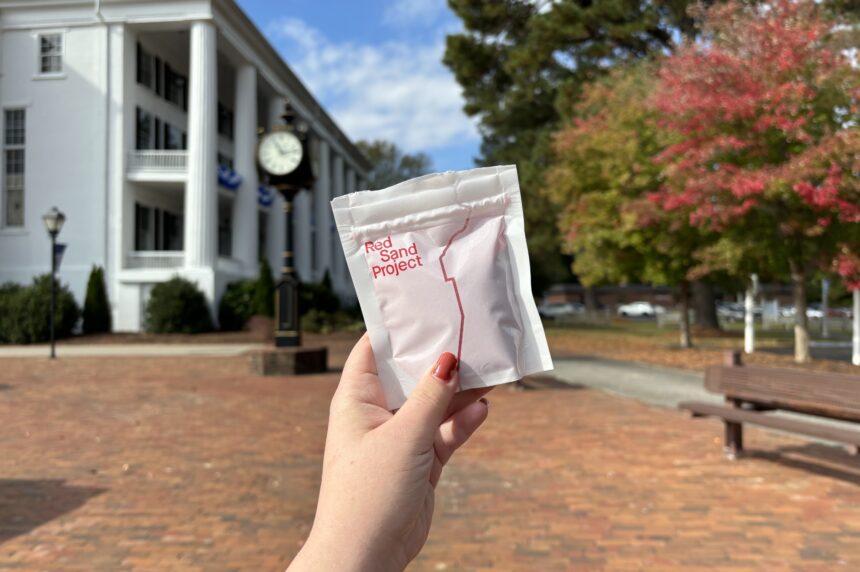 Chowan Cares Week Highlights Campus Community Involvement
Nov 7, 2023
by Zoe Beale
Chowan University recently concluded its annual Chowan Cares Week, a dedicated initiative aimed at giving back to the community. Students actively participated in various projects and events, led by esteemed individuals such as Reverend Mari Wiles, Taylor Furlough, and Dr. Alan Scott. The week was filled with Chowan students giving back to the community, from hosting a Harvest Festival for local children on Halloween to participating in campus events that promote Chowan's ideals of community.
One of the highlights of the week was the collaboration between Chowan Cares and the Red Sand Project on Wednesday, November 1st. This joint effort aimed to raise awareness about the plight of individuals trapped in human and sex trafficking. The Red Sand Project, known for its advocacy work, provided a platform for students to actively engage in combating this issue.
Additionally, Chowan University organized a heartwarming activity where students gathered in Thomas Hall Cafeteria to create cards for those residing in homeless shelters in Portland, Maine. The compassionate gesture resulted in over 125 cards being sent to individuals experiencing homelessness, providing them with a sense of love and support during the upcoming Thanksgiving season.
Reverend Mari Wiles, Minister to the University and Associate Dean of Students at Chowan University, expressed her gratitude for the overwhelming response from the students. She stated, "Thank you for caring for our community children with a successful Harvest Fest. They all had a blast. Thank you for caring by being advocates for the 50 million people who are trapped in human and sex trafficking/slavery. The Red Sand reminds us all to care for the invisible. Thank you for caring by making a card to be included in the Thanksgiving meals delivered to over 125 folks on the streets in Portland, Maine this Thanksgiving Day. Thank you for caring- never stop."
Chowan University remains committed to fostering a culture of compassion and service among its students. Through initiatives like Chowan Cares, the university aims to instill a sense of social responsibility and empathy within its student body.