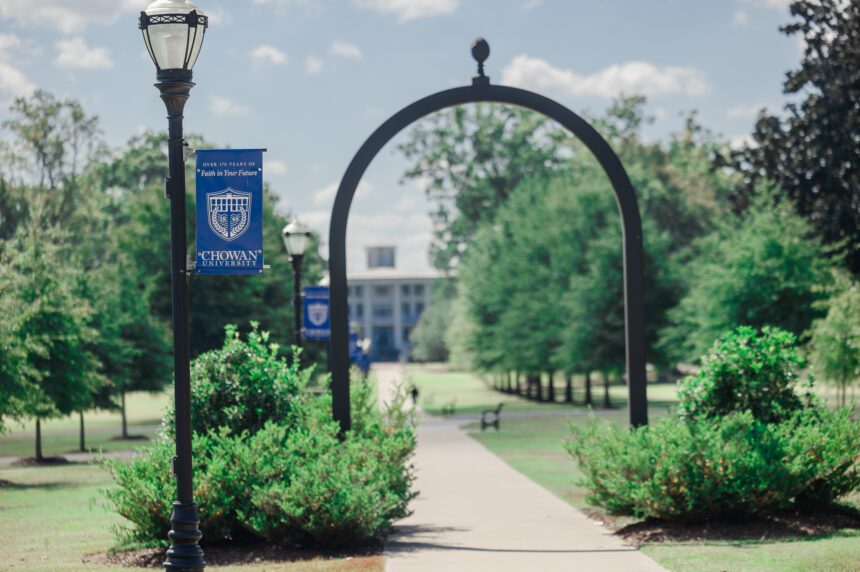 Honors College Set to Induct 35 New Members
Sep 19, 2023
by Kim Sherman Bailey
The Honors College at Chowan University is proud to announce that 35 new members will be inducted into its prestigious program. The induction ceremony will take place on Thursday, September 21, at 7 p.m. in Vaughan Auditorium.
The Honors College is a curriculum designed for talented and extremely motivated students who want to gain the most from their university experience. Participants are given the opportunity to grow on many levels-academically, culturally, and socially. Honors courses are specially designed to develop students' writing and discussion skills and their ability to think critically beyond the norm. Honors students will also have the opportunity to attend cultural events, take field trips, and build social responsibility through community service. The college is designed to foster abilities in the student that can be used throughout their academic and professional careers.
The 35 new inductees are: Natasha Bailey, Raelyn Victoria Blanchard, Siena Rayne Booth, Carly Elaine Brewer, Lenita Anne Bryson, Reagan Michael Corley, Patrick Crutchfield, Matthew Cole Davis, Alexis Linell Denham, Gabriel Michael Espiritu, Valeria Filgueira Martinez, Andrew Garrison, Sydney Marie Ginaitt, Conner Reed Gore, Malik Gregory, Brandon Weaver Hill, Briana Sarae Huff, Laura Jayne Hulme, Elizabeth Ivey Ingle, Landon Parker Jewett, Genesis Daynilah Joyner, Selene Willa Jean Kentish, Hiba Laknit, Kendal Lauryn Legg, Dakota Llyn Long, Destiny Makanjuola, Jacob Edward Malia, Nicholas Taylor Mason, Arianna Isabelle Medal, Ava Shae Mizell, Olivia Anne Mock, Justin Andrew Peterson, Sa'ni E. Savage, Natalie Ryan Savage, Calvin Archie Smith, and C'nya Stevens.
The Honors College at Chowan is committed to providing its students with a challenging and rewarding academic experience. The induction of these 35 new members is a testament to the hard work and dedication of these students, and we look forward to seeing the great things they will accomplish as members of the Honors College.