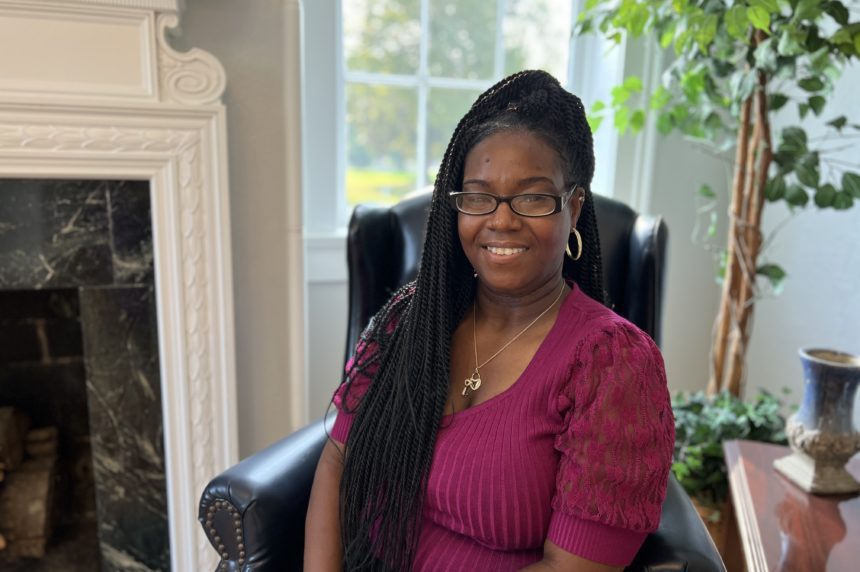 Mieya Petitt Joins Chowan as Admissions Counselor 
Sep 12, 2023
by Kim Sherman Bailey
On September 4, Chowan University welcomed Mieya Petitt as Admissions Counselor.
The Baltimore, MD native now calls northeastern North Carolina home. Growing up in Baltimore, Petitt, shared she is a proud graduate of Western Senior High School, the oldest all-female public school in the United States. She earned her bachelor's in management with a concentration in accounting from Coppin State University. Before joining the admissions team, Petitt served in public education for a number of years in Baltimore City, MD; Nashville, NC; Henderson, NC; Norlina, NC; and Raleigh, NC.
"There are a few things that excited me about the opportunity afforded to me by Chowan University," shared Pettit.  "The first thing is the energy that the school brings about education and infecting change and growth in the lives of their students; the next was the compassion that was clear from the staff as they welcomed me during my interview and my first day on campus."  She continued that she is "excited about presenting education in a different way to students.  I have always been the teacher or administrator leading students to continue their education but never seeing the circle complete itself.  In the role as Admissions Counselor, I will be helping students continue their journey of learning, taking that final step to adulthood, and most of all, becoming successful, productive citizens."
Scott Parker, Director of Admissions, states, "it is rare to find someone with Mieya's experience in education. This experience will undoubtedly translate well when talking with students and parents about the importance of enrolling in college. I can't wait for her to tell her story to students and parents."
Petitt is a proud mother of two daughters, seven and ten years old. She is a member of Delta Sigma Theta Sorority., Inc.
Please join Chowan University in welcoming Mieya!