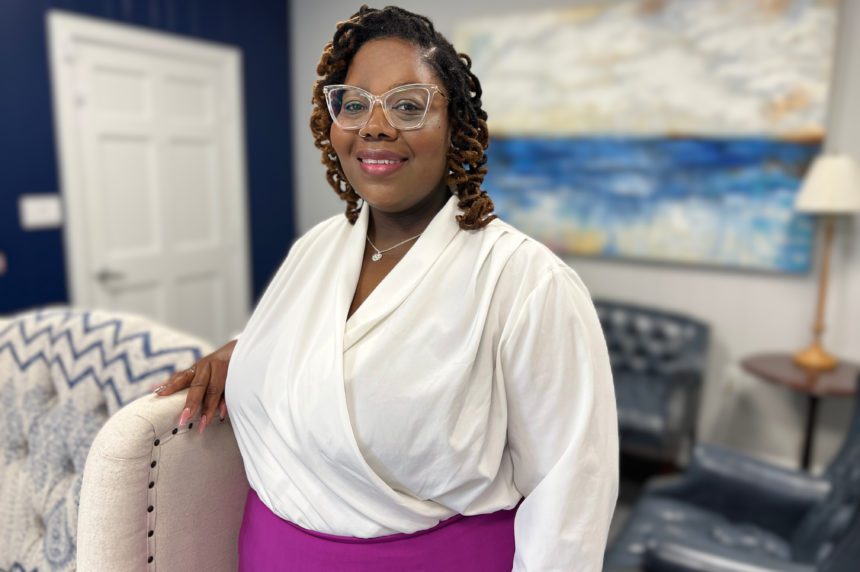 Chowan Welcomes Shonna Lassiter as Admissions Counselor 
Aug 4, 2023
by Kim Sherman Bailey
Chowan University welcomed Shonna Lassiter on August 1 as Admissions Counselor. The Windsor, NC resident graduated from the University of Phoenix with a bachelor's degree in elementary education.  Before joining Chowan Admissions, Lassiter worked at West Bertie Elementary School in Kelford, NC.  
In her role as Admissions Counselor at Chowan, Lassiter shared she looks forward to "sharing experiences about my own college life and now as a parent sending my child off to a post-secondary education and welcoming students and parents to the Chowan family."
"I am thrilled to welcome Shonna to Chowan," shared Scott Parker, Director of Admissions. "Shonna comes to us from the public school system, where she has worked with parents, students, and administrations. Her experience and connections will go far in helping her be successful in this new role."
In her spare time, Lassiter enjoys making arts and crafts, spending time with her family and friends, and traveling. She has a daughter who is a high school senior that is "ready to learn, grow, and share her amazing amination talent and knowledge with the world."
Please join Chowan University in welcoming Shonna!