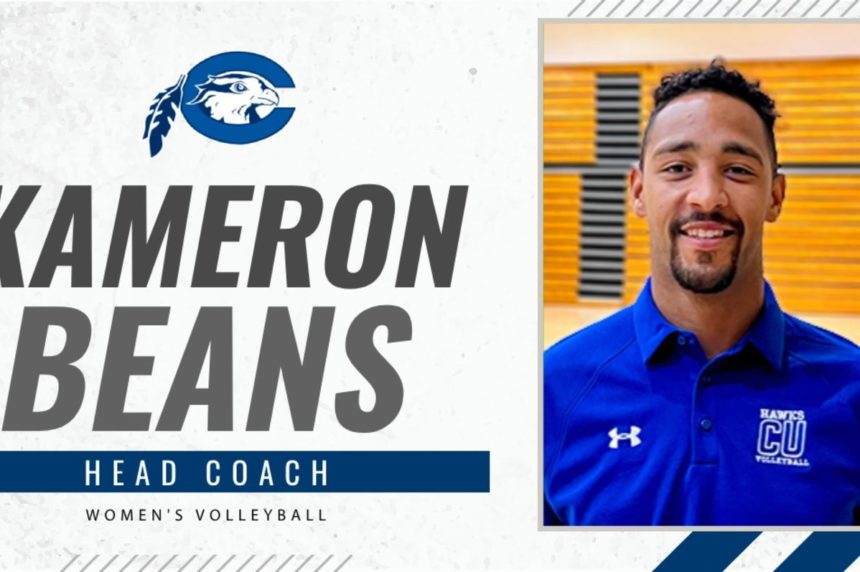 Chowan Tabs Kameron Beans To Lead Volleyball Program
Jul 24, 2023
by Staff Reports
Chowan Athletics and Athletics Director Patrick Mashuda announced the hiring of Kameron Beans as the new head women's volleyball coach.
Kameron comes to Chowan after being the Technical Director and 18 Head National Team Coach at Chesapeake Elite Volleyball Academy in Maryland. Kameron co-founded CEVA in 2014 while being the National Head Coach for the previous six years.
"It's always great when we can hire coaches with all levels of playing and coaching experience," stated Patrick Mashuda, Director of Athletics. "Kameron's resume speaks for itself and we look forward to what he can do with our program in the coming years."
Kameron was named to the AVCA 30 Under 30 in 2022 recognizing the top 30 coaches under 30 years of age.
"Kameron brings a lot of experience at both the collegiate and club levels for volleyball," said Meredith Long, Deputy Athletic Director. "He is a go-getter and we are excited to see where Chowan volleyball will go under his leadership."
Beans spent the 2018 season on the sideline at Delaware State as Acting Head Coach and Assistant Coach. Before getting into the college ranks, Kameron coached at Old Mill HS, Dr. Henry Wise HS, and Bishop McNamara HS in Maryland. Beans also served as a coach for Gold Medal Squared in Arizona.
Kameron served as a student assistant coach for the Juniata Women's Volleyball program in 2014 after competing for the Eagles' Men's Volleyball program for one season. During his tenure with the Eagles, Beans helped the women's program to a National Championship Finalist appearance.
Beans has international and professional experience playing for the USA High-Performance National Team, USA Men's National Team and FIVB Pro Indoor. Beans played professionally for nearly a decade on the AVP Pro Beach Volleyball Tour and in the Pro Men's Volleyball league.
The Annapolis, Md. native graduated from the University of Phoenix in 2021 with a bachelor's degree in Business Management and a minor in Special Education. Kameron is IMPACT and SafeSport certified.