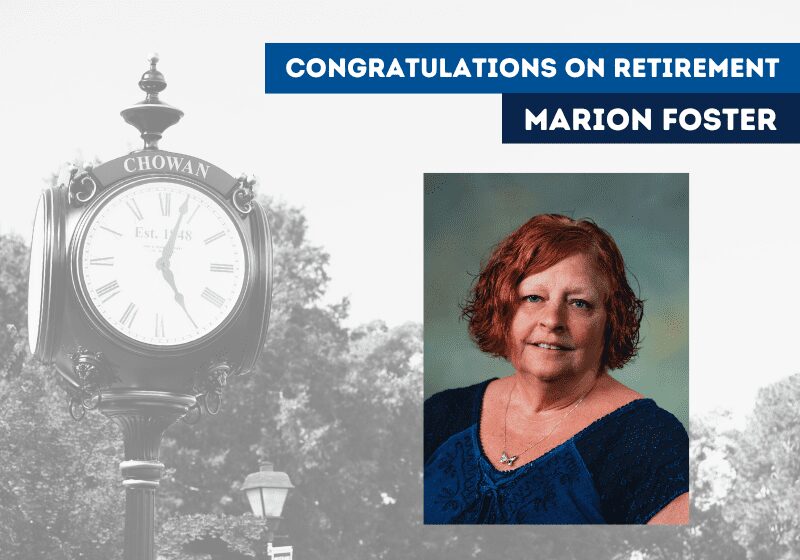 Chowan University Announces the Retirement of Marion Foster
Feb 15, 2023
by Harri Lovett
Following a Chowan journey that has spanned over thirty-five years, in January of 2023, Secretary for the Department of Music and Dean of the School of Arts and Sciences, Marion Foster, retired.
Prior to her role in the music department, Foster conducted administrative practices for the Education Department. Across Chowan University, she has had a profound impact on student engagement and the functionality of the departments in which she worked. The significance of Marion Foster's contribution to our institution was symbolized through the Faculty Artist Showcase Recital in January was dedicated to her service.
Professor of Music and Chair for the Department of Music stated proudly that the efforts of Foster would be greatly missed in their department, "She dedicated thirty-five years of service to Chowan University. We are honored that she has spent most of those years in the music department. She was the administrative backbone of the music department, providing invaluable service to our students, faculty, and patrons. We cannot thank her enough for her dedication and commitment to helping us grow our school."
Having exhibited unwavering loyalty to the institution, Chowan University would like to thank Marion Foster for her colossal contribution across her thirty-five years of service and wishes her well in retirement.