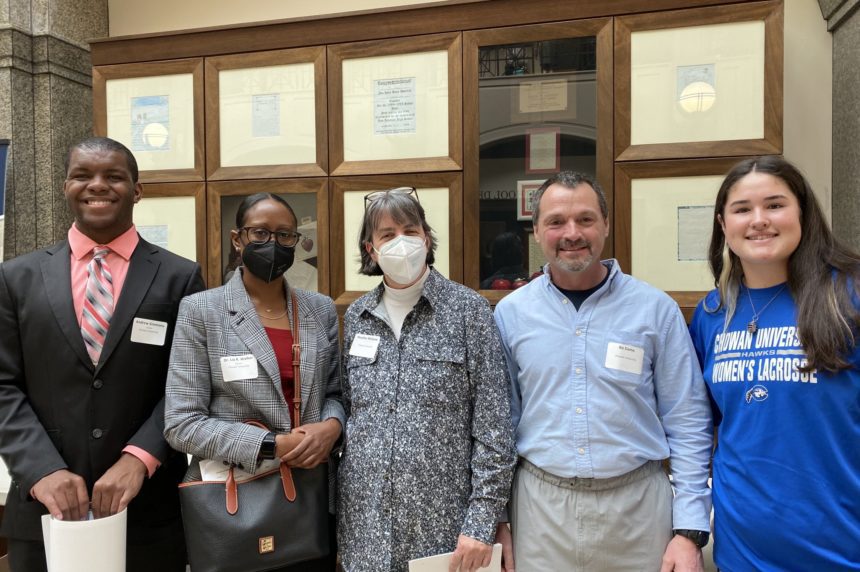 CU Biology 2022 SNCURCS Attendees at UNCW
Chowan's First Semester Benefiting from NCICU Faculty-Student STEM Mentoring Program
Jan 20, 2023
by Staff Reports
A cohort of 40 Chowan University students has completed the first semester as part of North Carolina Independent Colleges and Universities' (NCICU) Faculty-Student STEM Mentoring program. The three-year program, sponsored by a grant from the North Carolina GlaxoSmithKline Foundation, was implemented on 12 private college campuses in North Carolina to improve student retention and graduation rates among first-generation college students, women, and students of color who are majoring in science, technology, engineering, or math (STEM).
Faculty mentors for the program are Associate Professor Kyung-Hoon Lee, Chemistry (Campus Coordinator); Professor Heather McGuire, Assistant Professor Torrence Gill and Assistant Professor Lia Walker, Biology; and Professor James Dame, Biology and Physical Science. Peer mentors are Anixa Rosa, Chemistry and Biology, and Tyaysia Sharpe, Biology.
"The grant has allowed for a department-wide effort to enhance our ongoing STEM mentoring activities," shared Dr. Heather McGuire, Distinguished Professor of Biology; Chair, Department of Biology.  "We had a very successful fall 2022 and look forward to growing these efforts to expose our students to opportunities in the STEM fields."
A number of activities were held this fall for the participants, including STEM program information sessions, guest speakers on the topics of Women in the STEM field, and My Journey to Medical School from a recent Chowan biology graduate, and guests from other campuses introducing their professional and graduate school programs. Representatives from Wake Forest University School of Medicine, the University of Miami, and Woods Hole Oceanographic Institution interacted with Chowan STEM students.
"We are grateful that this grant has allowed our campuses to implement enhanced mentoring activities focused on science "gateway" courses," said project director Marilyn Sutton-Haywood. "These efforts lay a foundation for success and progression toward graduating with a STEM degree and helping to fulfill the demand for STEM graduates by our state's employers."
Follow along with the Chowan University Department of Biology and the Chowan STEM program on Facebook by following the department page.