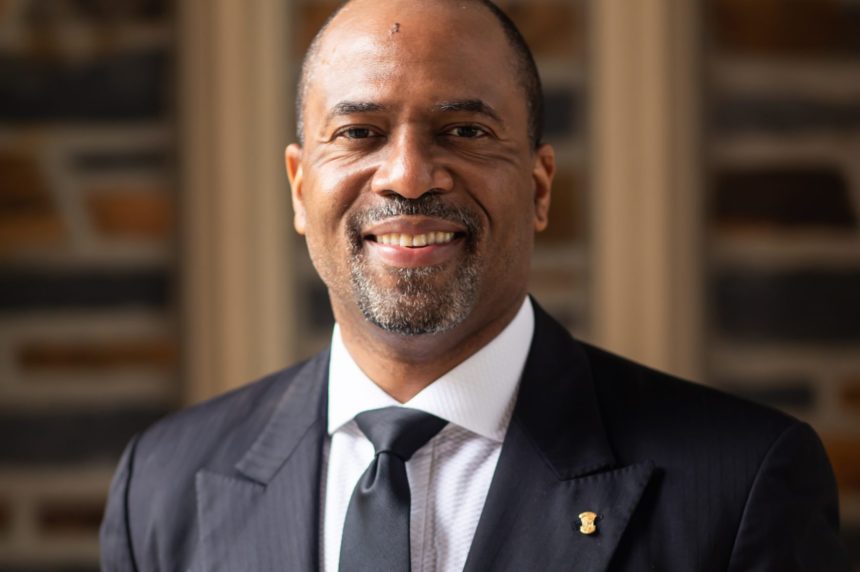 Join Chowan for the 2023 Rouson Memorial Lecture featuring Dr. Jonathan "Jay" C. Augustine
Jan 18, 2023
by Staff Reports
Join Chowan University for the Rev. George and Mrs. Luvenia Rouson Memorial Lecture featuring Rev. Dr. Jonathan "Jay" Augustine on Wednesday, February 1 at 11:00 am in Turner Auditorium, McDowell Columns Hall. This program was established by the Town of Murfreesboro, Chowan University, and local historian Alice Eley Jones to honor the contributions the Rousons made in Hertford County.
Dr. Augustine is the senior pastor of St. Joseph AME Church in Durham, NC and general chaplain of Alpha Phi Alpha Fraternity, Inc. He serves as a visiting law professor at North Carolina Central University. At Duke University Center for Reconciliation, Dr. Augustine serves as a missional strategist. Along with preaching and teaching, Dr. Augustine is also an author, his latest books are Called to Reconciliation: How the Church can Model Justice, Diversity, and Inclusion (Baker Academic, 2022) and When Prophets Preach: Leadership and the Politics of the Pulpit (Fortress Press, 2023).
As a part of the Rouson event, two Hertford County Citizens will be recognized for their service to the community. Mrs. Sarah B. Wood will receive the Minnie Woods Perkins Humanitarian Award, and Rev. Dr. James Shearn will receive the Futrell/Ruffin Community Service Award. Student Body President and Rouson Memorial CCSA Scholarship recipient, Ms. Kashara Simpson will also participate in the program.
Please join Chowan University to celebrate the Rousons' legacy on Wednesday, February 1, at 11:00 am in Turner Auditorium, McDowell Hall. Admission is free and open to the public.