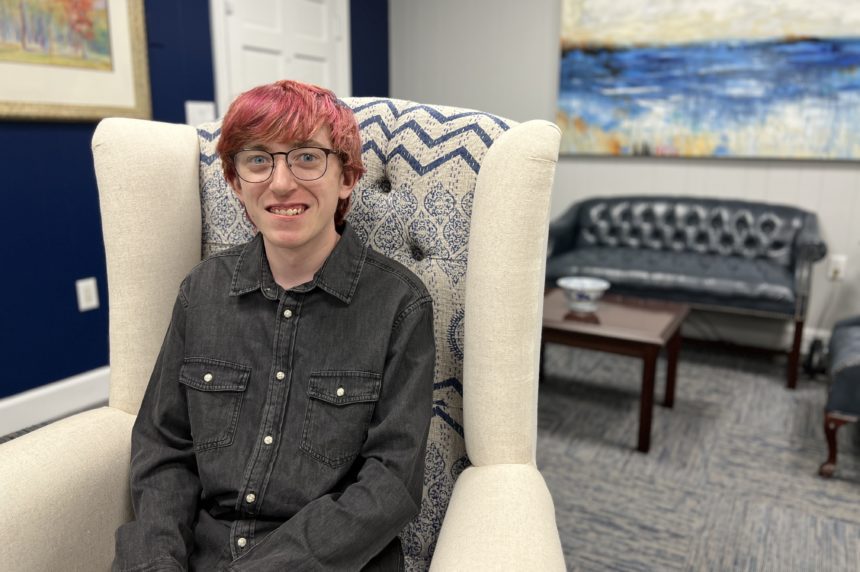 Chris Whaley Joins Chowan University Staff
Jan 5, 2023
by Kim Sherman Bailey
Christopher "Chris" Whaley joined the Chowan University staff following the recent completion of his bachelor's degree in Business and Design. The Morgantown, NC native transferred to Chowan University following the completion of this associate's degree at Piedmont Community College.
Serving as the University Communications Graphic Designer, Whaley works with both the Advancement and Admissions Offices, primarily preparing original artwork that meets current branding standards for various communication purposes in both departments. Utilizing established best practices and branding guidelines, he will help determine the most appropriate methods and techniques of designing and producing materials and publications targeted toward various audiences, including prospective and current students, alumni, donors, faculty and staff, and the general public.  Whaley will also help encourage consistency in messaging and graphic design/brand for division communications, working closely with digital design colleagues to coordinate the look and message of content and ensure stakeholders' needs are met while upholding brand standards and messaging consistent with the University's mission.
Having served as University Relations Intern for five semesters, Whaley has played a vital role in onboarding and shaping the new university look and rally cry. "Chris was vital in assisting Advancement in numerous capacities, and most notably when our Director of University Relations was serving as interim in admissions and on maternity leave," shared Andy Wilson, Vice President for Advancement. "As a student, he created the university's first Giving Day graphics and designed the first Annual Report. We are fortunate to retain talent like Chris to help in Chowan's marketing and branding efforts."
"Chris is playing a vital role at the university," shared John Yancey, Vice President for Enrollment Management.  "Having recently completed his degree in business and design, combined with his talents and understanding of our students, he will be excellent in visually portraying the university."
Whaley's hobbies include painting, drawing, and writing, sharing, "basically, I enjoy any activity that involves making or creating something, especially if it involves creating something with others."
Please join Chowan in congratulating Chris on completing his degree and joining the university staff.