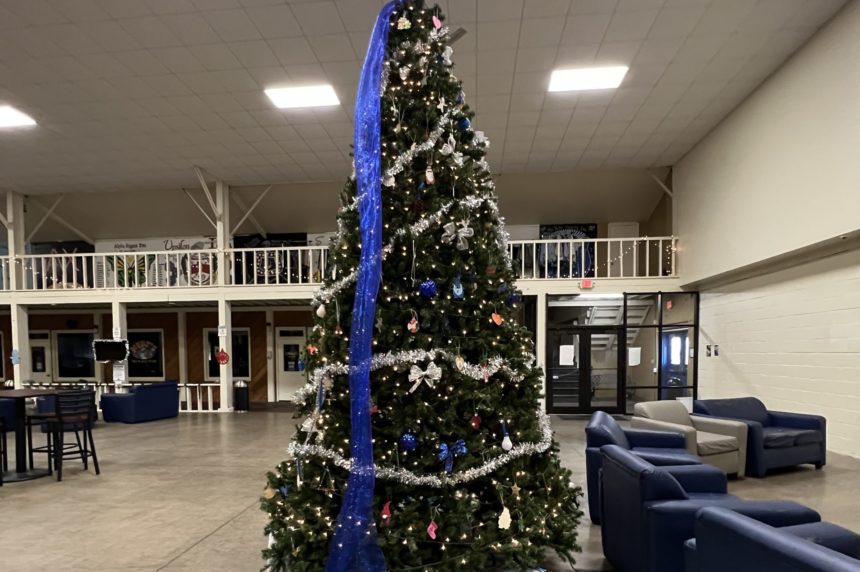 Christmas Cheer in the Hawks Nest
Dec 15, 2022
by Kim Sherman Bailey
The Office of Residence Life and Student Life worked together to deck the Hawks Nest with a Christmas Tree adorned with ornaments made by students.
Under the direction of Residence Life Director Valeria Day and Student Life Director Ashleè Perry, the offices orchestrated events in residence halls for students to come together and make ornaments, creating nearly 100 to adorn the tree.  Over the Thanksgiving break, the offices erected the 15-foot Christmas tree that now sits in the center of the Hawks Nest and hung each ornament with care for students to enjoy as they prepare for exams and their winter break. 
"The students enjoyed the fellowship as they made the ornaments," shared Ashlee Perry, Director of Student Life, "but it has been just as fun to see the students admire their tree in the Hawks Nest."
Upon return from winter break, students will have the opportunity to pick up their ornament from the Office of Student Life or leave it to be included in the decor for years to come.