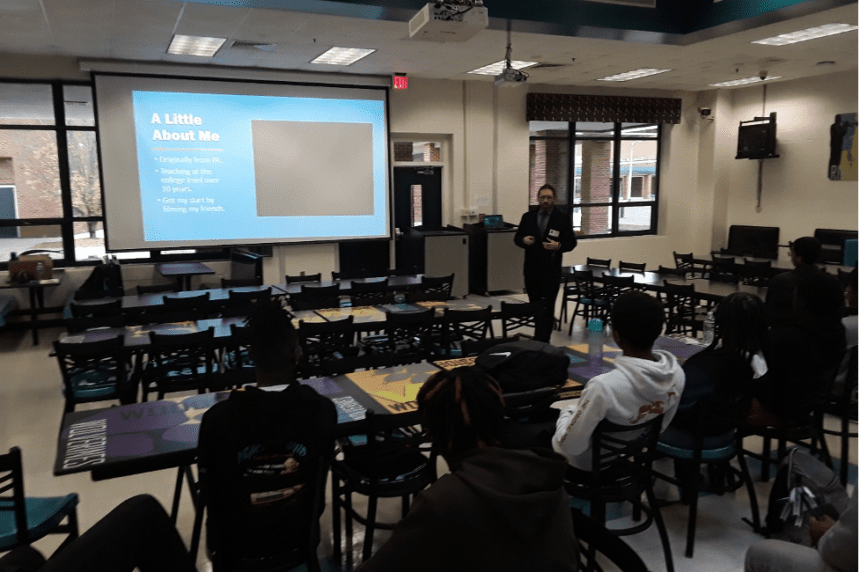 Miller Visits With Potential Majors
Dec 15, 2022
by Staff Reports
During the winter break, Samuel Miller of the Mass Communication program visited two high schools in the seven cities region to talk to students about Chowan University.
Dr. Miller talked to students at Churchland High School in Portsmouth, Virginia, on December 7th and followed that trip with a visit to Woodside High School in Hampton, Virginia, on December 13th. The topic of his presentation centered on the growing Mass Communication program at the university. He discussed the different concentrations within the major, emphasizing the burgeoning Sports Media track where students would be in charge of sports productions that covered Chowan's athletic teams. He also mentioned what students who learned under him were doing postgraduation, which included jobs in the NBA, NFL, and NHL. He also provided information on the upcoming summer academic camps in June, including a Mass Communication camp where students get to produce an entire promotional campaign for an imaginary product of the students choosing.
Students asked excellent questions about the programs and the summer camps during both visits. Their genuine interest in the program and probing inquiries about campus life made the atmosphere of the visits enjoyable. Dr. Miller would like to thank Lekeya Massenburg (Churchland) and Reginald Crudup (Woodside) for allowing him to speak with their students.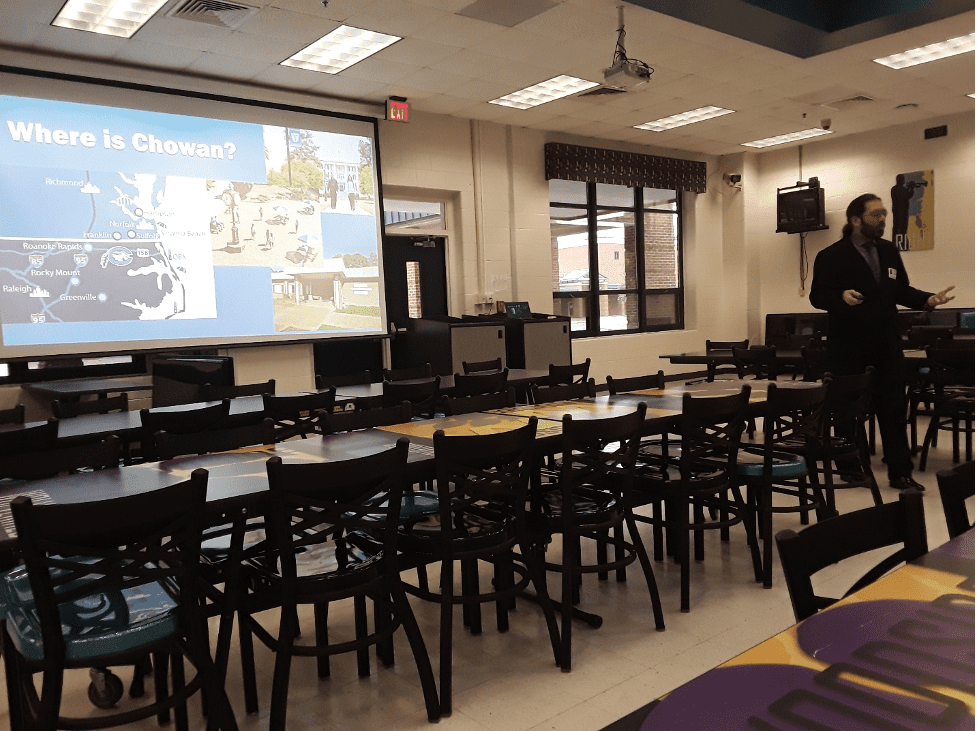 Story by Dr. Samuel Miller, Associate Professor of Mass Communication