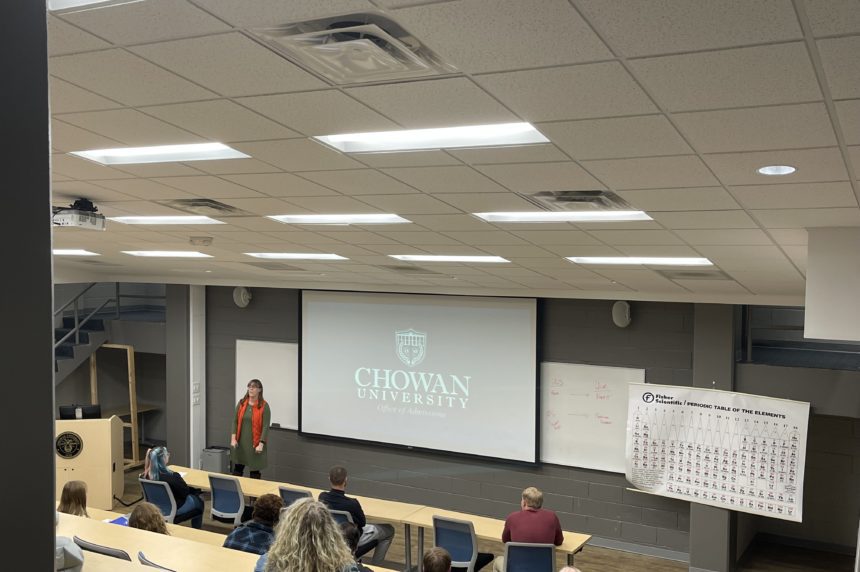 Day for Future Teachers at Chowan University 
Oct 28, 2022
by Kim Sherman Bailey
On October 19th the Teacher Education Department at Chowan University hosted Day for Future Teachers, an event for local high schools to bring their juniors and seniors who are interested in exploring careers in teacher education to Chowan's campus to learn more about the profession and explore the program.
Fifty-three students from three area high schools, Bertie Early College, John A. Holmes, and Ridgecroft School, attend the event. During the event, Gabriella Barnes from TeachNC shared about their program that gives support to students considering the teaching profession. The Department of Teacher Education, in conjunction with the Office of Admissions, created engaging opportunities for the students to learn about Chowan.  Anna Eure, Associate Director of Admissions Data and Operations, led the group in a Kahoot activity to learn more about Chowan. In the breakout sessions in content areas (Elementary K-6, English 9-12, Mathematics 9-12, Science 9-12, Social Studies 9-12, Health & PE K-12, Music K-12) the students were able to experience what a college classroom is like and interact with the professors. 
Dr. Brenda Tinkham, Associate Provost for External Relations and Dean of the School of Education and Professional Studies, shared that "it is always great to have students in Camp Hall, they help remind us of what our mission is, and they renew and recharge us for the future." Current teacher education students participated in the day to share their experiences as well.
For more information on Chowan University and the Department of Teacher Education, visit chowan.edu.
About TeachNC
TeachNC is a statewide partnership among the North Carolina Department of Public Instruction (NCDPI), school districts, universities, and other educator preparation programs, and TEACH, a national nonprofit organization.