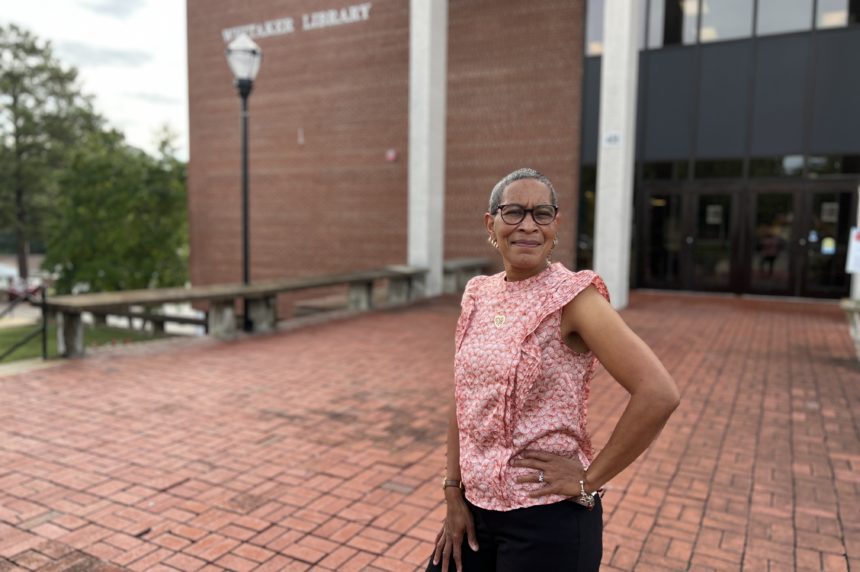 Alumna Claudia Everett Returns to Chowan as Library's Public Services Assistant
Sep 14, 2022
by Kim Sherman Bailey
Claudia Everett joins the Chowan University staff as Whitaker Library's Public Services Assistant.
Everett is a 2016 Chowan University graduate with a Bachelor's degree in Social Science and a minor in Criminal Justice and History. While at Chowan, she was a member of Alpha Chi National Honor Society, Alpha Phi Sigma Honor Society, Pi Gamma Mu Honor Society, Phi Alpha Theta Honor Society and was also on the Dean's List.
Before joining the Chowan staff, Everett worked at Bearfield Primary School in Ahoskie, NC. In her role at Chowan as the library's Public Services Assistant, she will assist patrons in locating items in the library, borrowing items from another library, and putting books on reserve for classes, as well as meeting and greeting people as they enter the library. Everett shared that what brought her back to Chowan was "the impact it had on my life while attending, and I am able to help those at Chowan and patrons from my community."
"We are excited to have Claudia back on campus and working with us in the library," shared Georgia Williams, University Librarian. "Her familiarity with campus and community, combined with her cheerful disposition, made it easy for her return, and have been welcomed by students and employees."
A resident of Murfreesboro, Everett, is married to Calvin, who worked at Chowan from 1988 to 2000. Together they have a son, Domonic; he and his wife China have one daughter, Cheyenne. In her spare time, Everett enjoys spending time with her family, especially her granddaughter, shopping, traveling, going to sporting events, riding their recreational vehicles, and sometimes just relaxing and enjoying life.
Please join Chowan University in welcoming Claudia Everett.