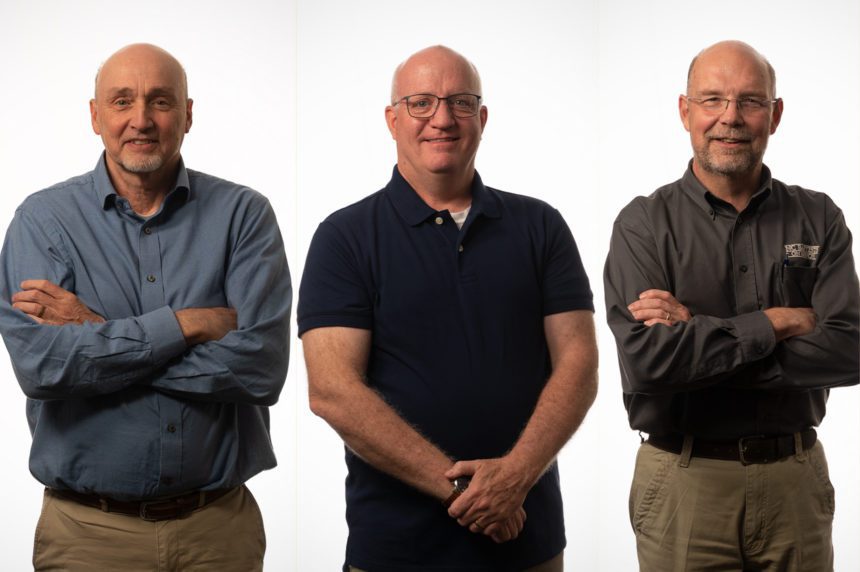 Chowan University Taylor Religious Heritage Lectures will feature Baptists on Mission Leaders 
Sep 6, 2022
by Lou Ann Gilliam
Join Chowan University on September 19 and 21 at 11:00 in McDowell Columns Hall for the annual Taylor Religious Heritage Lecture Series. Chowan University is pleased to host key leaders from Baptists on Missions (BOM) for the series. BOM is an auxiliary to the Baptist State Convention of NC, and its purpose is to "help churches involve their members in missions."  
On Monday, September 19 at 11 am, Baptists on Mission Executive Director-Treasurer, Richard Brunson will begin the lecture series. Brunson has served in this role since 1992, previously he worked as an associate on the NCBM staff, serving as director of disaster relief, Camp Caraway, and Christian High Adventure. He is a graduate of Gardner-Webb College and Southeastern Baptist Theological Seminary.
On Wednesday, September 21 at 11 am, Paul Langston will deliver the lecture. Langston is the BOM Missions Mobilization Consultant. Prior to his current position, Langston served as the associational mission strategist for the Eastern Baptist Association, pastor of three churches in the Carolinas, and as a missionary with the International Mission Board in Sardinia, Italy. Langston has a degree in chemical engineering from Clemson University, a Master of Divinity with languages from Southeastern Baptist Theological Seminary, and a doctor of ministry from Andersonville Theological Seminary.
In addition to the lectures, the Chowan Christian Service Association (CCSA) will feature Tom Beam as the keynote speaker at the CCSA dinner on Tuesday, September 20 at 6 pm. Beam is the BOM Disaster Relief Coordinator and also coordinates the Cuba partnership. Beam has served with BOM since 1999, his roles have included director of Camp Caraway for Boys, consultant for children/Royal Ambassadors, and consultant for student missions mobilization, which included running the Deep Impact Youth Missions program. For more information about the CCSA Dinner, contact Lou Ann Gilliam at gillil@chowan.edu or call 252-398-6317.  
The Taylor Religious Heritage Lecture Series was established in 1994 by Rev. Dr. R. Hargus and Mrs. Doris T. Taylor for the Chowan University community. The Taylors faithfully served Chowan as employees and also as donors. The late Dr. Taylor served as chaplain and later chair of the Religion Department. Mrs. Taylor served as a librarian.
For more information on the Taylor Religious Heritage Lecture Series, contact Minister to the University, Rev. Mari Wiles, at wilesm@chowan.edu.