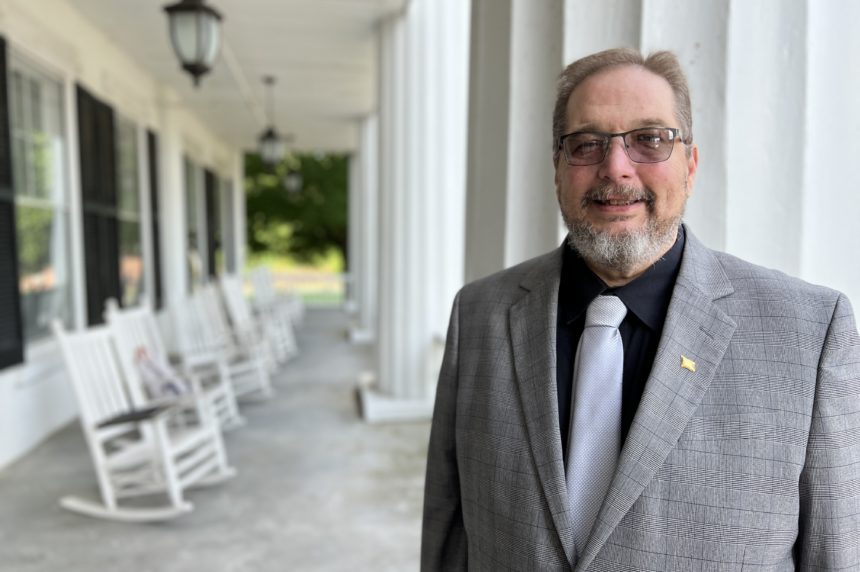 John Yancey Named Vice President of Enrollment Management
Aug 31, 2022
by Kim Sherman Bailey
Chowan University is pleased to announce John Yancey as Vice President for Enrollment Management.
"The opportunity to serve Chowan University is exciting as I searched to find a small institution in a location that served its community," shared Yancey. "I was familiar with Chowan and believe this is the right mutual fit and look forward to continuing to work with the admissions team, university faculty and staff, and its constituents to build strategic enrollment initiatives."
Yancey comes to Chowan with over two decades of experience in enrollment. While he started his higher education career by working in residence life for three years, Yancey found his passion for enrollment and worked for the University of North Florida from 2001 to 2017, where he rose to Assistant Vice President for Enrollment Services. In 2017, he began serving at the University of Pikeville in Kentucky. There he served as Director of Admissions and then Dean of Admissions and was instrumental in leading undergraduate admissions and retooling the admissions processes for the Kentucky College of Optometry and the Kentucky College of Osteopathic Medicine. Yancey also served as Director of Enrollment Management at Big Sandy Community and Technical College in Kentucky.
"John arrived on campus July 25 and in this short time has made an impact in Enrollment Management," shared President Kirk Peterson. "He has quickly learned the university, gotten to know the admissions team, and is preparing for the next enrollment cycle. I am eager to see John continue to use his expertise to build enrollment."
A native of Hinton, West Virginia, he came to Murfreesboro from Pikeville, Kentucky. Yancey earned his bachelor's degree in English from Clinch Valley College (now UVA-Wise), where he met his wife of 31 years, Michelle. They have two children, Sarah, who teaches 2nd grade in Kentucky, and Roman, who works at the local hospital in Pikeville.
Please join Chowan University in welcoming John Yancey.