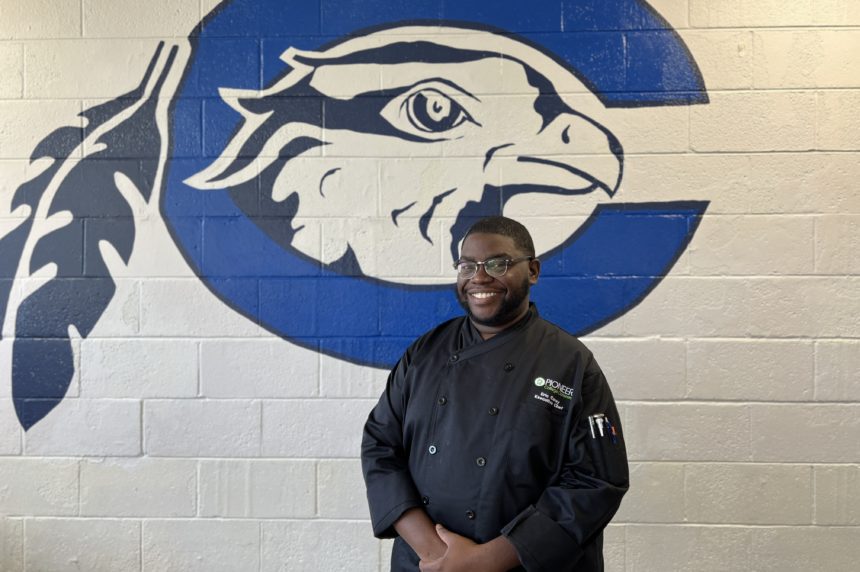 Eric Carey Hired as Executive Chef for Chowan University
Aug 18, 2022
by Staff Reports
Pioneer College Caterers and Chowan University welcome Eric Carey as the new Executive Chef.
Better known as "Mr. E," Carey is a Hertford County, North Carolina native, graduating from Hertford County High School and furthering his education at Elizabeth City State University, where he received a bachelor's degree in business management. He also completed a BA, MA, and MDiv in Biblical Studies from Grace Bible College and Theological School and is pursuing a doctorate in Christian counseling. Carey is also the owner of Mr. E's Kitchen & Catering, located nearby Aulander, NC. Carey has shared his passion for home-cooked, southern-inspired dishes throughout northeastern North Carolina for over 16 years.
Carey shared that he is excited to be part of the Chowan family, and when asked about his career and new position, he quoted Chef Gordon Ramsay, "Put your head down and work hard. Never wait for things to happen; make them happen for yourself through hard graft and not giving up."
Jon Kennedy, Food Service Director at Chowan University, said he is "excited to have Chef Carey at Chowan University, and I look forward to this new academic year."
When not in the kitchen, Carey enjoys preaching the gospel, singing, and traveling. He and his daughter, Kennedi, call Ahoskie home.
Please join us in welcoming Chef "Mr. E."
Chowan University partners with Pioneer College Caterers for all its on-campus food service and catering needs.