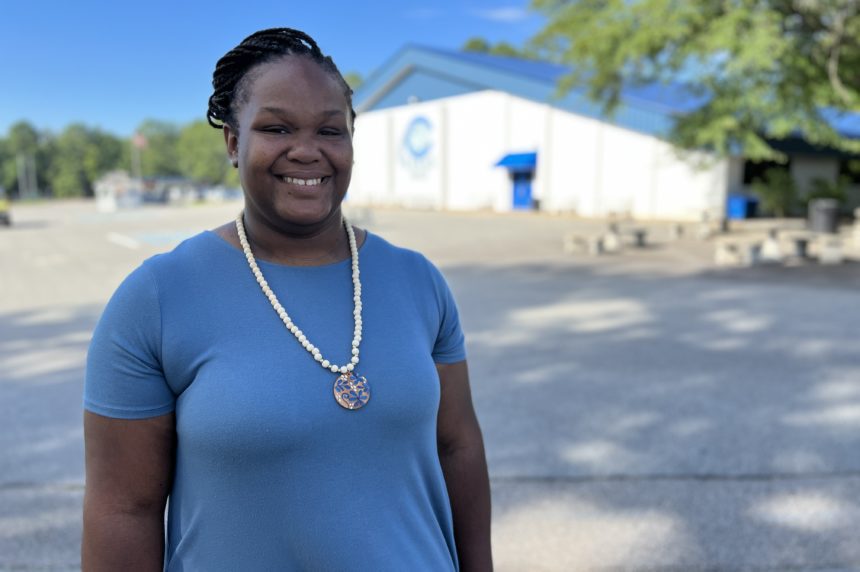 Chowan University Welcomes Ashleé Perry as Director of Student Life
Aug 18, 2022
by Kim Sherman Bailey
Chowan University welcomes Ashleé Perry as Director of Student Life. In this role, Perry is responsible for the design, implementation, and facilitation of campus-wide student activities and events.
Perry received her bachelor's degree in biology from North Carolina State University and most recently served as Recreation and Wellness Supervisor at Easterseals UCP EMPOWER Ahoskie. She shared that she is excited to connect with the Chowan students and "create fun and innovative opportunities for them to thrive."
"We are so happy to have Ashleé join our team," shared Vice President for Student Affairs, Dr. Montrose Streeter. "Already, she is working to bring exciting programs and activities for our students. She is eager to learn more about our campus and how she can enrich the out-of-classroom experiences for our students."
A native of Ahoskie, NC, Perry enjoys spending time with family or reading and crocheting.
Please join Chowan University in welcoming Ashleé.