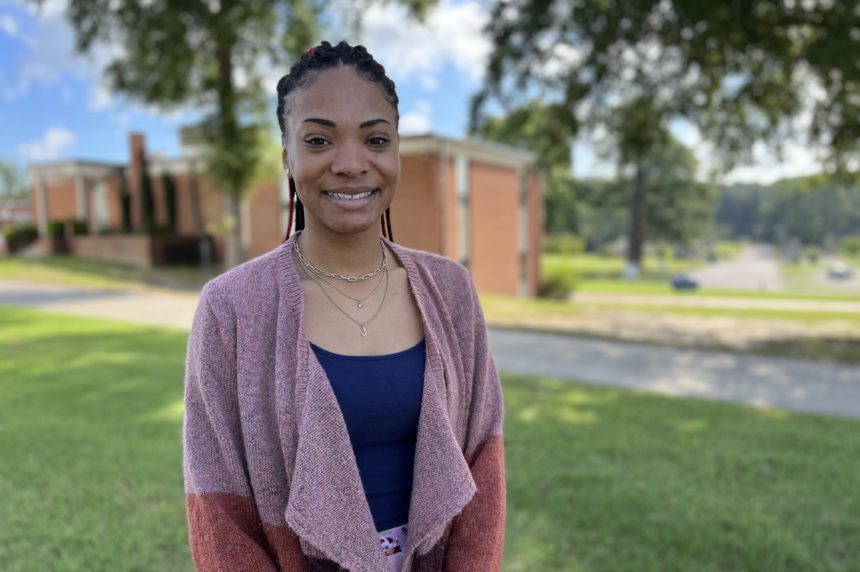 Alumna Jasmine Basnight to Serve as Area Director for Residence Life
Aug 19, 2022
by Kim Sherman Bailey
Chowan University welcomes 2022 graduate Jasmine Basnight as Area Director for Residence Life. In this role, Basnight is responsible for the oversight of residence halls on the north side of campus which includes Belk Hall, Simons Hall, and Dunn Hall.
A native of Fayetteville, NC, Basnight graduated from Chowan with a bachelor's degree in sport studies and competed on the women's bowling team. In her tenure as a student at Chowan, she worked as a tour guide in the admissions office and as a graduate assistant in Residence Life. Basnight shared that she is "excited to work with the new and returning students of Chowan University as well as being able to help and keep them safe within their residence halls."
"We are excited to add Jasmine to the team," shared Valeria Day, Director of Residence Life. "She will make a wonderful addition, and I am looking forward to seeing her blossom in this role."
In her spare time, Basnight enjoys bowling, spending time with friends and family, and serving in the community.
Please join Chowan University in welcoming Jasmine.