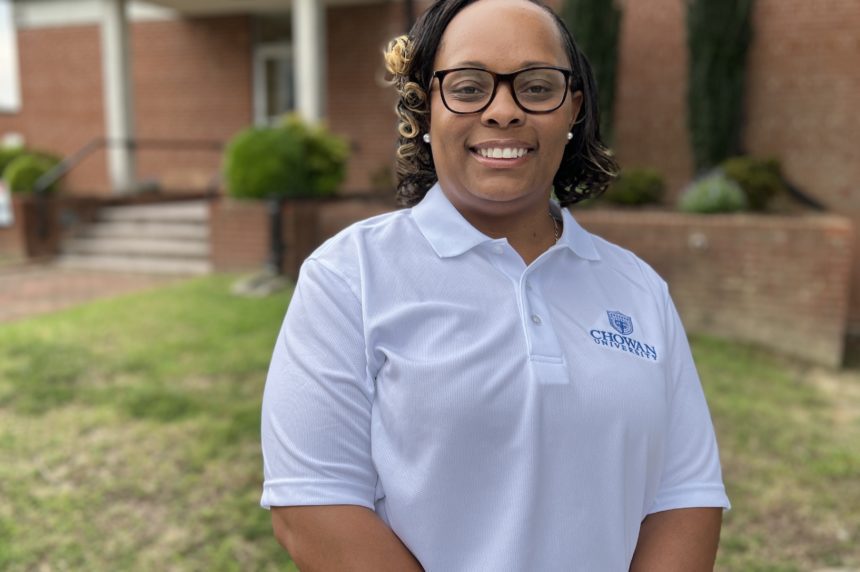 Shardá Britt Joins the Office of Student Affairs
Aug 12, 2022
by Kim Sherman Bailey
Shardá Britt joins Chowan University as the Administrative Assistant to the Vice President of Student Affairs. Responsible for day-to-day operations for the Office for Student Affairs, Britt will serve as the first point of contact for students when seeking advice from the Vice President, Dr. Montrose Streeter.
Britt holds a master's degree in adult education from East Carolina University and a bachelor's degree in professional studies from Fayetteville State University. She has worked for over a decade in higher education, with most of her tenure in the community college setting, citing that she "loves working with students, especially helping them to reach goals that once seemed unattainable. Student success and professional development are my passion."
"We are so happy to have Ms. Britt join us in Student Affairs," said Dr. Montrose Streeter, Vice President for Student Affairs. "She has been able to come in and become immersed in preparing for 'opening day' activities. I believe students will be able to relate well to her, and of course, she has the candy dish stocked already."
Having lived in various parts of North Carolina her entire life and currently a resident of Ahoskie, Britt shared that northeastern North Carolina, the home of Chowan University, is where her heart lies. She shared that she chose to work at Chowan because she "believes the university allows a diverse background of students the opportunity to learn, grow, and develop into professionals while providing students the resources to become successful college graduates."
Please join Chowan University in welcoming Shardá.