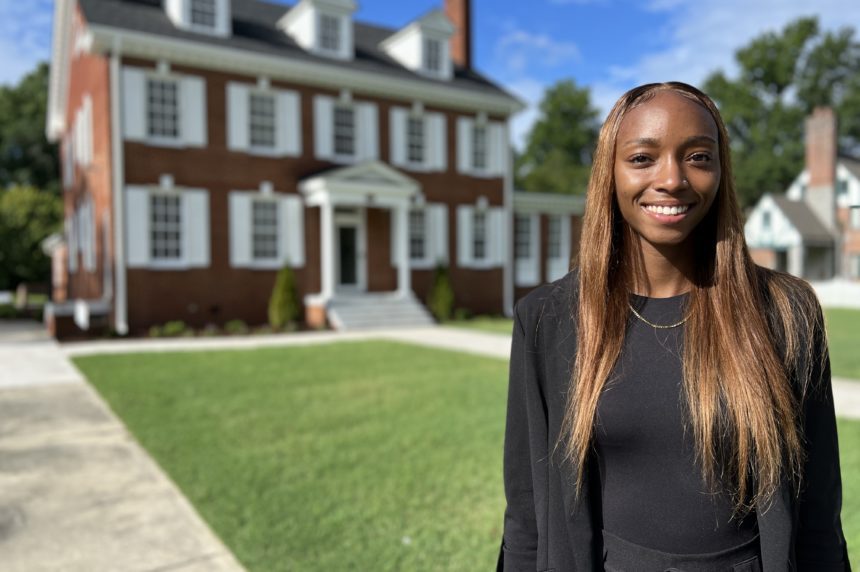 Alumna Olivia Gaither Joins Chowan University Admissions Staff
Aug 12, 2022
by Kim Sherman Bailey
Olivia Gaither joined the Chowan University Admissions team as an Admissions counselor.
A native of Fredericksburg, Virginia, Gaither is a 2022 graduate of Chowan with a degree in psychology. While a student, she competed on the women's basketball team as a guard. As an admissions counselor, Gaither will work with prospective students and their families assisting them through the enrollment process. 
When asked what enticed Gaither to return to Chowan as an employee, she shared that it is the "opportunity to be a part of helping individuals who would love to attend our University get here and to give back to the University that took part in molding me into the woman I am today."
"As a former student, Olivia brings with her a love for Chowan that you simply can't fake," shared John Yancey, Vice President for Enrollment Management. "We are so fortunate that she has decided to come home and once again join the Chowan Family!"
In Gaither's spare time, she enjoys knitting, crocheting, and spending time with her family and friends.
Please join Chowan University in congratulating Olivia!